To kick off 2018 in style, I want to start a new series on interior design tips for your Sims 4 buildings. I know some Simmers struggle with decorating their builds. I hope this series can help you have more confidence to create your own amazing interiors. For my first post we are going to look at furniture arrangement for a small living room.
Here are nine examples of ways you can style a 5×5 living room: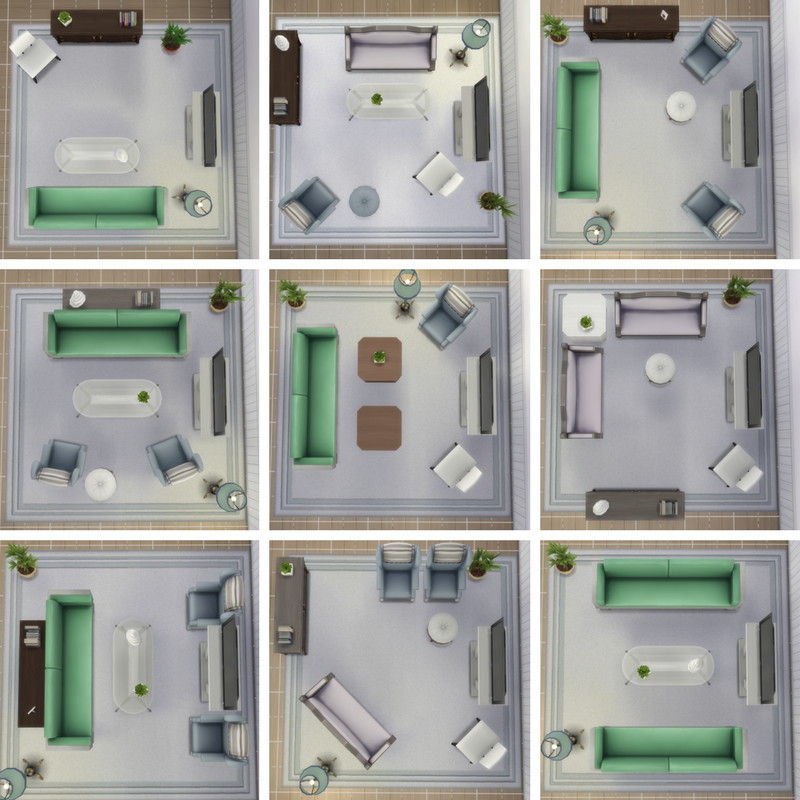 I wanted to stick to a relatively neutral color palette for this example. This is so you can focus on the shapes and the layout rather than the actual items. You'll notice the only item that doesn't move around the room is the TV. The TV just represents a fixed focal point in the room. If you imagine a fireplace or large window along that wall the room layouts still work.
To give you an example of how you can use these layouts in your own builds, here I've used items from the Vampires game pack. (I believe the marble side table is from Dine Out but the rest is base game or Vampires.)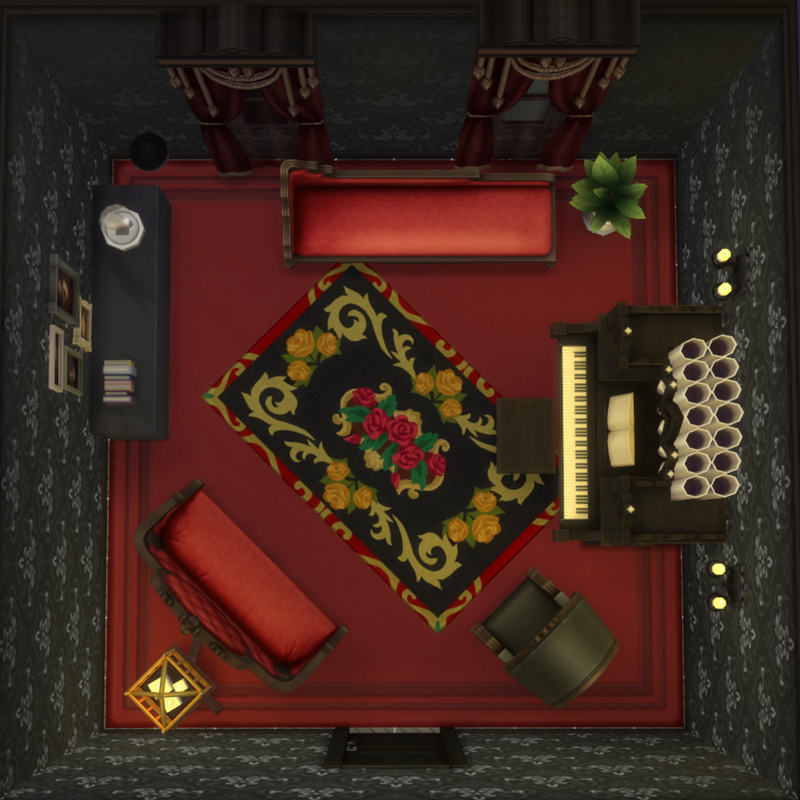 Instead of a TV, this room has an organ as the focal point. There are some notable differences in this example like walls with windows and a door. There is also a smaller rug and items on the walls. Nevertheless, the shapes created by the main items in the room remained the same. Once you arrange the big pieces, you can then add the little details to make the room really feel lived in.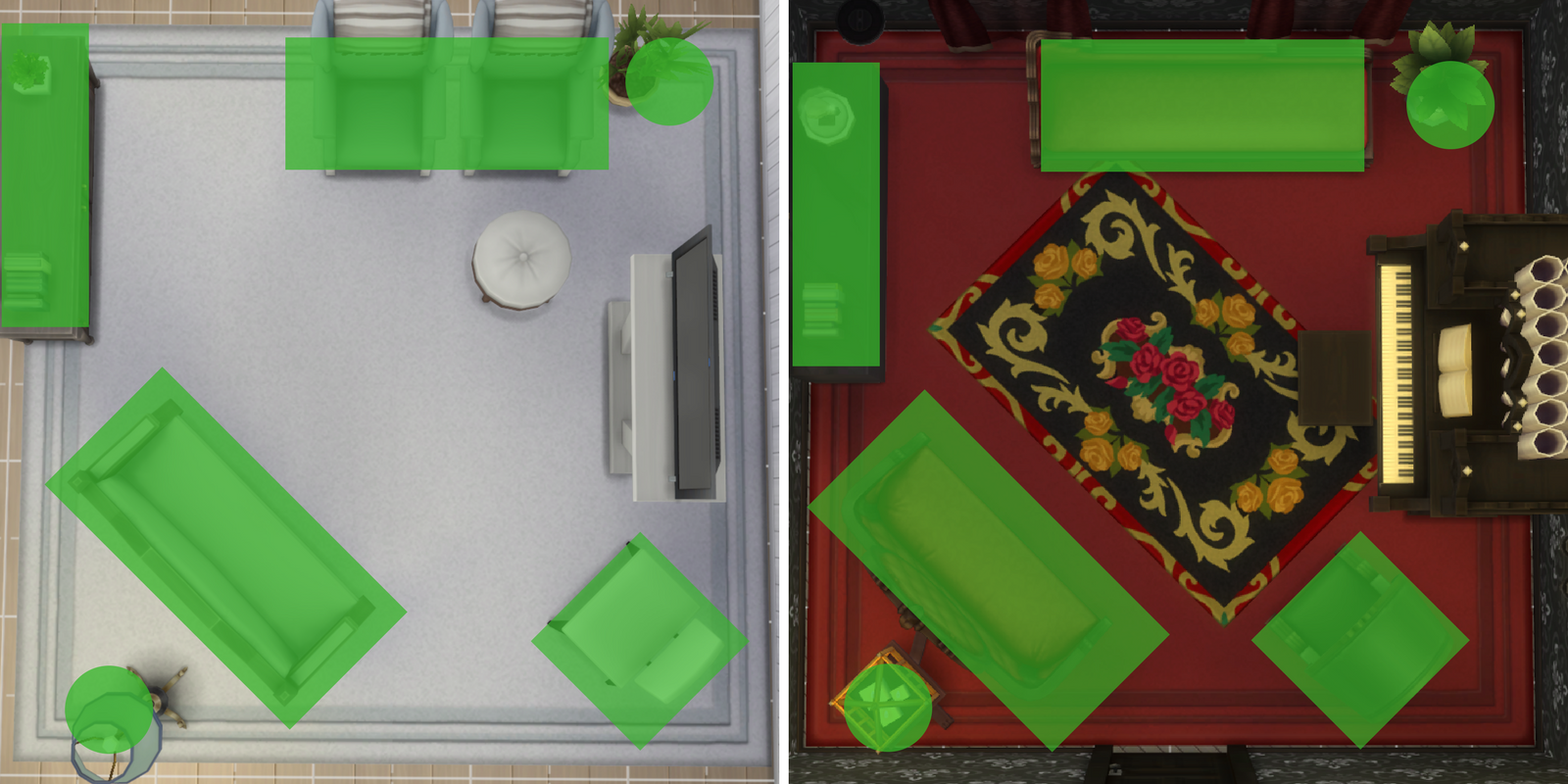 I hope you enjoyed this post. Next time, I'll show you how to use rugs to enhance your builds. Let me know in the comments section if this was helpful or if you have suggestions for other rooms you'd like to see. You can also send me a request on twitter @simserasera if there is an area of design you struggle with and I can try to cover it in a future post. Happy Building!