This past week I've been going through various community forums and social media outlets reading the plethora of ideas and requests from players around the world. Everything from mod requests to official game features were discussed, so I wanted to give our readers the opportunity to openly discuss their thoughts and ideas for The Sims 4.
I've decided to start a weekly/monthly "Your Thoughts" discussion here at SimsVIP, giving our readers an open forum to share thoughts, ideas, & feedback on the game. Whether it's recent announcements or events, these posts serve as an open forum to the community.
Let's kick off this discussion by talking about your wishlist for the game. What do you want from The Sims 4 in the future? What type of features would improve the game? Whatever it is that you want to discuss, feel free to openly engage down in the comments below. 🙂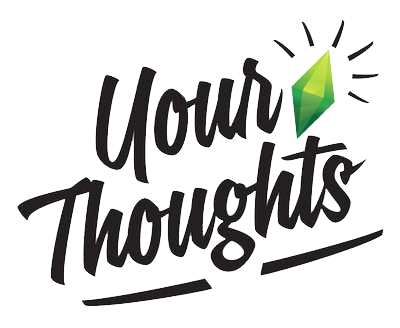 Be sure to check out the "Your Thoughts" archive for more community discussion.