Looking to get a free $5 from Amazon to use on Sims 4 games, or anything else your heart desires? Well, Amazon is currently offering a targeted promo to users who download the all-new Kindle app and sign in with an Amazon account.
Details
• Direct link to the offer (our affiliate link)
• Amazon is offering a select group of users a free $5 kindle credit that can be used at Amazon. If you don't see the offer, you're not targeted. If your account is targeted for this offer, you will see the following splash screen. Follow instructions from there.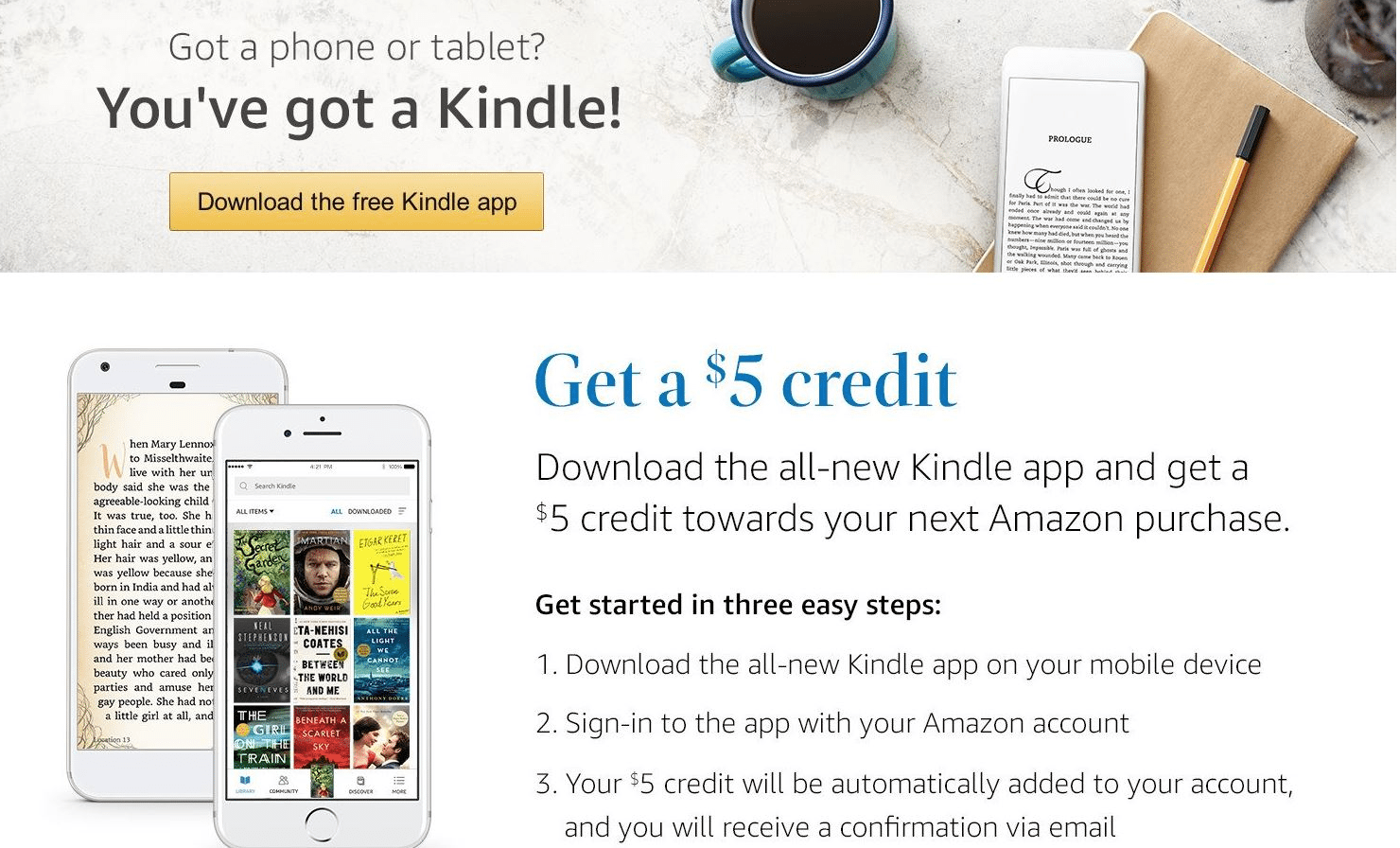 The credit received will not appear during the checkout process, but instead be applied to your order and you will receive an email confirmation. Others say they were able to see their credit automatically apply during checkout.
SimsVIP reader Lina emailed us to let us know that she was able to use this credit towards a Sims 4 Stuff Pack, and it works with expansions and game packs as well. (YMMV)
The credit must be used by a certain date, so be sure to check the fine print for details.