The ESRB has officially rated The Sims 4 Cats & Dogs Expansion Pack, The Sims 4 Toddler Stuff Pack, The Sims 4 Parenthood Game Pack, and The Sims 4 Kids Room Stuff Pack for Xbox One and PlayStyation 4. The rating confirms that these packs are planned for release on consoles, but release dates and official announcements are pending.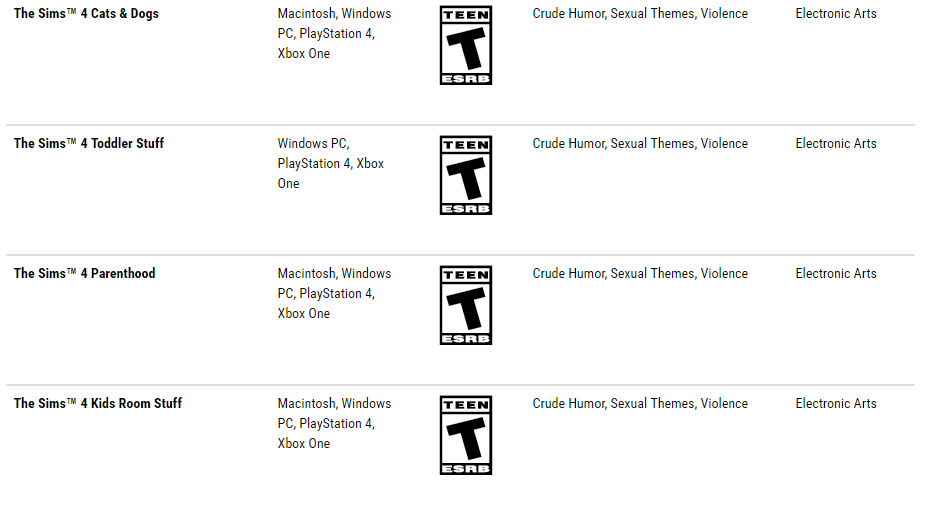 We recently published a list of console release dates, and while some of them released on time, others have been postponed from their originally stated release date. The ESRB's rating confirms that these packs are indeed coming to console, we just have to wait for EA to give us an official release date.
For information on The Sims 4 and DLC, check out our Stuff Pack, Game Pack, and Expansion Pack Game Guides.