UPDATE: It was confirmed today the expansion is coming November 16th
Nordic gaming retailer, Pan Vision, has posted a listing for The Sims 4 Expansion Pack 6, stating that the game is set for release on November 6th, 2018. This retailer also correctly listed the date for The Sims 4 Seasons release, so they are definitely a trusted site.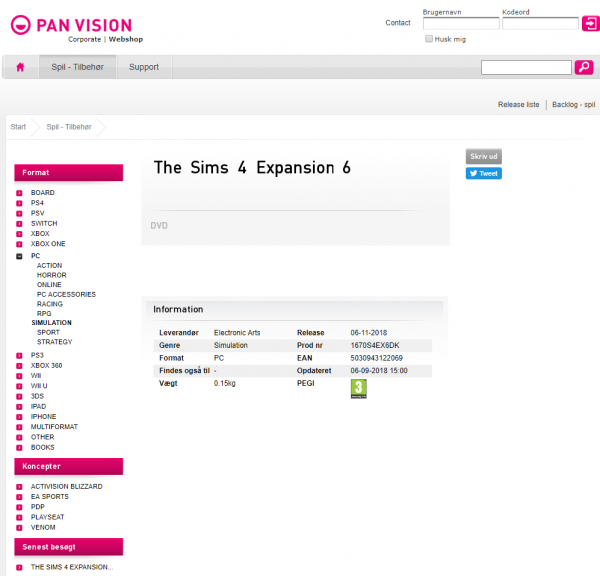 The Sims team just teased a Sims 4 Celebrity themed teaser, which they will officially announce tomorrow. Based on this listing, it's likely that today's teaser will be announced as an expansion. For now, we wait and see what tomorrow brings!
Hat Tip: elelunicy