You've probably heard the saying "less is more". When it comes to building in The Sims 4, that makes a lot of sense when we're talking about using half walls. They may be smaller in size, but they can add a whole lot to any room.
If you've never used them before, half walls are always visible even when you select to view your lot with all the walls down. You can put anything on them that you would hang on a regular wall (respecting their size) and sims can use them to place small objects, like plates, glasses and books.
Since we received a few more half wall sizes with The Sims 4 Get Famous, I figured this would be a good time to present a handful of ideas for you to use next time you're building.
Kitchens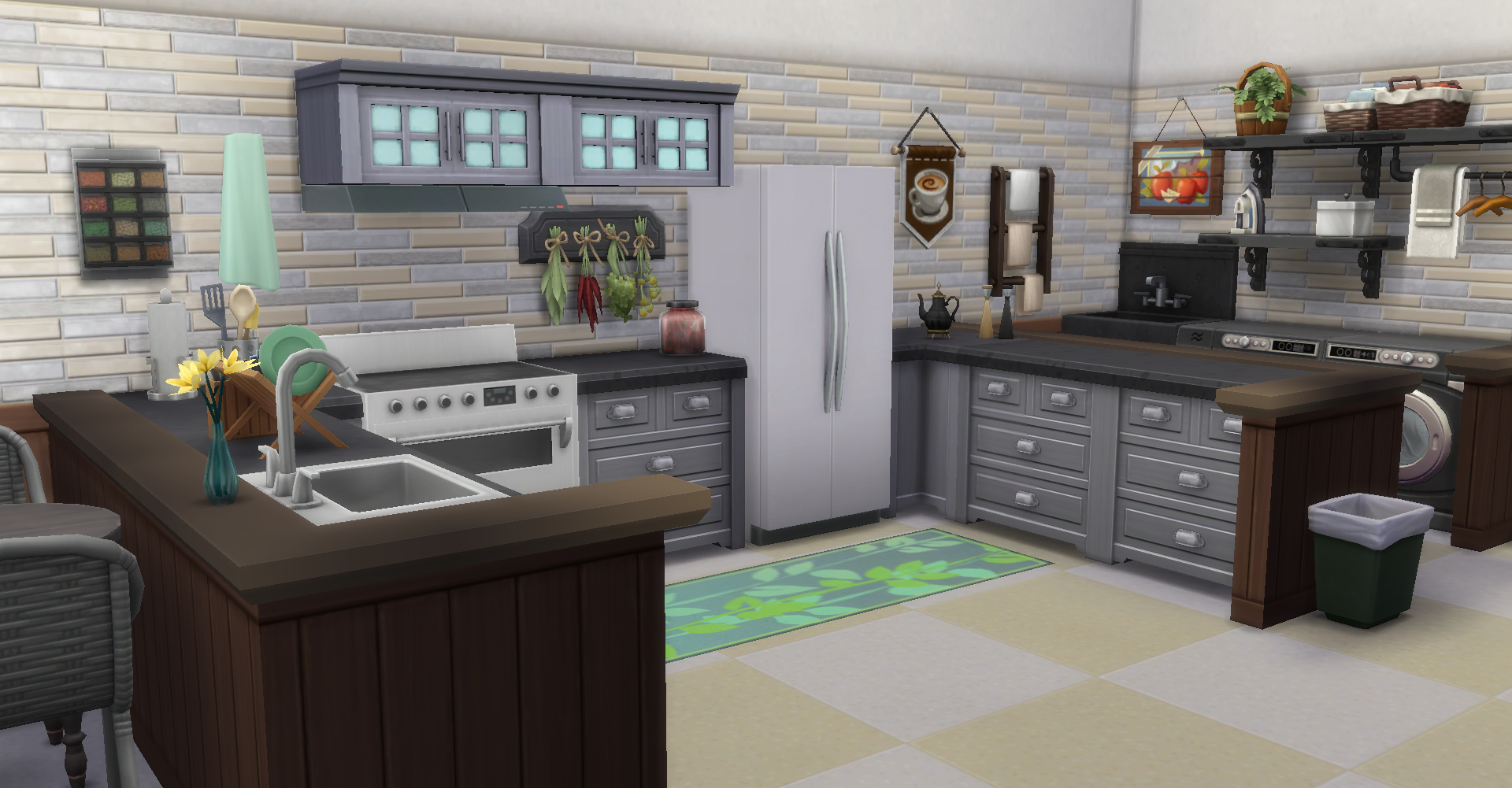 Half walls are ideal if you like playing with L shape counters, since those tend to look odd when their backs are not placed against a surface. I feel like it also gives your kitchen a more organized look, separating the cooking area from where sims eat or from the laundry area if you like to have those in the kitchen.
Bathrooms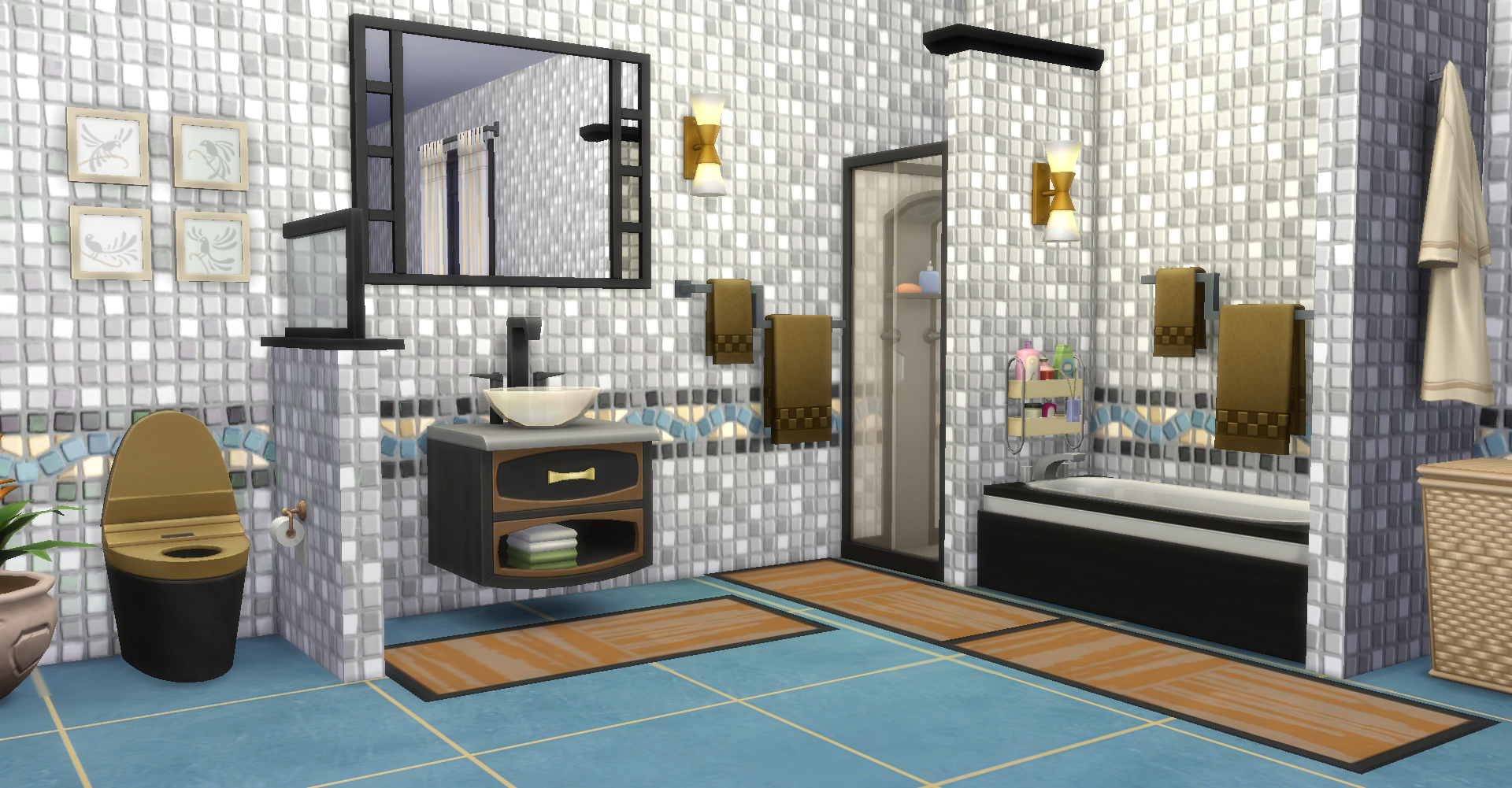 The very same goes for bathrooms. I like using half walls as dividers that organize the space better. At the same time, more half walls means more surfaces to hang stuff on, like robes, towels or even wall lights.
Public Restrooms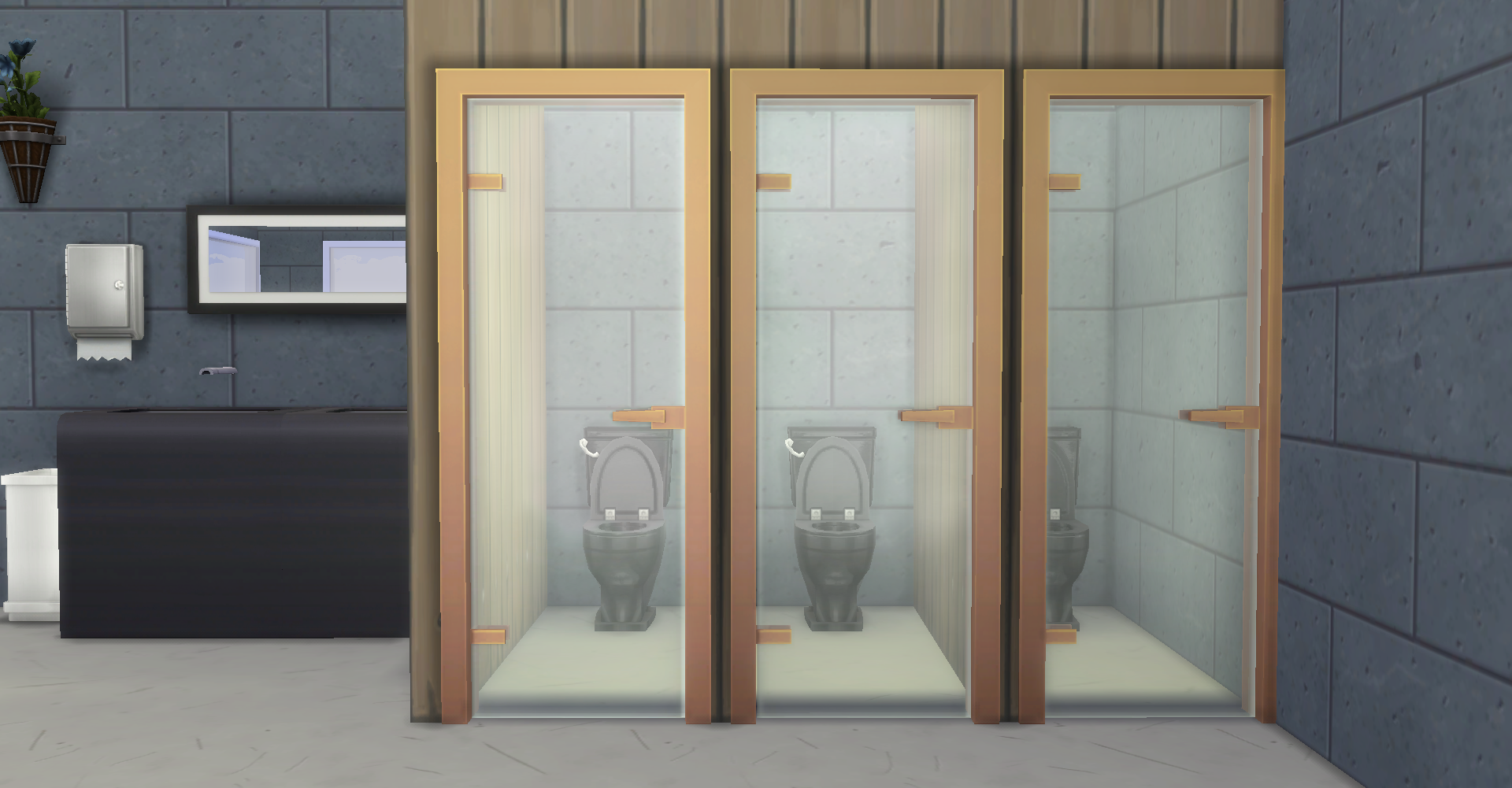 This idea came from my friend Sam Yu. Since we don't have toilet stalls yet (booooo!), we have to improvise. Using the tallest half walls with doors is a great way to give your public restrooms a more realistic feel. By the way, the only reason I used glass doors on this image was so you guys would visualize it better, but if that's how your sims roll, I'm not here to judge.
Façades and Roofs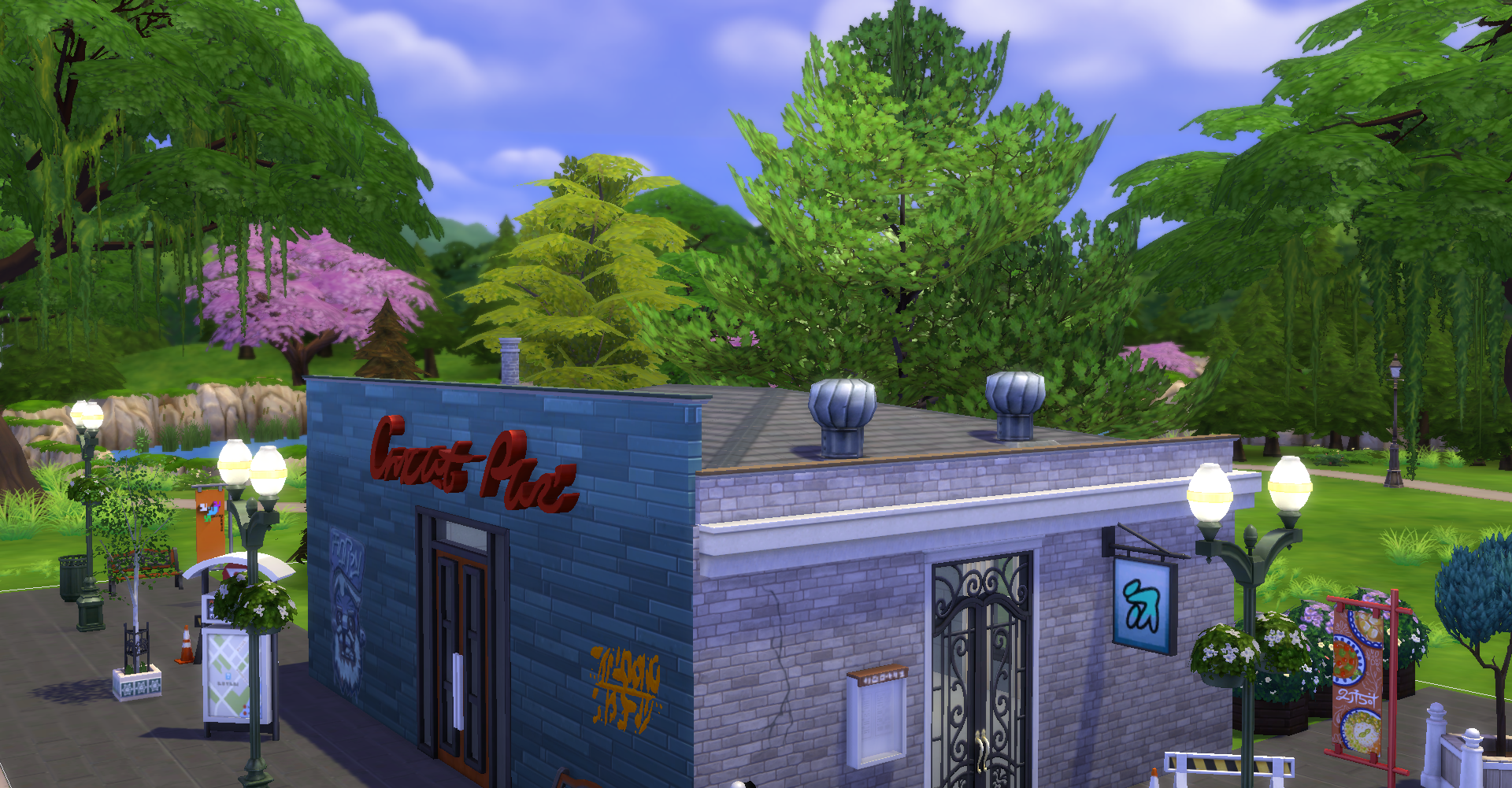 This suggestion also comes from a fellow SimsVIP writer, Paul Bentley. One thing he and I do when we're building exteriors, is use half walls to come up with façades that can be used to expand signage space, to hide a low roof that you don't want to be seen or even create a rooftop.
Home Office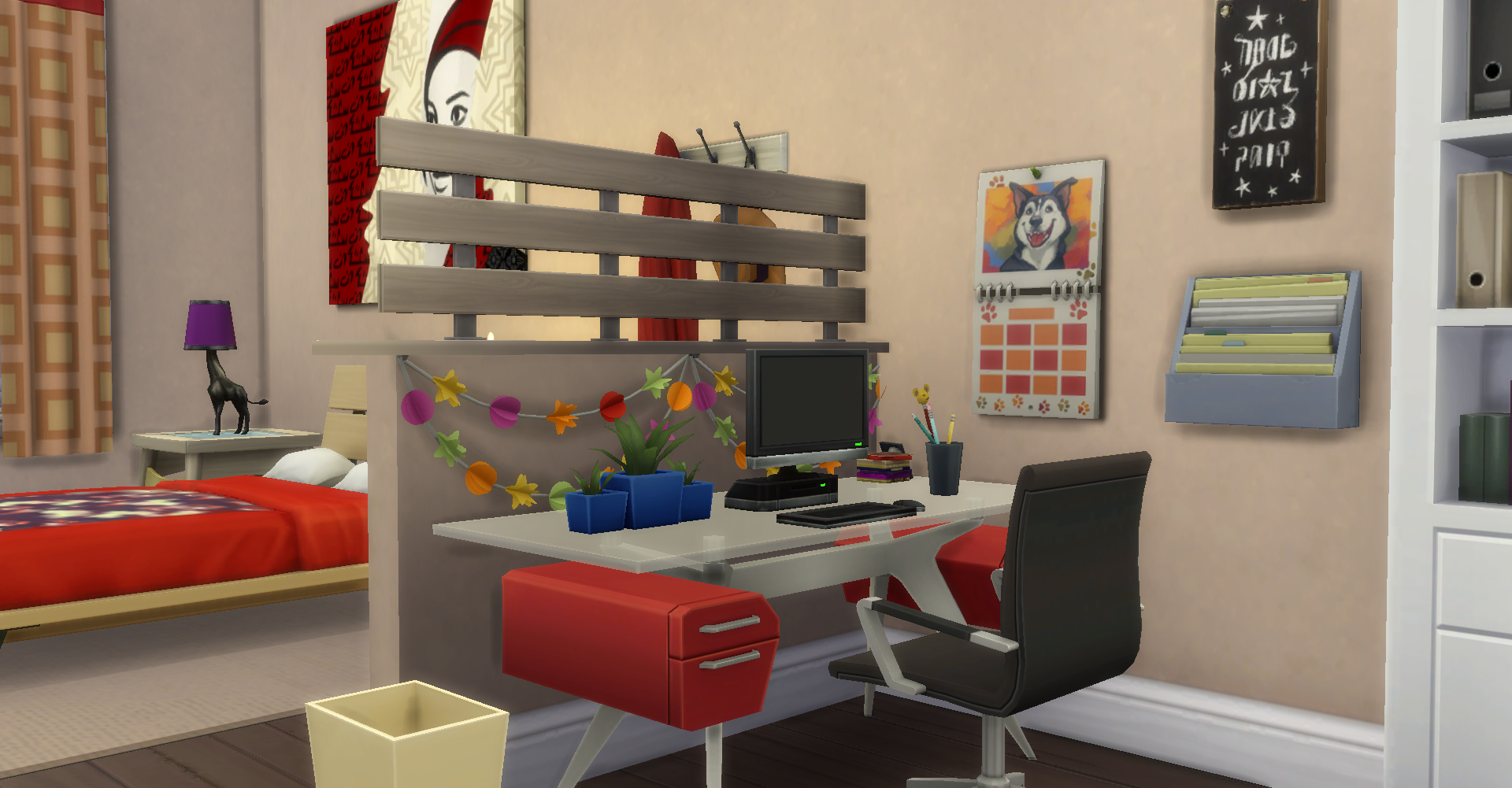 If your sim works from home and you don't have an extra room for a study in the house, you can still create a home office that won't feel intrusive in your sims' bedrooms or living rooms. With half walls, you don't have to stare at your work space while you're trying to relax (I have been there and that's no fun).
There are countless ideas for how you can use half walls, like separating siblings' beds in bedrooms or even dividing where kids sleep and where their toys are in their rooms. And then there are private sections in restaurants, bars, or even gyms, quiet reading places in libraries and different massage spots in spas – to name a few. Again, countless.
How do you like using half walls in your game? Leave a comment below!