I love building rooms that reflect my sims' personalities, and even more so when it comes to children. I feel like I can go above and beyond in terms of colors, shapes and specially themes when it comes to decorating and designing for my children.
When it comes to building for the little ones, I like to follow their interests, whether it's sports, music, or even Voidcritters. Another thing I actually do most of the time, is think of specific themes and furnish their rooms accordingly. I like to think having one single theme in the room will have a positive impact in their imagination and that they'll have more fun.
Fantasy
Mythical creatures, talking flowers, and fairies! The enchanted forest meets the medieval castle (which we all know is just a dollhouse, but still…), creating a magical place for kids to play and rest. Floral patterns, weird animals and fun colors combined will end up in extraordinary results.
Sci-Fi
Outer space, super heroes and anything science related all go great together when making a bedroom. This is especially true if your sims have the Geek trait and/or have a high level mental skill. This theme is all about conquering the unknown or creating alternate realities we can live in; exactly what childhood is usually like.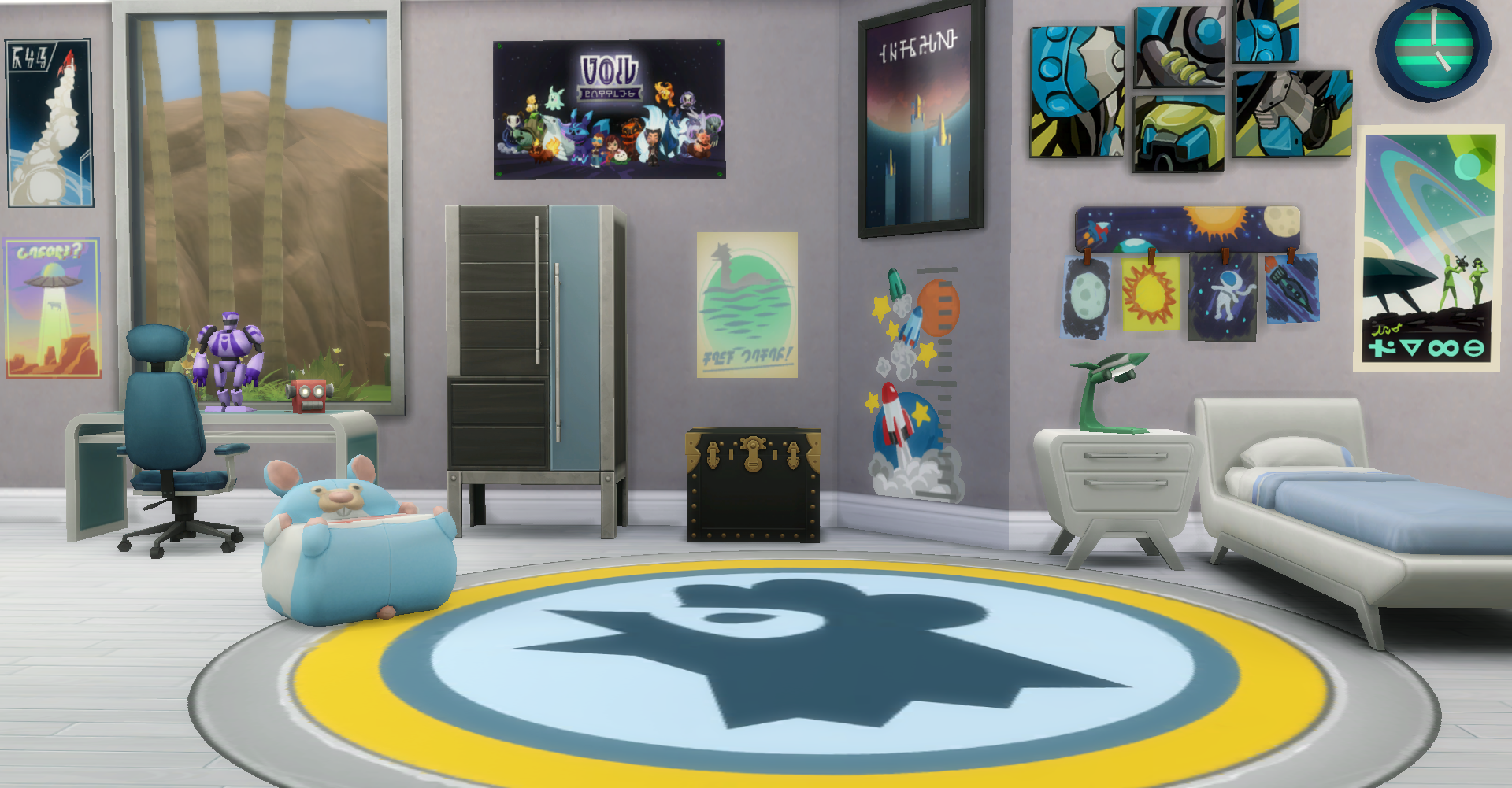 (Mildly) Spooky
Ghosts, monsters and skulls don't have to be limited to Spooky Day, they can also make a very fun kids room. The trick is to use lighter shades of color and avoid a creepy vibe (like statues from the Vampire Pack). Keep things light and fun, away from nightmare territory.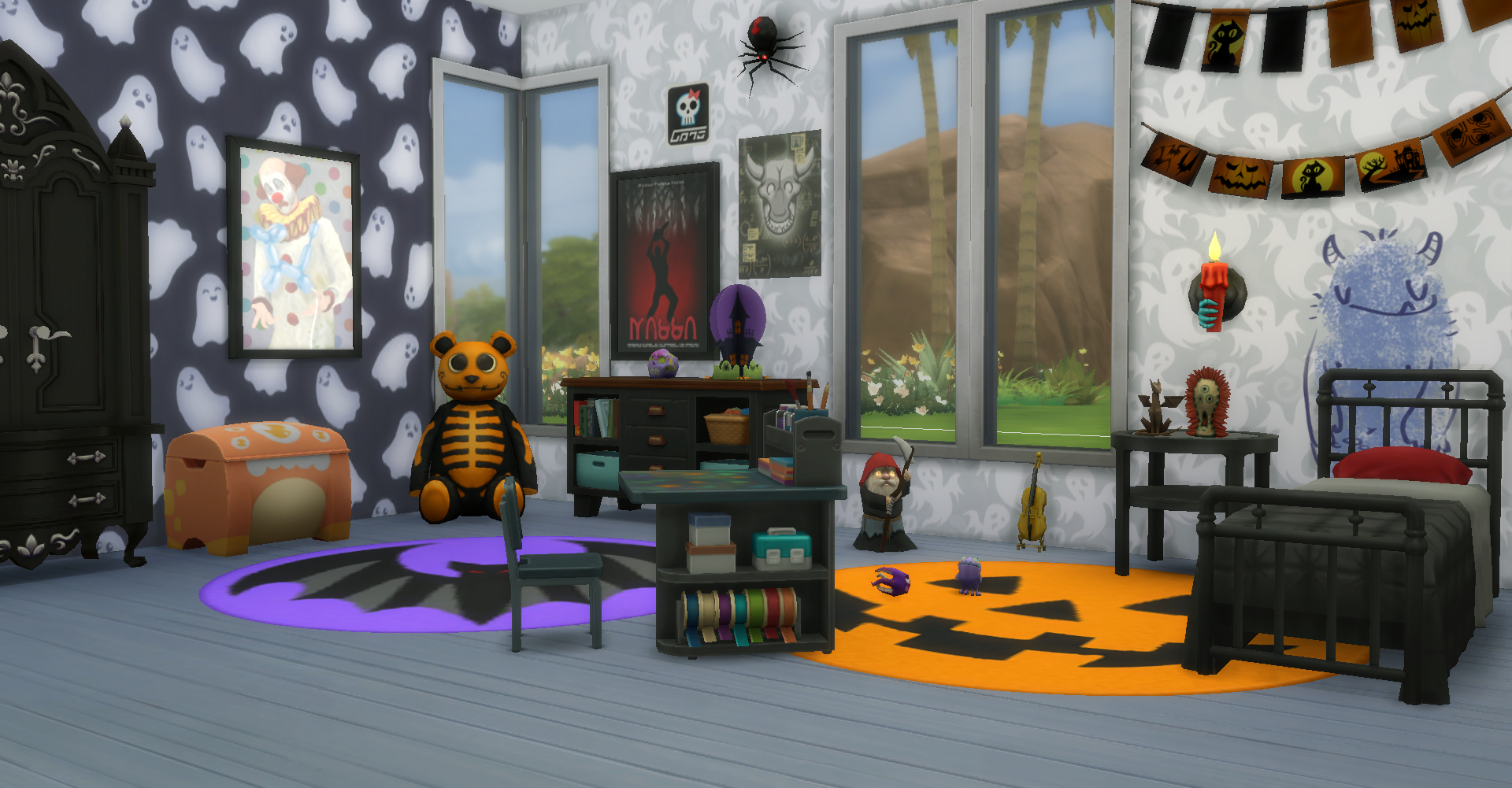 Animals Abound
From ladybugs to friendly bears, from domestic animals to those we only see at the zoo, this is the ideal theme for a kid who will grow to become someone important. Whether it's a Veterinarian, an Environmentalist, or just someone with a fond memory of their childhood this bedroom is a place that is warm, colorful and full of creativity.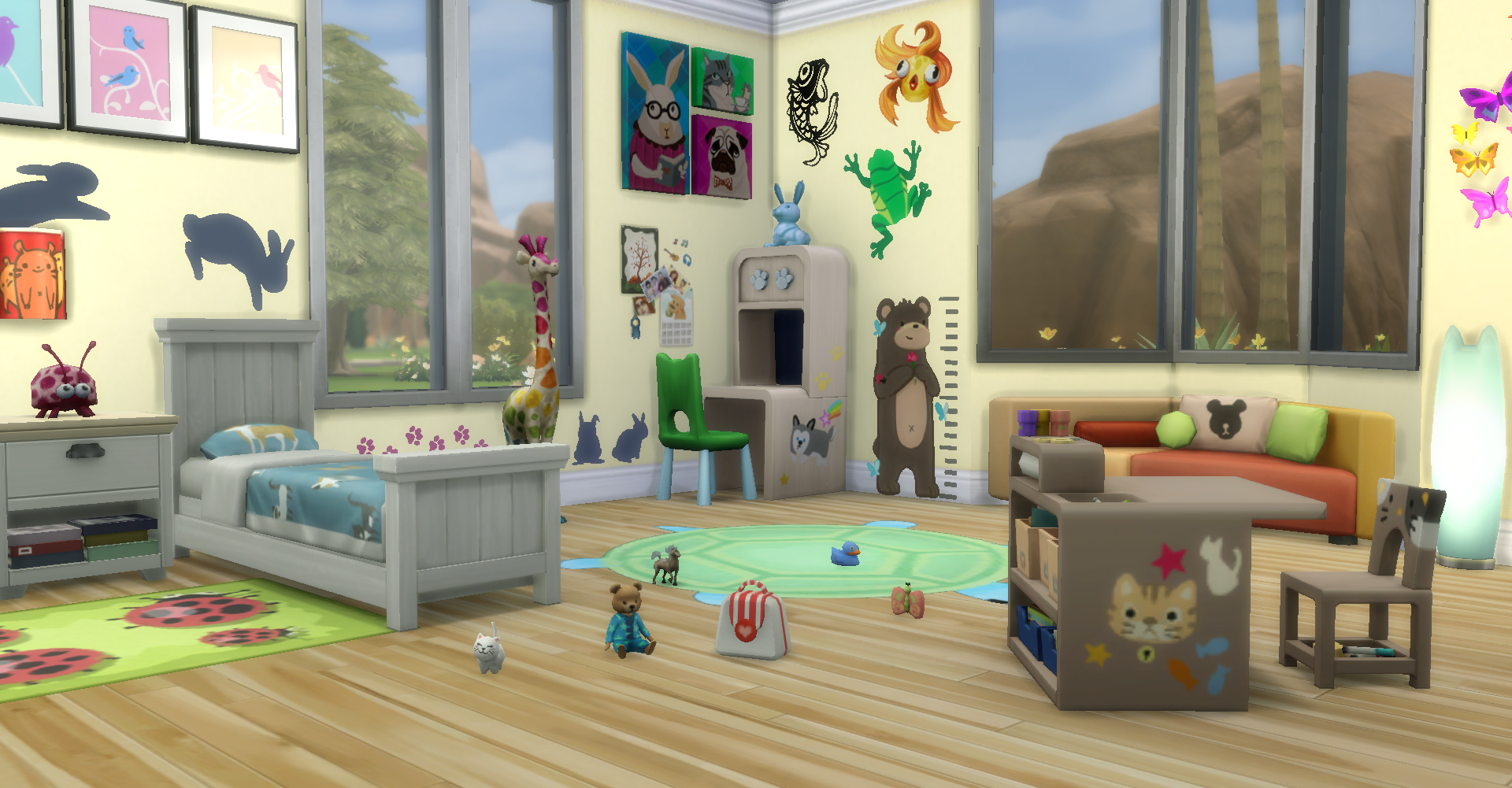 Beach Life
Watch out for pirates and sharks! In a bedroom like this, your sims will be able to dream about Summer life all year long….while we dream for a Tropical pack to be announced.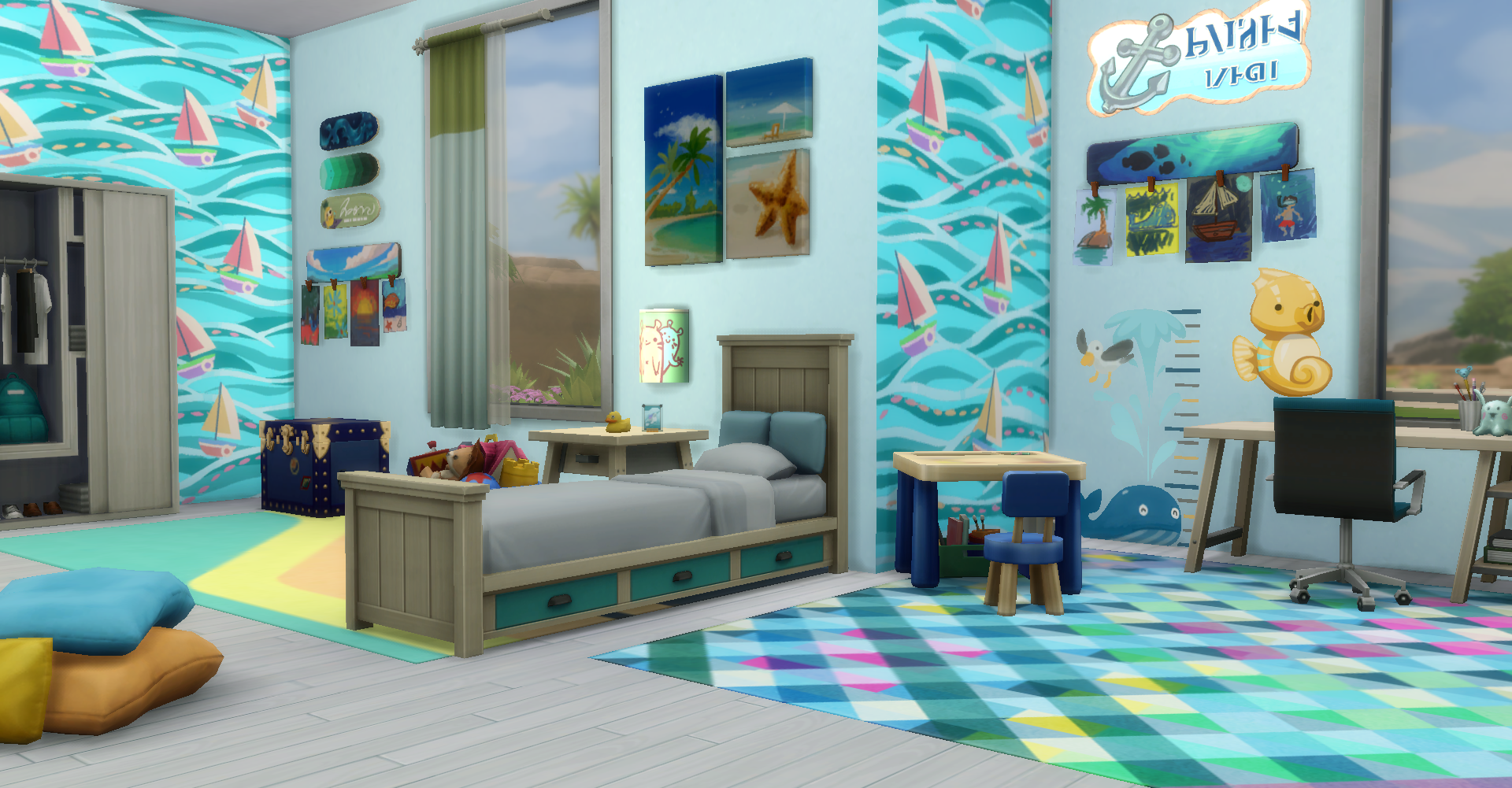 These are just a few of my favorite themes, but there's so much more to dream up! What other themes do you use when building kids rooms in The Sims 4?