As always, without official announcements by EA regarding the next Sims 4 Expansion Pack and release date, consider this to be an unverified rumor until proven otherwise. 
Nordic retailer Pan Vision has listed The Sims 4 Island Living Expansion Pack. This name is a variant of the previous Tropical Paradise name listed by other retailers, but sounds a bit more like an "EA name" (City Living…Island Living).
This listing also has a product number, EAN, description and release date, so if the listing proves to be true, The Sims 4 Island Living will be released on Friday, June 21st.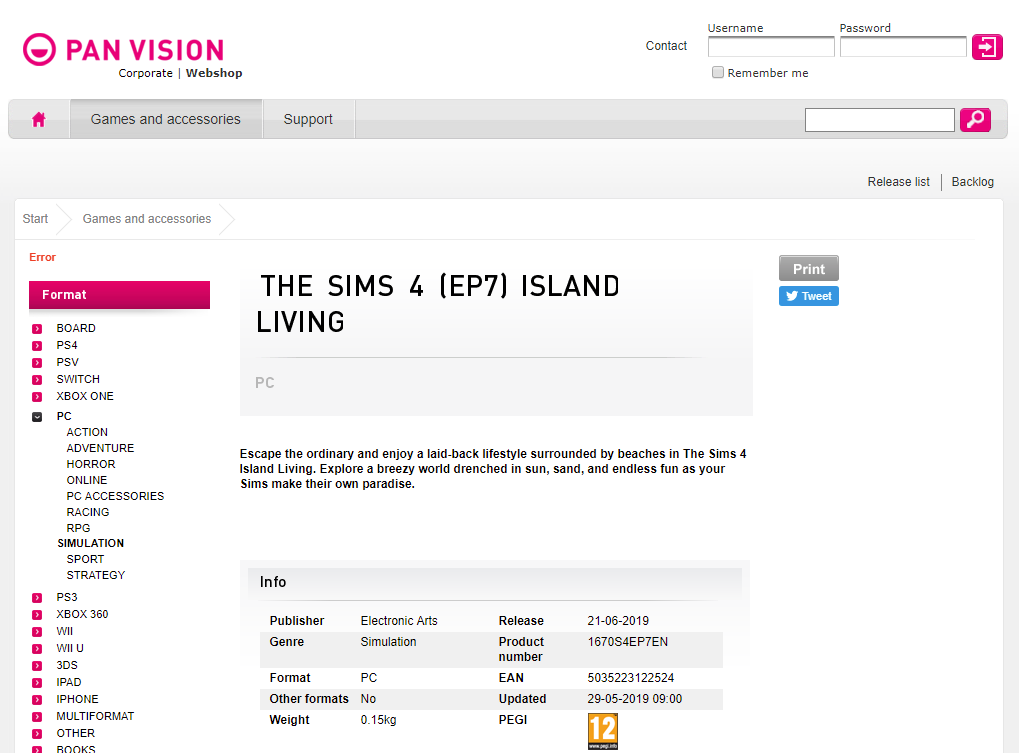 Additionally, there are other retailers who have listed the game in the last few weeks, so unless they're all copying each other with unverified game listings, it seems that The Sims 4 Island Living is coming to The Sims 4. (Kinguin, G2A, GGCodes, Gamesync)
The Sims team is set to make the next game announcement at EA Play on Saturday, June 8th at 12pm Pacific, so we will find out soon enough if the rumors are true.
Hat Tip: Elelunicy