During today's Maxis Monthly, The Sims team revealed a new feature coming to The Sims 4 Base Game: Create a Sim Stories.
After next week's update, whenever you start a new game from the main menu and enter the Create-a-Sim screen, a pop up asks if you want to create a story. If you press "no", you can create sims the regular way, but if you hit "yes", you will be given a series of questions about the new sim you want to create.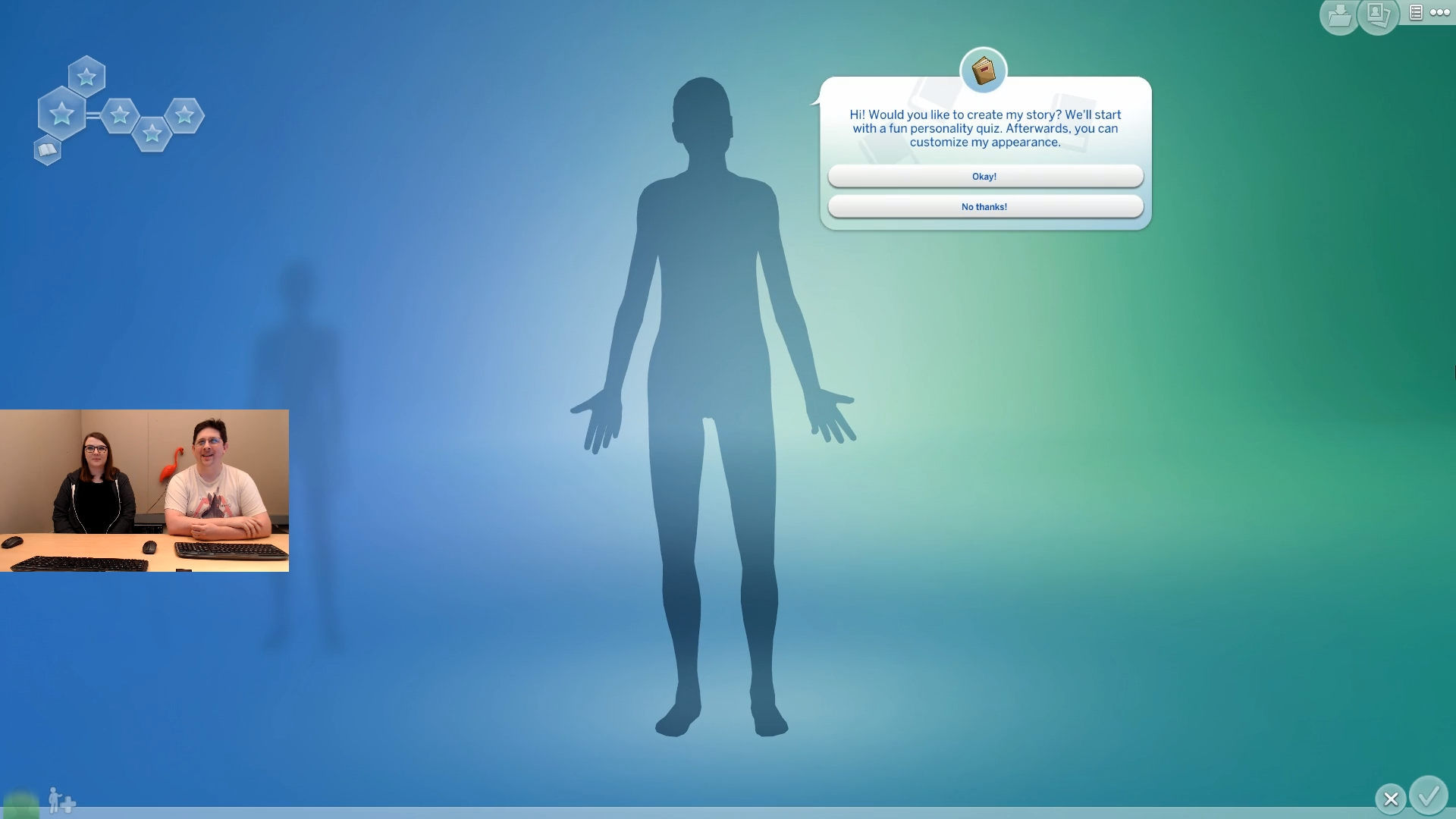 Your answers to these questions will dictate the sim's starting aspiration and traits. As a bonus, the game will even pick a new career and give the sim a boost in certain skills so that they start at level three. There's even a chance for sims to start with more money than usual.
After all questions are answered and the result for the "story" is revealed, you can adjust gender, appearance, clothing and name for the sim. Traits and aspirations will be locked.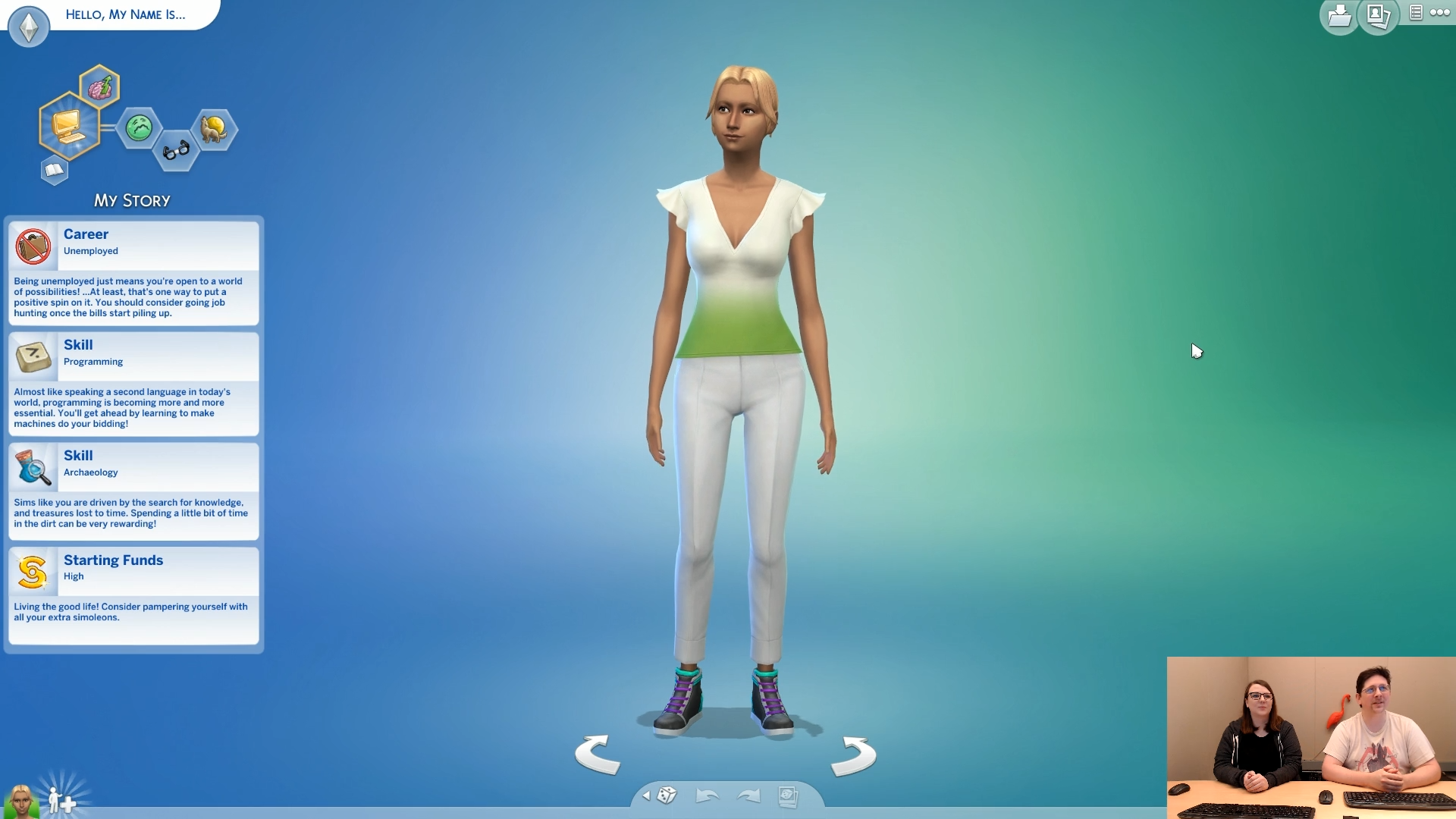 You will be able to get your hands on this new CAS story mode feature next Tuesday, July 16th, after The Sims 4 gets its newest update.