On this special edition of The San Myshuno Times, our reporters talked to two sims about the new Moschino collection that has just hit SimNation. In addition, our guest writer shares his experience as a Freelance Fashion Photographer.
Kara Holland reviews the new Moschino collection: "I predict you'll be seeing everyone copying these trends"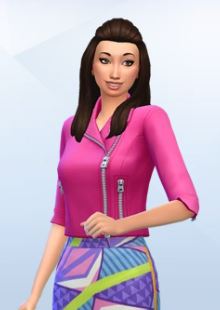 Today we caught up with Kara Holland, Style Influencer, to get her impression of the latest looks from the Moschino runway collection. 
SMT: Kara, what was your initial impression of the new Moschino collection?
KARA: When they announced this collection I was pretty excited for some new, edgier fashions. Then I attended the runway show and remember thinking, "Wait, is this it?" More cropped jackets? And what is with all the graphic tees? It just really didn't live up o the hype.
SMT: Was there anything about the runway show you enjoyed?
KARA: Honestly, I think more credit needs to go to the hair stylist for the event. I loved all the different lengths for both men and women. I predict you'll be seeing everyone copying these trends. I'm really tempted to chop all my hair off and got with that blunt bob cut. All of the women's looks were giving me cheekbones for days and I'm all for it.
SMT: Besides a new haircut, is there anything from this collection our readers might spot you in?
KARA: Don't get me wrong, there are some quality pieces in this collection. I didn't know that my life was missing a hot pink, cropped moto jacket but now it is my fav piece of 2019. New heels, yes please. And those statement plumbob earrings? I want them in every color so I have one for whatever my mood is.
I just feel the collect as a whole was pretty lackluster and I don't know that it will have the impact on fashion the company was hoping for.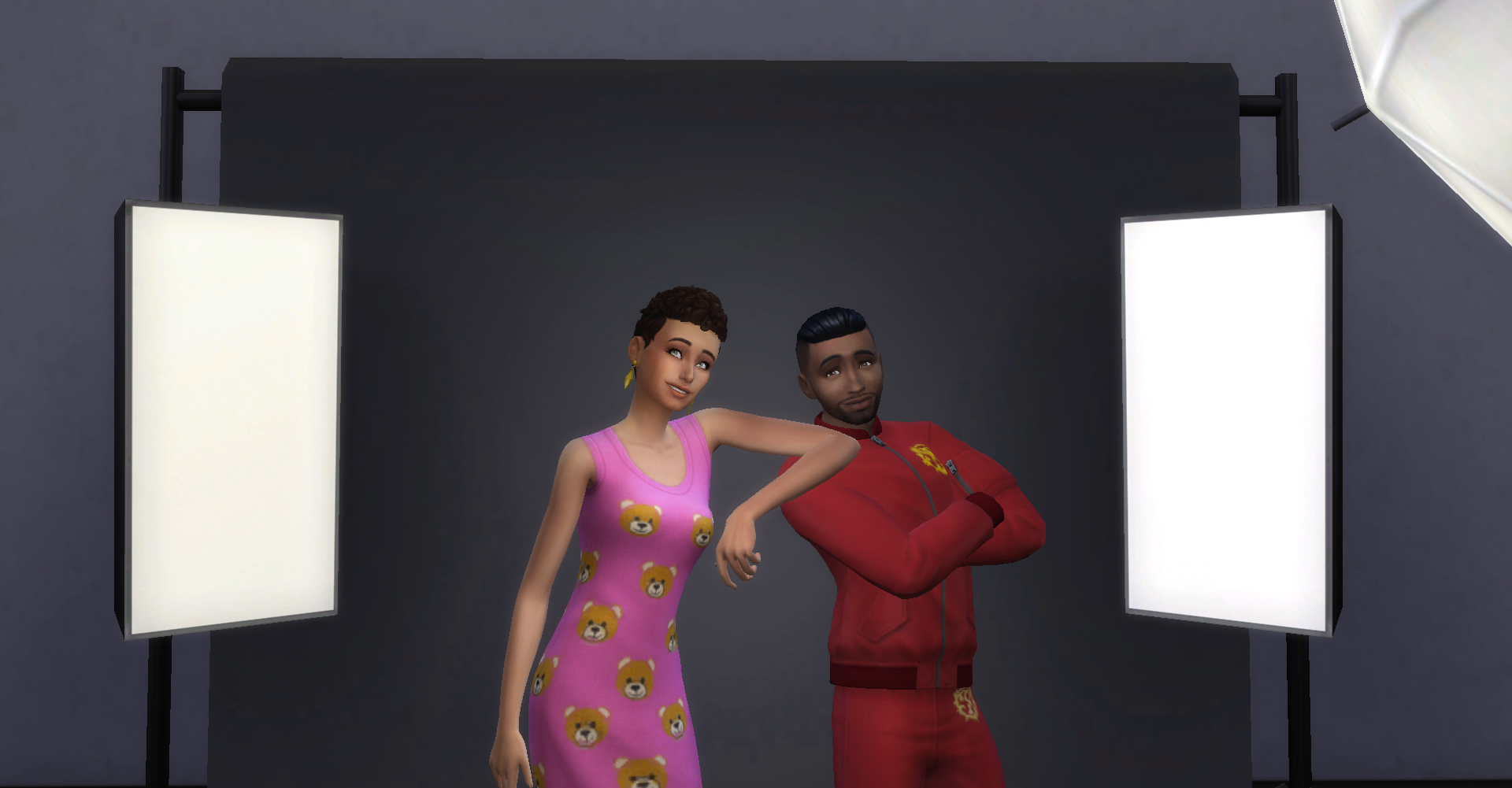 SMT: Harsh critique, Miss Holland. So watch do you predict for the future of fashion? Any trends we should be on the lookout for?
KARA: I predict soon all anyone is going to be talking about is all things Occult. The fashions to come are going to be simply magical.
Well, you heard it here first, folks. The Moschino collection is overall unimpressive. 2019 is not over yet so the real question is, Witch trend are you hoping to see next?
Michael House comments on new decoration pieces: "Items seem to be targeted towards a niche group of people"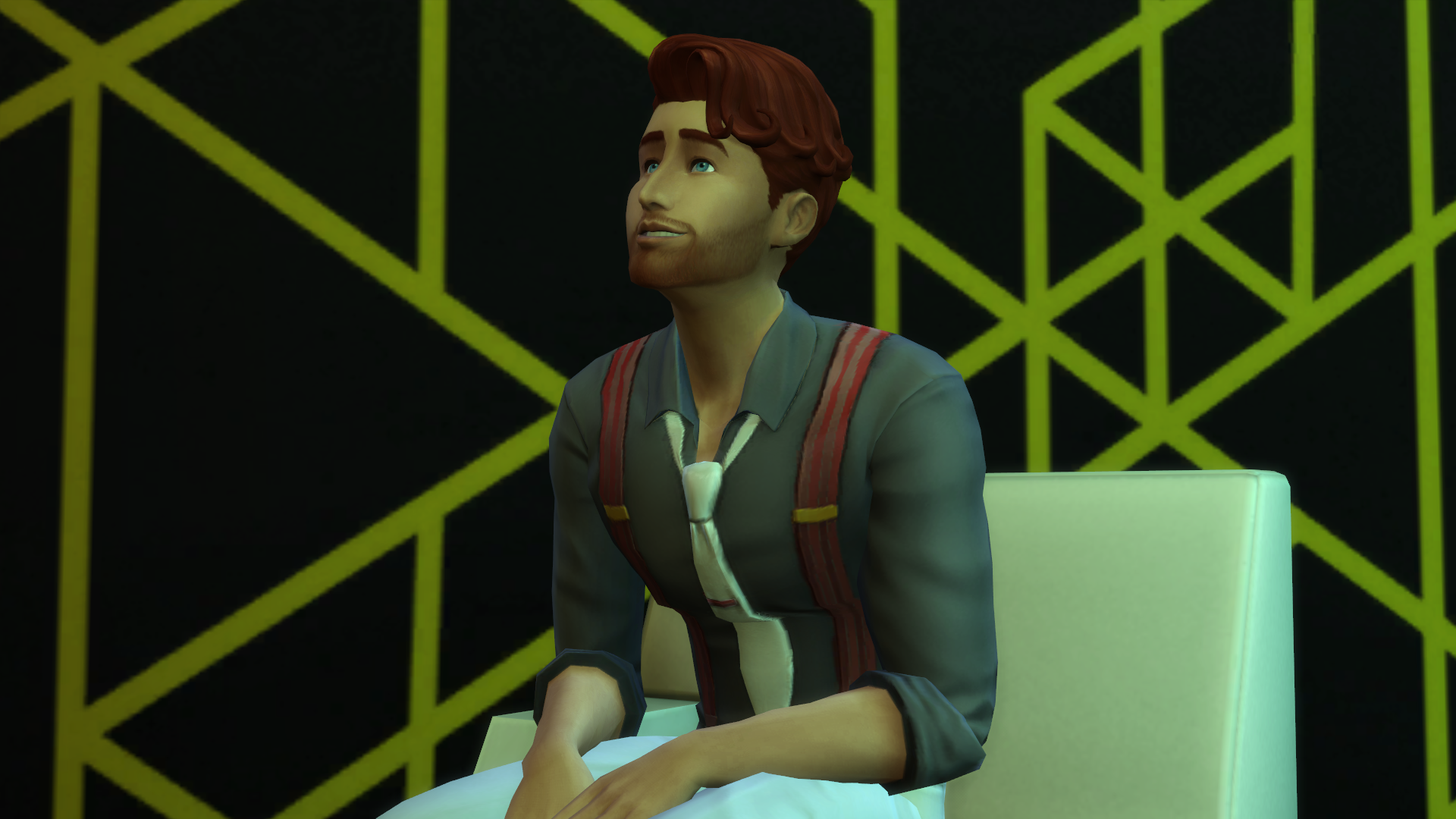 Michael House is a social media mogul who rose to fame in the world of interior design as the head public relations figure for the furniture company SIMKEA. The San Myshuno Times got the chance to speak with him about his first impressions on luxury clothing brand Moschino's first ever set of released furniture items.
SMT: What do you think of Moschino venturing out into the world of furniture?
MICHAEL: When I first heard about Moschino releasing items like couches and light fixtures, I wasn't sure what to expect. It was definitely an interesting decision for a brand like Moschino to do this, but I think it all works out. The items seem to be targeted towards a niche group of people, though, so I don't know if they will sell as well as the company expects.
SMT: A niche group of people? What kind of people do you think would enjoy these items the most?
MICHAEL: Well, from just a simple glance at Moschino's items, it is very clear that they are geared more towards younger people. The items included in this line tend to have very bold colors and geometric designs to them, which is probably as modern as you can get. The problem that Moschino might face, though, is that while the furniture objectively looks pretty nice in my opinion, it doesn't seem very practical for everyday living. Sure, the split level coffee table is cool, and music-inspired decoration pieces are unique and creative, but I can't see too many people wanting to buy these things for their humble abode. Not to mention that not everybody can afford purchasing too many items like these… especially not their targeted audience of young people!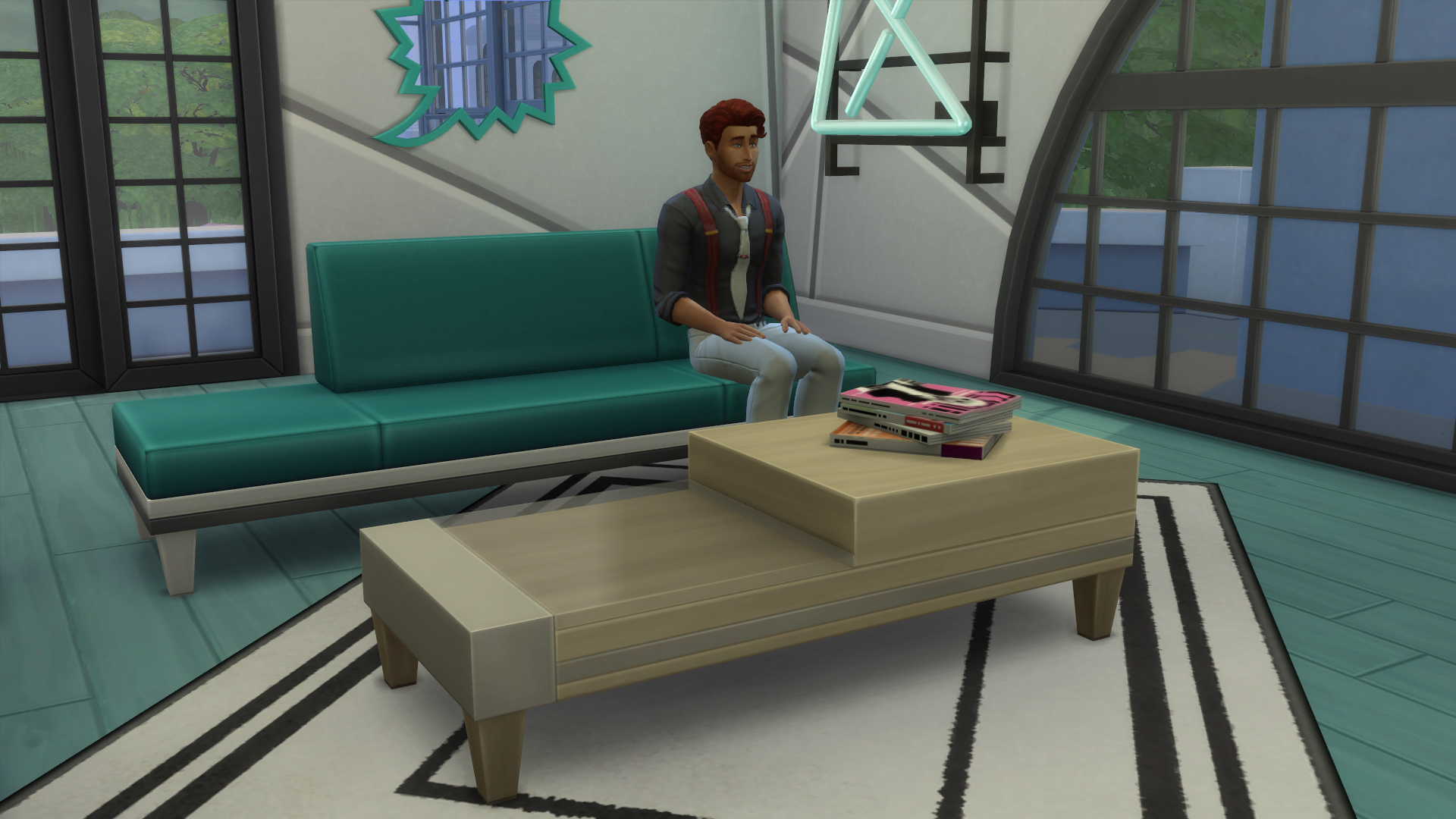 SMT: When it comes to variety, do these new items pass the test?
MICHAEL: Kinda. A lot of the Moschino line includes an average amount of color swatches and patterns, but they tend to really focus on sleaker colors like black, white, and red. I do like the color schemes that can be created using those colors, but sometimes people want something a little more toned down. But then again, people who want to purchase these items for their home probably don't want something that's toned down. So basically, the number of options here is limited, but it fulfills a good amount of variety for the specific style it is going for.
SMT: Would you consider selling the Moschino furniture at your SIMKEA stores?
MICHAEL: I would consider it. I'm obviously a harsh critic when it comes to things like this, but the items that are available here are within my taste. I genuinely enjoy the look and the uniqueness of what Moschino has released, but I do know that not everybody is going to think like me. And that's the thing that I think is holding this furniture line down. While it has some high quality and eye-catching stuff, it doesn't seem to appeal wide enough to the consumers as a whole. But I do think that the people who like the modern style will absolutely love the items that are available.
It seems like Moschino released something good here. But the question we are left with is, will this be something that a lot of people will be interested in?
Cam Lensflair: "I never expected my life would turn upside down"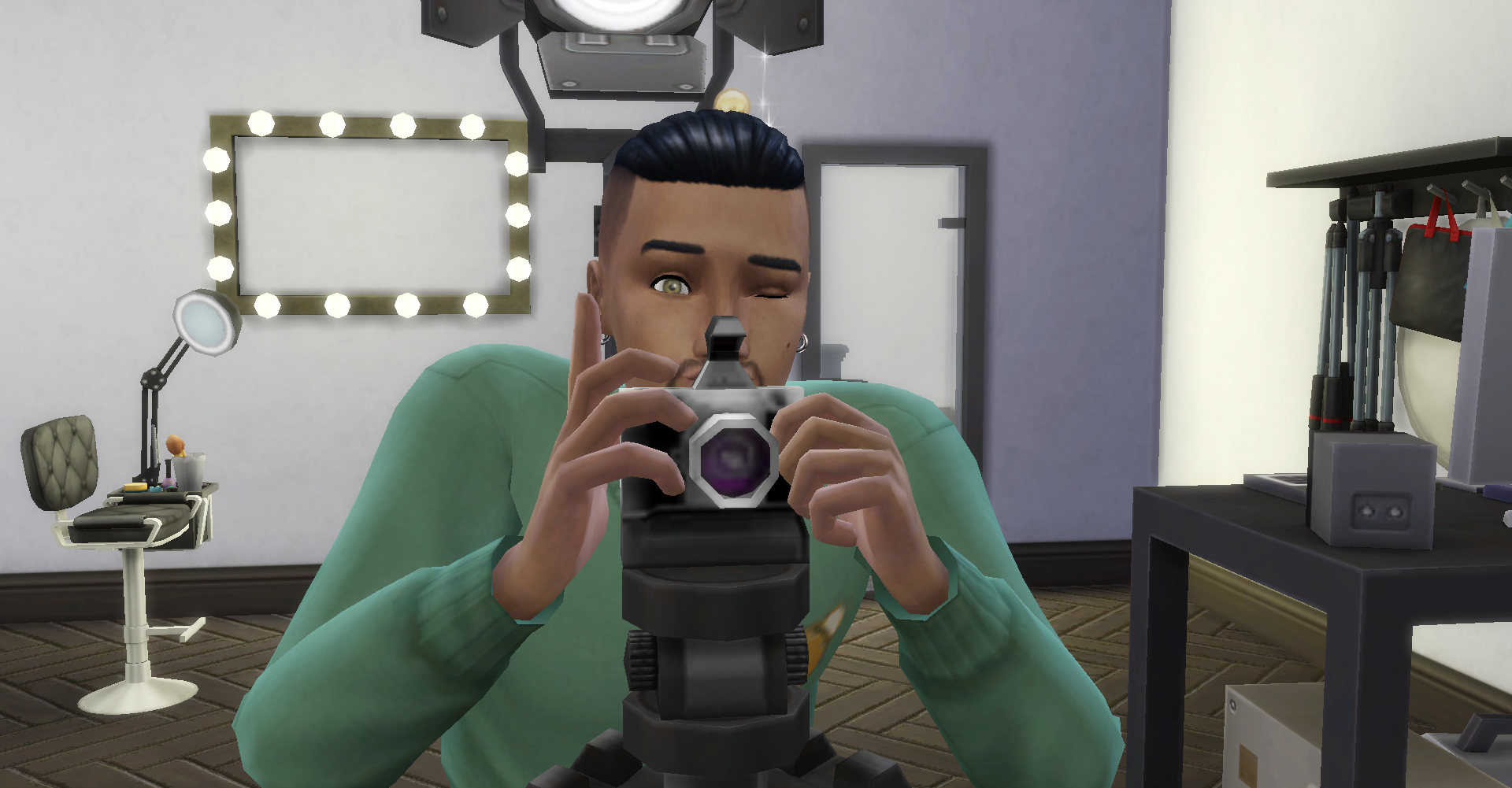 He's the talk of Ohan'Ali Town. Cam Lensflair tells The San Myshuno Times about his experience becoming a famous fashion photographer in a system that seemingly wanted him to fail.
Oh the struggles and the blessings of Fashion Photography, I know them too well. I've always felt like I was created to be a photographer, so as soon as it was made possible for me to become a Freelance Photographer, I turned my living room into a small photo studio. See, I live in a shack overlooking the water in Sulani, so I knew the possibilities for good backgrounds were countless. I just never suspected my life would then turn upside down, for better or for worse.
My studio was humble, but practical – only a backdrop and a couple spotlights -, but I knew it would do the job. What I couldn't expect was that a few of my photo subjects would prefer to venture around my neighborhood than to stand still on their marks. I mean, who can blame them, I too wanted to go for a swim. But work had to come first and I had to insist that they would stand on their marks. I was quick to notice that the ones I hired were more eager to pose, while my neighbors would sometimes keep me waiting for minutes, or even hours, before they finally showed up.
Speaking of neighbors, I never knew photography would bring me so many friendships. It seems like there's a connection between a photographer and their subject while the camera's on the tripod. It's hard to explain, but it's there. All I know is that as soon as I shoot a few poses, we feel this intimacy like we've known each other forever. I'm a very sociable guy, so making so many new friends everyday was definitely an unexpected bonus to my work.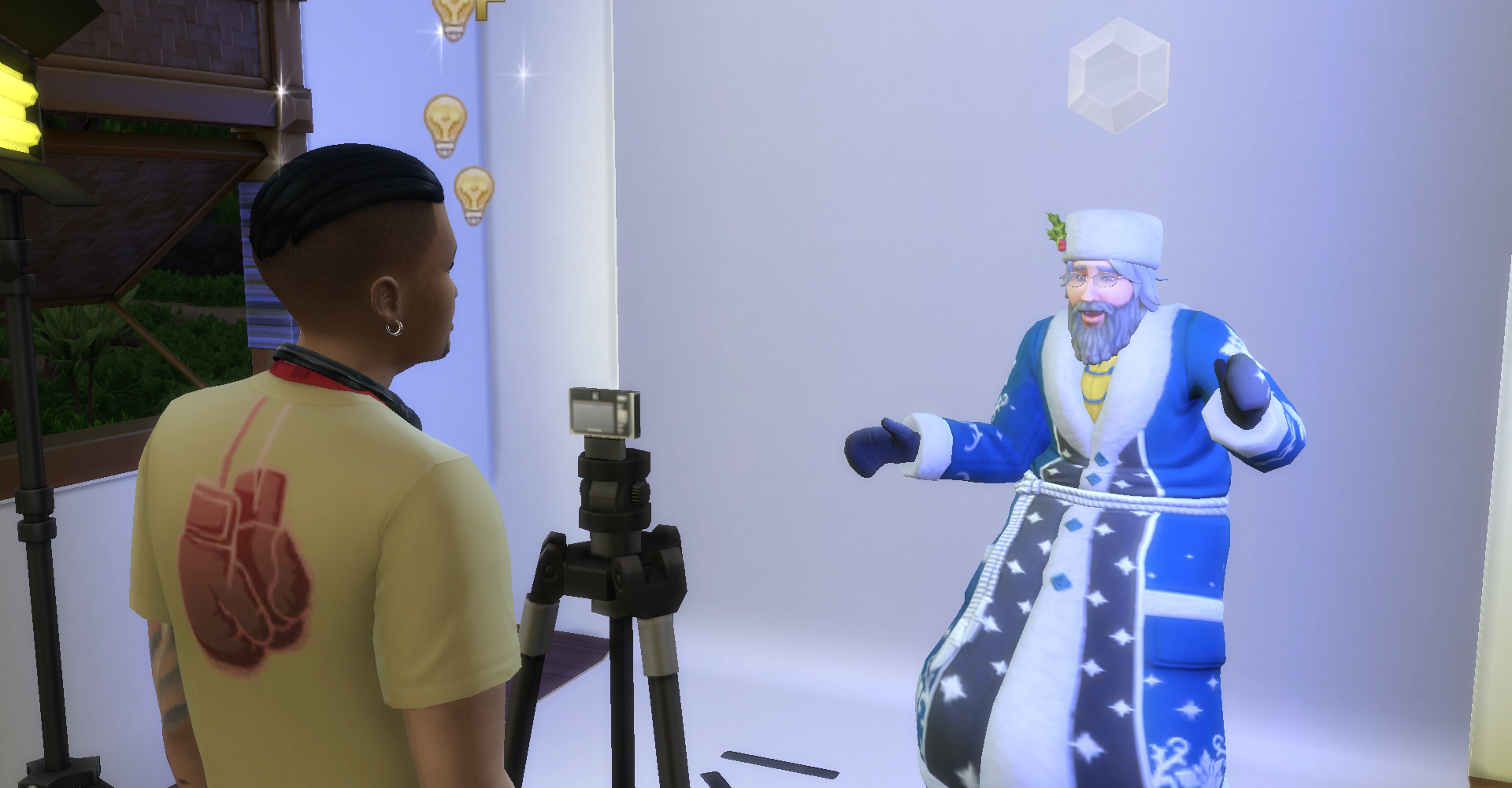 I cannot say the same about clients though. I've had some difficulty understanding what they want from me, and sometimes when they approve or reject a picture, it feels somewhat random. There are also times when I believe I'm doing exactly what is asked of me, but the agency tells me that task is still pending – like when I had to take a picture of sims in front of a backdrop, like what I had been doing for days, but nothing seemed to work. But the worst was when they were supposed to send me a copy of a picture to be posted on Fashion Simstagram, but they never did. All these experiences were very frustrasting.
So I knew I had to grab the bull by the horns if I wanted to make it in this world. I was shooting as much as I could to increase my photography skill, so I had dozens and dozens of new pictures everyday. I started uploading them to Simstagram and selling them to publications, until I was told I had become famous. I honestly didn't feel like that until I was walking around Del Sol Valley the other day and there were papparazzi following me around. It was strange being on the other side of the camera, but I think I could get used to this double life.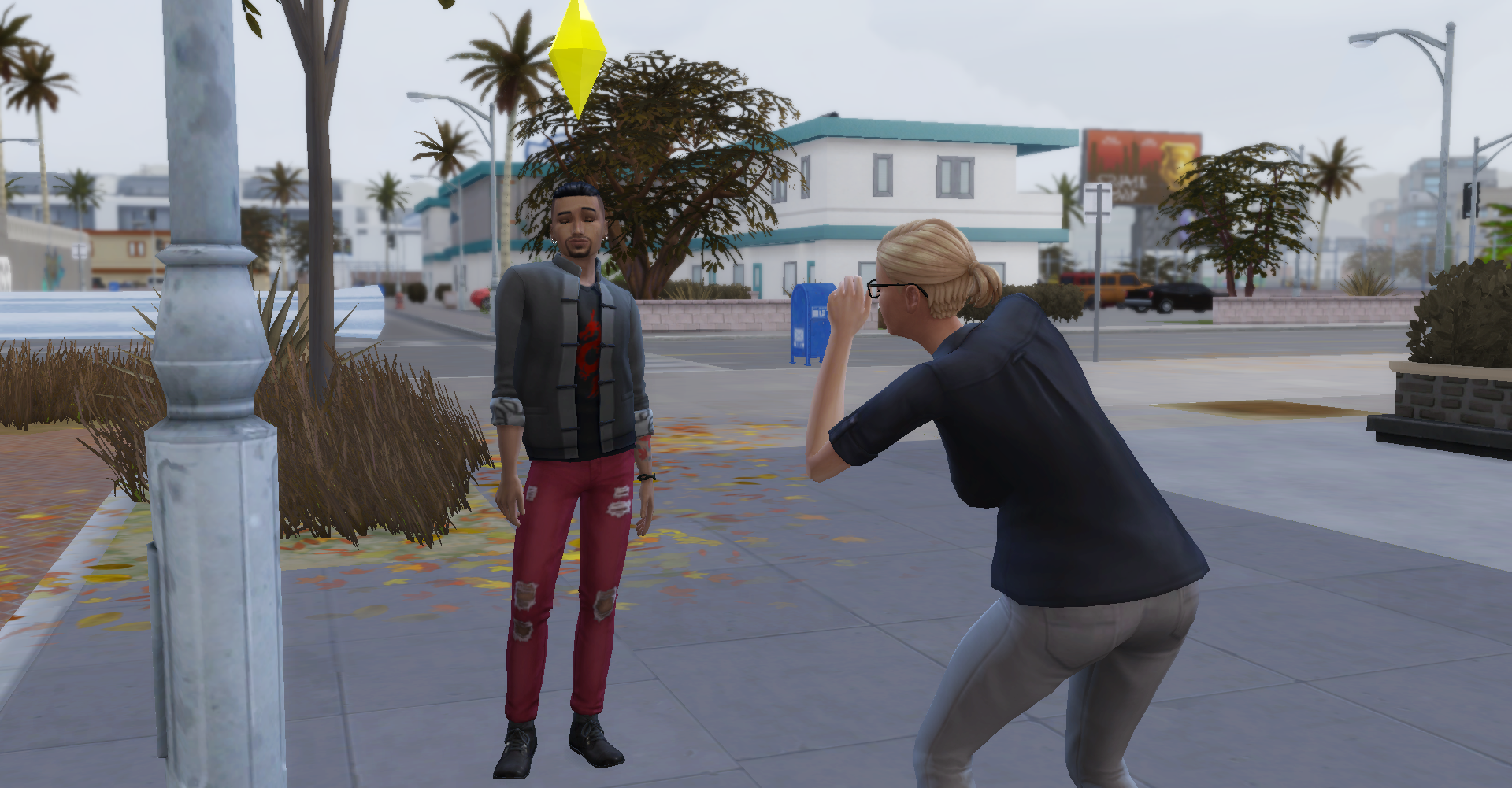 Download our review sims on the Gallery by searching for #SimsVIPreviews or through these links: Kara Holland | Michael House | Cam Lensflair
(This review was written by Simserasera, Paul Bentley and Benji. Our thanks go to Alexis and Sam for their support!)