Electronic Arts tweeted out a few days ago that they are looking for qualified candidates to apply for the "Sims Global Community Manager" position at Maxis. This position is currently occupied by SimGuruFrost, so it appears that Frost will be moving to a different position, or perhaps leaving Maxis all together. Frost has not stated anything regarding his position.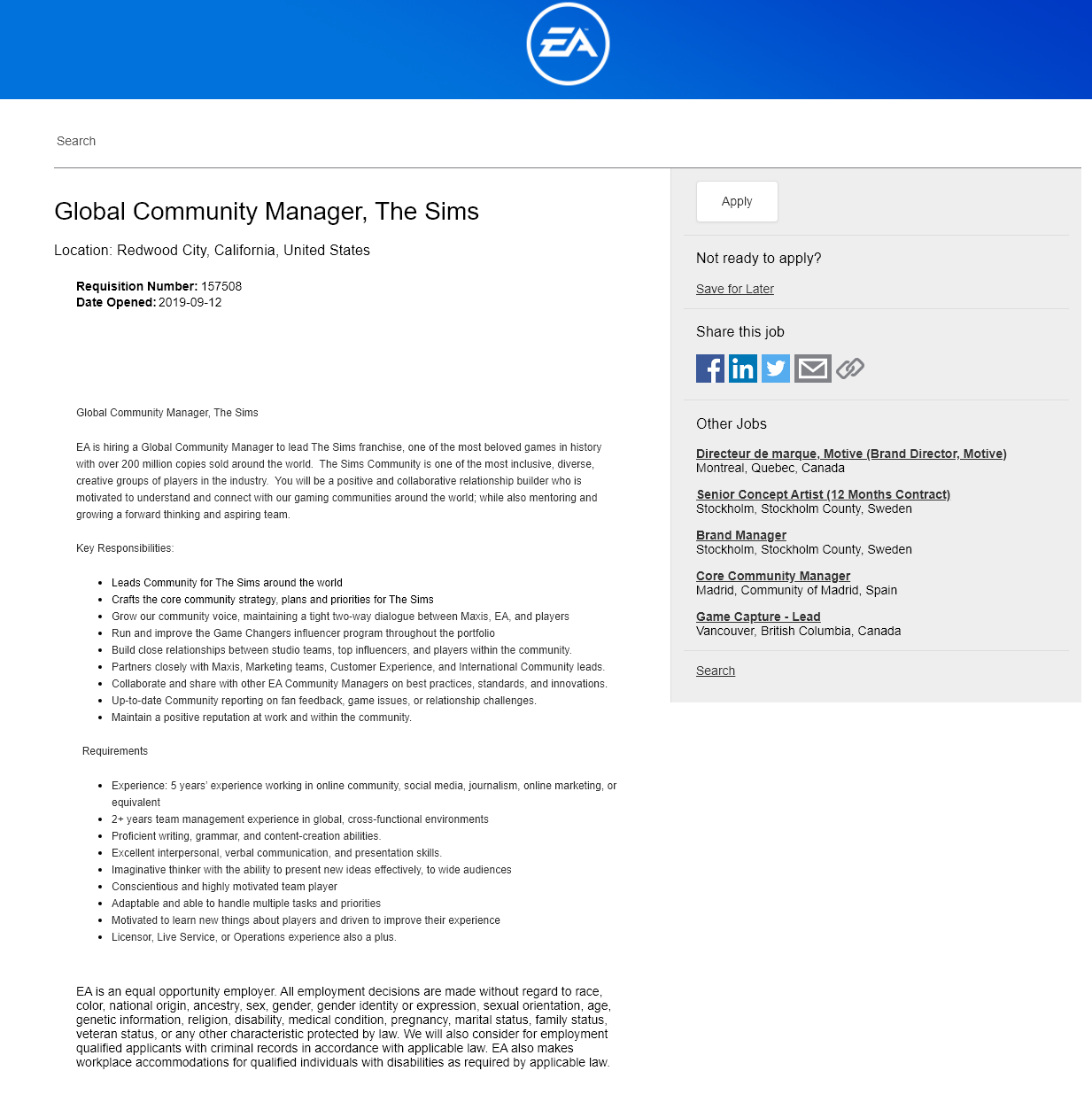 For a complete list of qualifications and responsibilities related to this job opening, check out the official listing on EA's website.
For a list of other EA Careers, see the main Careers Website.