A much beloved character from The Sims lore is making a comeback with the newly announced The Sims 4: Paranormal Stuff Pack: BONEHILDA!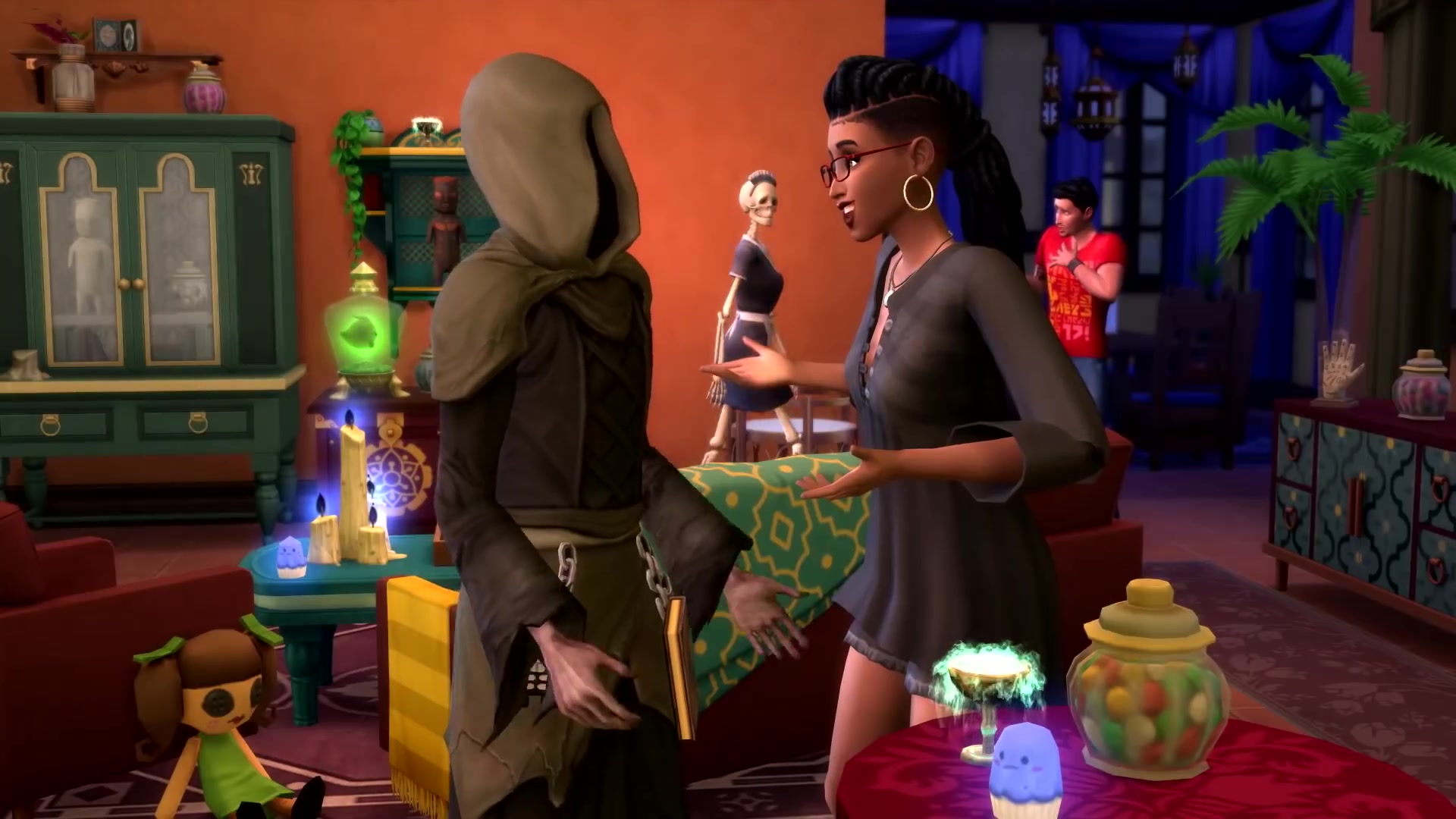 Bonehilda was first introduced to the series as an NPC on The Sims: Makin' Magic (2003). She could be seen around Magic Town as a janitor, but could also be incorporated to your sims' house by purchasing the closet she lived in. She would then go around the house cleaning up as a regular maid or butler, except she never charged for her work. Years later, she returned in The Sims 3: Supernatural (2012). This time, she not only did all the work like her previous version, she would also train pets, put out fires and fight off burglars.
It is still somewhat unclear if she'll have any new features in The Sims 4. She's briefly seen on the trailer for the new Stuff Pack, and is mentioned once on the official blog post ("Sims can summon Guidry for extra help or summon Bonehilda the skeletal maid for a spot of cleaning"). But being a fan favorite, having her in the game performing her usual tasks will be enough to sparkle nostalgia on players and to have new generations charmed by her quirkiness. We shall see what she has in store for us!