Mehrdad Isvandi, former concept artist to The Sims 4, has released a children's hospital "waiting room" design that he worked on back in 2014. The tweet containing this concept art is from way back in 2017, but we were not aware of this concept art until today.
"Digging through old works. And found this :). Waiting room for the childrens hospital that I was designing for EA games Sims 4"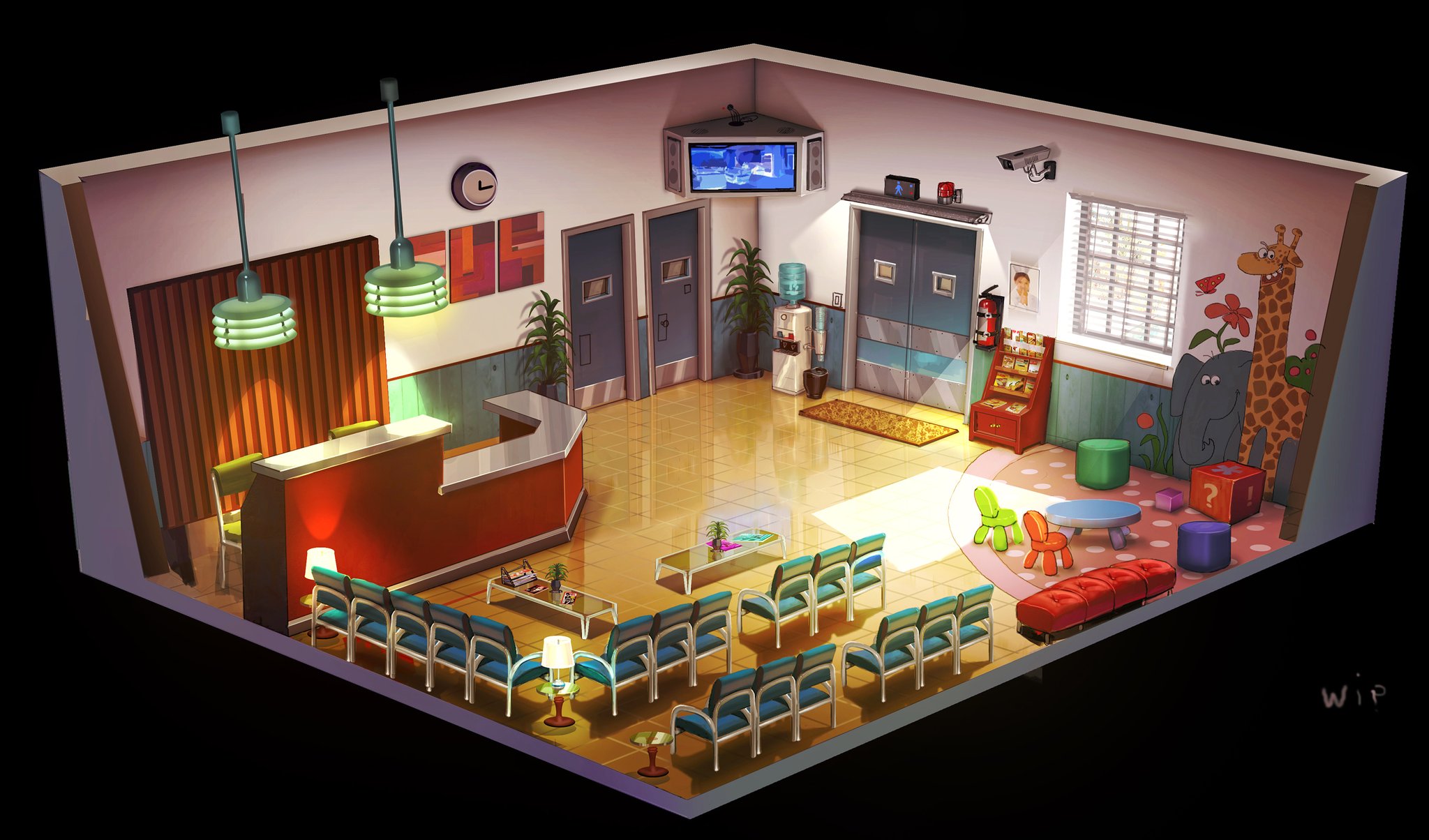 As we all know Maxis eventually released The Sims 4 Get To Work Expansion that included an on-site hospital job as a doctor, but it's always nice to see where the idea first started.
Big thanks to Rizky Muzakir for tagging us in the tweet!