The last two kits teased on the last roadmap for The Sims 4 have been finally announced: "Grunge Revival Kit" and "Book Nook Kit". Both are being released this Thursday, June 1st.
This is what The Sims 4 official blog post says: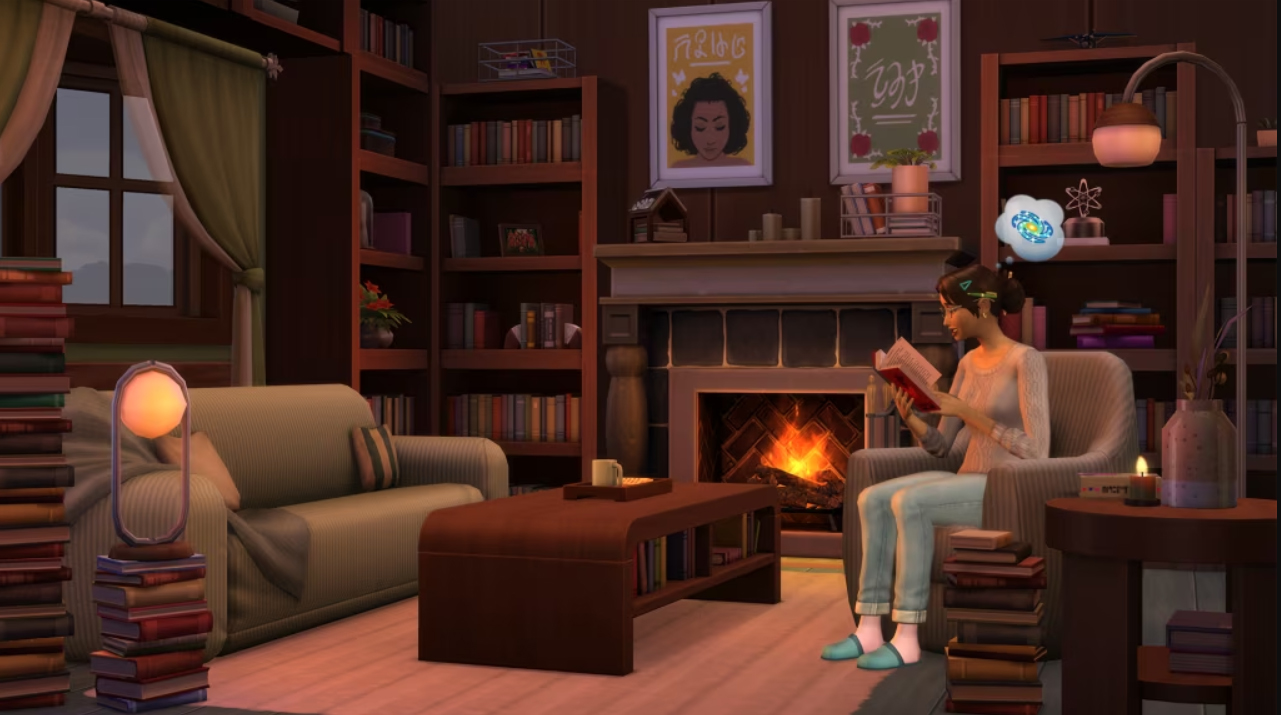 Sul Sul Simmers!

It's time to relax and indulge in your most creative and rebellious whims. From unpolished, effortlessly cool looks to captivating oases of literary delight, delve into the comfort of boundless creative exploration.

With The Sims™ 4Grunge Revival and Book NookKits, relish in a dynamic duo of creative possibilities that empower you to celebrate your Sim's unique style and curate peaceful hideaways. Merge the rebellious spirit of the grunge movement with the tranquility of reading sanctuaries, and let your Sims embrace their authentic selves.

Unpolished on Purpose

Explore nonconforming grunge-inspired styles and make them your own with The Sims 4Grunge Revival Kit.

Dive headfirst into a realm of unfiltered self-expression that celebrates the unpolished, the imperfect, and the free-spirited.

Challenge expectations with a wardrobe that's all about experimenting with effortless, confident fits. With worn textures, layered options, and bold accessories, create comfortable yet stylish alternative looks and bring upcycled new energy to everyday looks. Whether it's rocking an old band tee or a baggy hoodie and faded jeans from the thrift store, these slouchy silhouettes are now yours to make new with styles for every frame.

Create Cozy Escapes at Home

In a world filled with constant hustle and bustle, finding a quiet corner to indulge in the joy of reading has become a true luxury. Relax in a plush, cozy space and get lost in a good story with The Sims 4 Book Nook Kit.

Create the perfect spot to curl up surrounded by shelves filled with literary treasures after a long day or enjoy on a sunny afternoon. This kit features plush window seating, stackable bookshelves and cushy sofas with soft, relaxing accents that'll help your Sim escape into captivating stories and enjoy the magic of the written world in their new favorite spot in the home.

The Sims 4 Grunge Revival and Book Nook Kits will be available on June 1, 2023 on PC via EA app™, Mac® via Origin, Epic Games Store and Steam®, PlayStation®5, PlayStation®4, Xbox Series X|S and Xbox One systems.