According to what Central Simmer reported on Twitter, The Sims 4 My First Pet Stuff Pack is currently available for free on the EA App.
You can see on the screenshot below that it also says so on thesims4.com website. Please notice prices are shown in Brazilian Real since I am located in Brazil.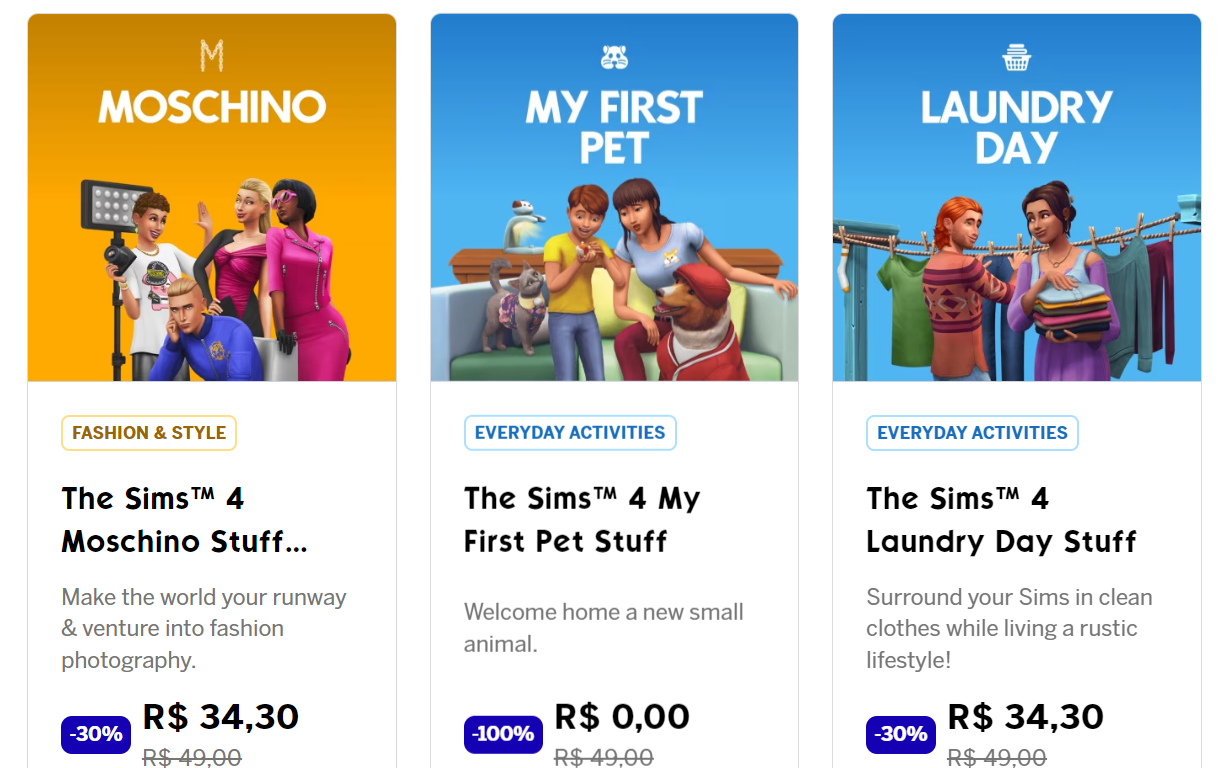 EA/Maxis has not shared any details yet regarding how long this 100% discount is going to last. So it's a good idea to get it as soon as you can.
My First Pet came out in March 2018 following much controversy because a few of its items can only be used by people who own Cats&Dogs and marked the end of frequently released Stuff Packs. Since then it has become one of the least favorite packs amongst simmers, although there are those who like it for its content (myself included).