SimsVIP provides in depth, detailed game guides to the community. If our guides have helped you with your game and you want to support our work, use the links below to contribute to the site! Thank you for your continued support and dedication. 
The Sims 4 Country Kitchen Game Guide
It is illegal to duplicate or copy this guide to other sites without prior authorization. Any unauthorized use of this guide will result in legal action.

Copyright ©2011-2021 SimsVIP – All rights reserved



Contributors: Alexis of SimsVIP.

(COMING SOON)
Special Thanks to Ines for the PDFs!
❗ To leave comments, suggestions and feedback, please see this post.
—————————————————————————————–
Table of Contents
Kit Pack Information
—————————————————————————————–
Icon

Game Cover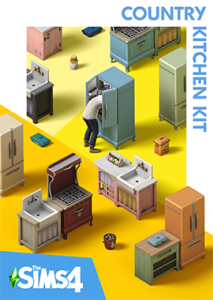 Game Summary
Transform your Sim's kitchen into the most charming part of their home with The Sims 4 Country Kitchen Kit! From vintage refrigerators to casserole dishes, these Build/Buy objects offer a delightfully trendy take on a timeless style.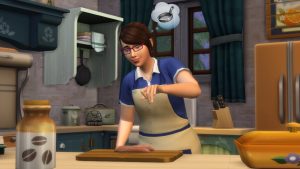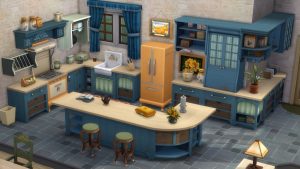 —————————————————————————————–
Build/Buy Mode Objects
The Sims 4 Country Kitchen Kit includes 32 buy and build mode items. This includes objects, build items, styled rooms and any other item that was included with the game. The slideshow below contains 31 of these objects, with the "Styled Room" listed right below.  
The slideshow begins with the "Country Charm Kitchen Island" and ends with the "Stones in Stacks". If you prefer to view the images individually, click here.
❗ The new counters and wall cabinet come with multiple variants, adding an additional 16 options to the game. Turn off the automatic counter placement feature to view all available options individually. The gallery below includes all variants.
This slideshow requires JavaScript.
Styled Rooms