Smustle
on
June
14
2012
in
Sims 3 Store
Sale On Seeing Stars Set In the Sims Store!
Try saying that 5 times fast!
The sale goes on for two weeks. If this interests you, get it while you can! If you'd like to check out what the set looks like before you buy, shoot on over here.
Click below!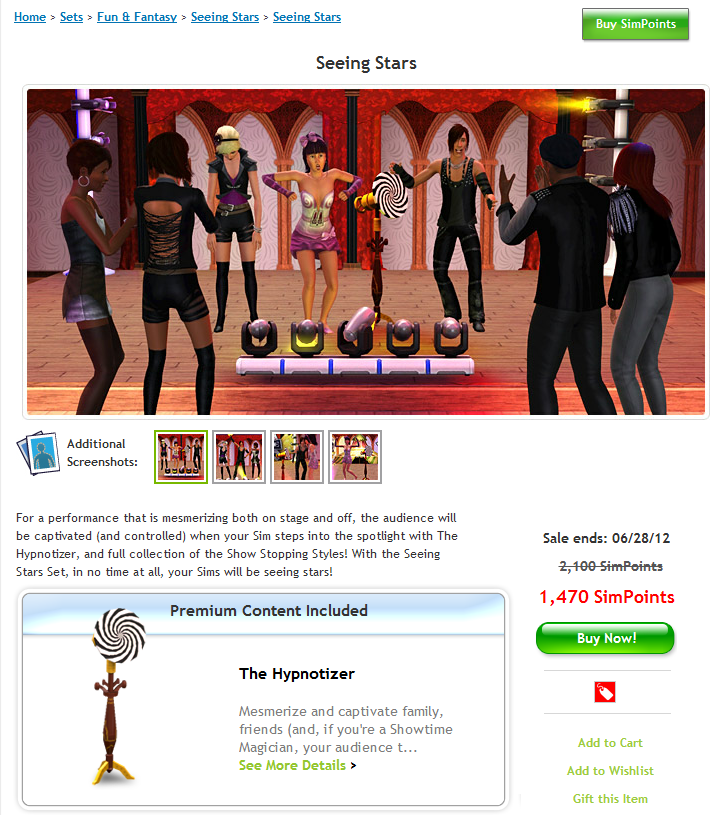 Leave a Reply