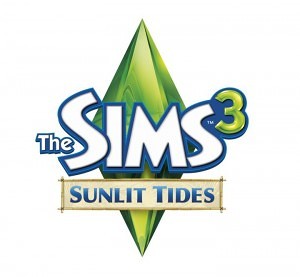 In today's Supernatural/Seasons chat, the Sims team announced that a brand new Store World is coming soon to the Sims 3 Store!

Sunlit Tides will be a Tropical themed world that includes areas that are only accessible by swimming! With that said, SimGuruGraham has also confirmed that Swimming will be something available to all players with/without Seasons! Note that the swimming will only be available once the Seasons patch is launched.

We should be getting an official announcement on Sunlit Tides today, so stay tuned! Official Logo provided by The Sims UK.