When looking to view the content that is currently installed (or available for purchase) in The Sims 4, there are two ways to do so: Directly through Origin or within The Sims 4 game.
When searching for content that is installed using the Origin client, simply click the Box Art in your Game Library > Click Extra Content. From there you can scroll down to view content available for purchase, as well as content you already have installed.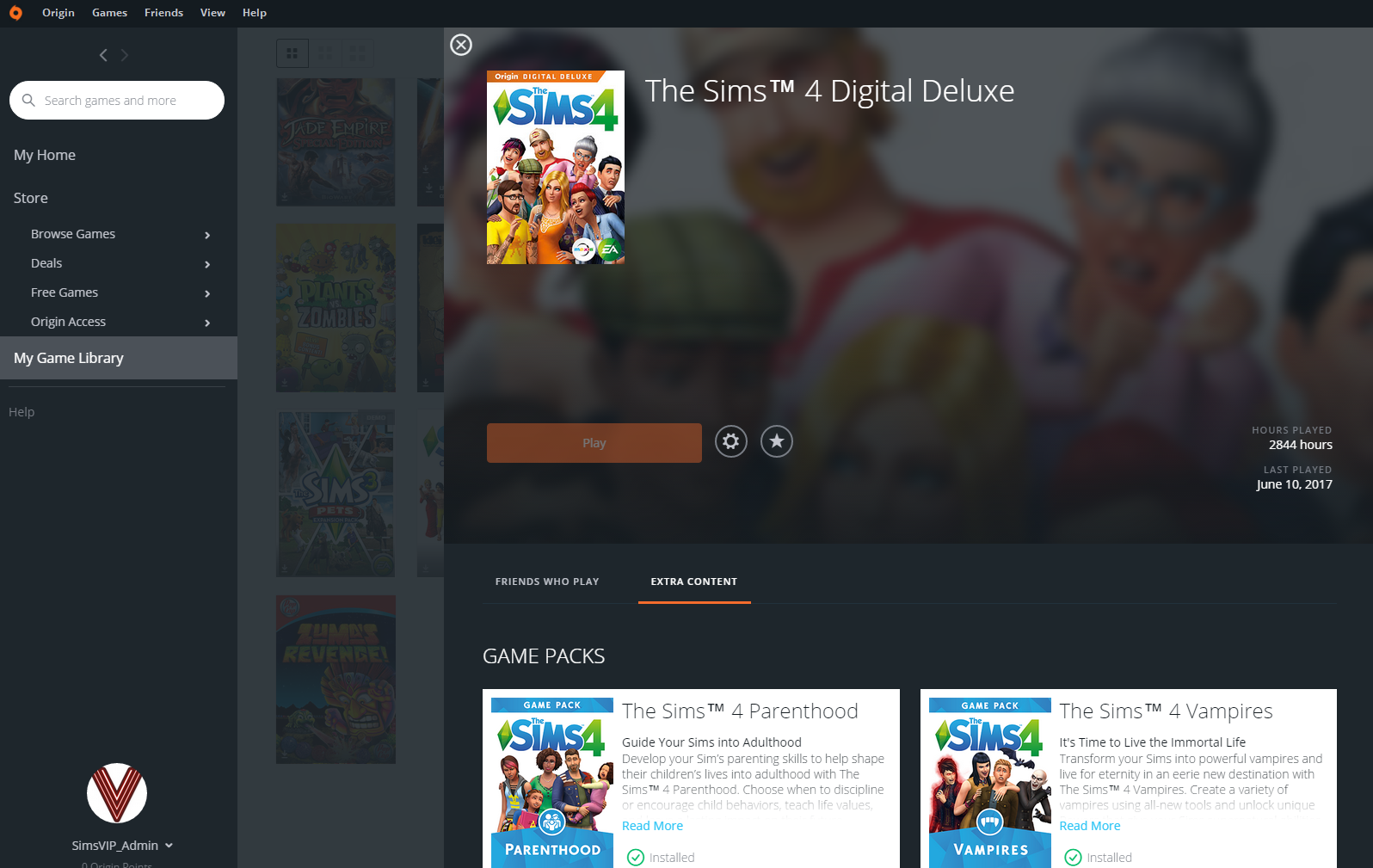 Another way to check for content in through the Main Menu of The Sims 4. From here you can look to the left side of the screen for information on content currently installed or available for purchase. Content you do not own will have a faded icon.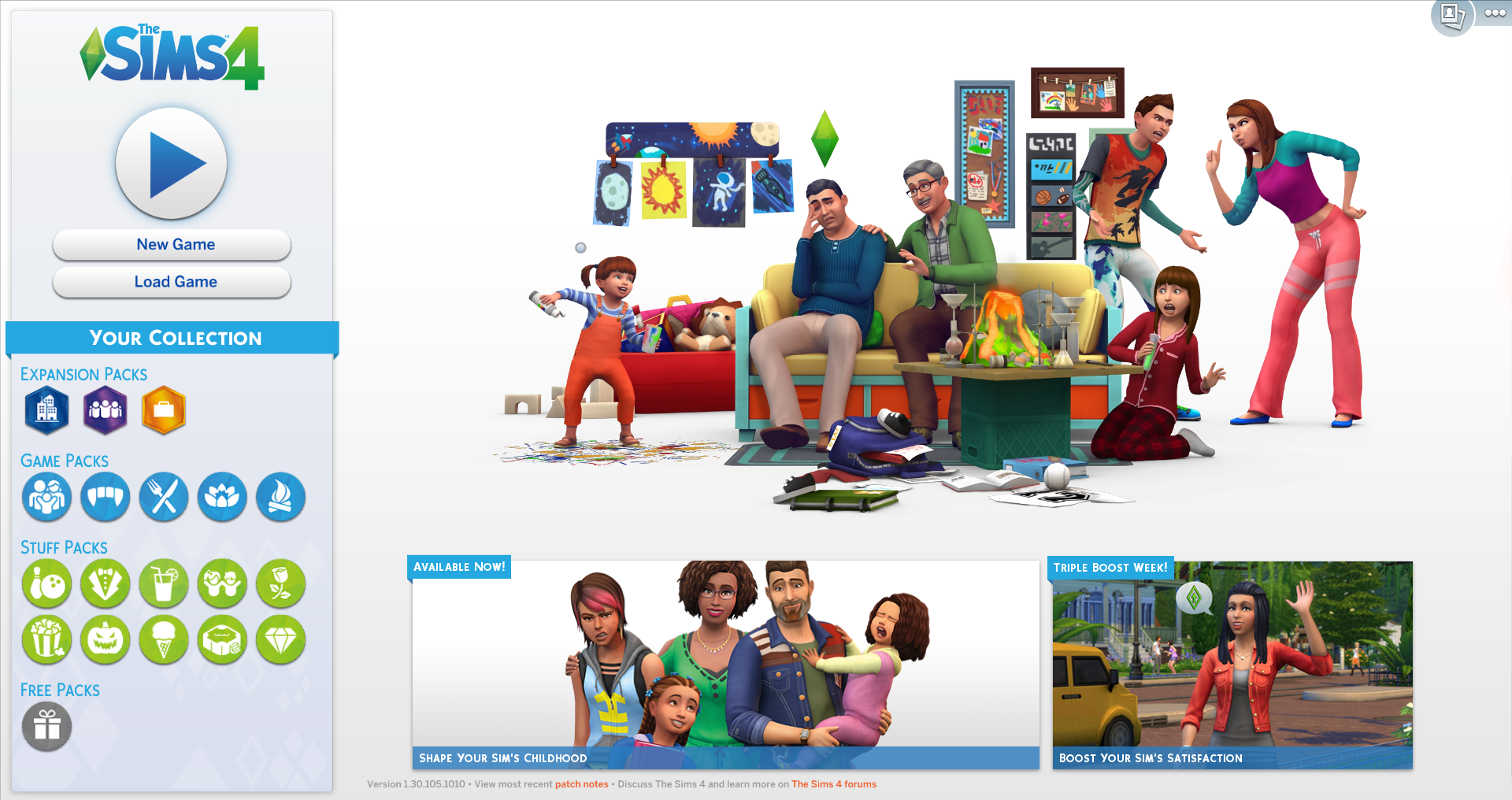 Clicking on any of the icons shown above will allow you to view a detailed pop-up for the game you have selected. Th pop-up is available even if you do not own the content.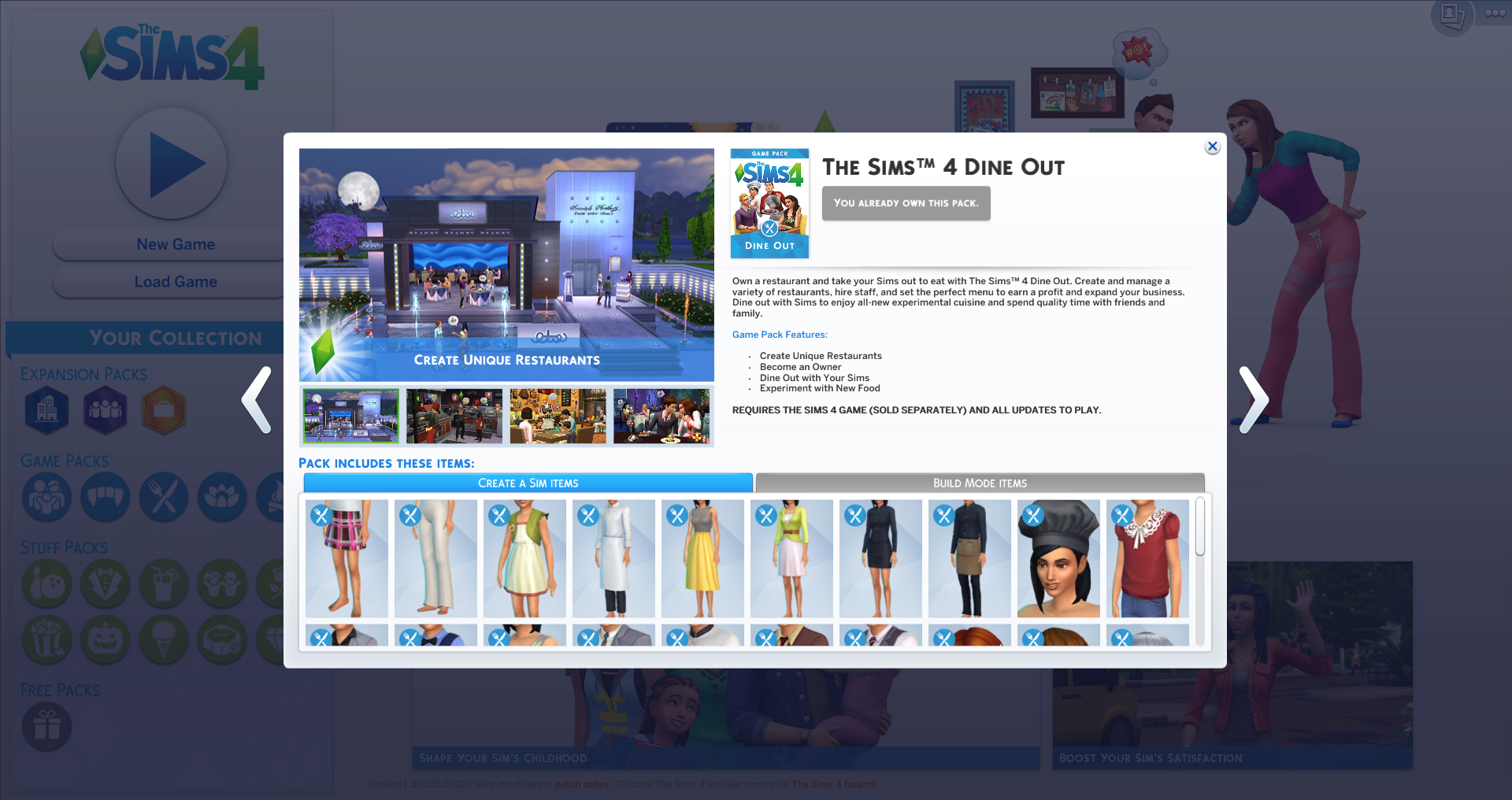 UPDATE 6/12/17 – This post has been updated to reflect the numerous changes in the Main Menu when looking for installed game content while the game is open.