Welcome to a brand new series here on SimsVIP! This series is here to showcase household families from the Simming community, and let the readers shine bright! For the first week I thought I would kick this off by showing you the family I've been playing. Let's meet the Hope family!
Household Members
This all started with Brenda and Colten in Create A Sim. The two moved into a starter home built by the amazing creator ruthless_kk and can also be found on the gallery here. I have since then moved them into a bigger house that was made by ruthless_kk also.
Colten Hope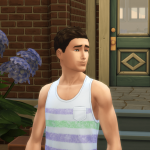 Colten is the husband of Brenda and the father of two boys. His life started out as a young adult and he jumped right into the astronaut career. He has spent the first few weeks of his life just getting everything together. Now as a low-orbit specialist, he is making good money and plans to take his family on a dream vacation! Colten is active, family oriented and a bit of a romancer.
Brenda Hope: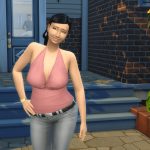 Brenda started out as a stay at home mother and a skilled painter since she was young. Brenda is a creative young woman who is also a bit of a foodie. Being very family oriented, she enjoys spending her time with the family playing games. She recently started in the painting career to help bring in some extra money so the family could afford to move into the bigger house.
Lucas Hope: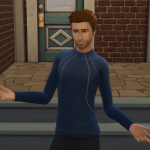 Lucas was Brenda and Colton's first born son and is current in the Young Adult age. Lucas is an active bro that is very self-assured and quite the romancer just like his father. While only level one as a secret agent, he is focusing on his fitness skill to improve. He is somewhat skilled in cooking and hardly starts any fires! Having just ended a relationship that didn't work out, he is now looking for "The One".
Trent Hope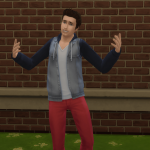 Trent is a neat perfectionist and a bookworm who is also Lucas' twin brother. At a young age he was very shy and kept mostly to himself. While still in his childhood, his brother was his best friend and not much has changed even into adulthood. Trent spends most of his days at a computer practicing the writing skill. Trent does not currently have a job as his writing takes top priority. I mean who else could write the amazing story of Lucas, The Spy!
The Domicile
Now that we've met the family, let's take a look into where they spend most of their day!
Living Room
Their living room is just big enough for all of them to hang out and have a fun family game night or watch television. The color of the wall and blinds match and it provides a very warm atmosphere.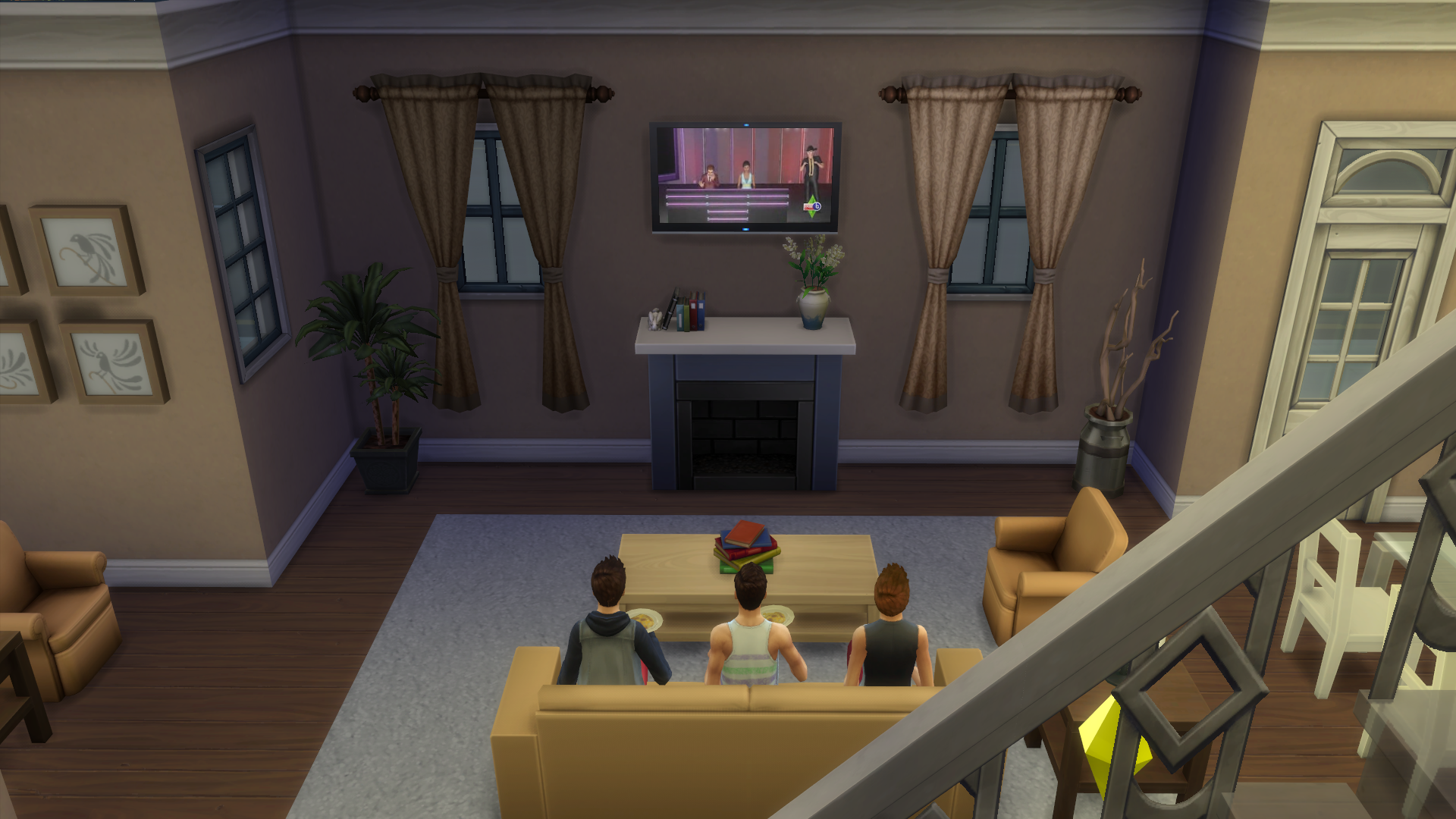 Kitchen and Dining Area
The kitchen is an open floor plan to the living and dining room which makes entertaining guests easy and keeping an eye on those pesky kids!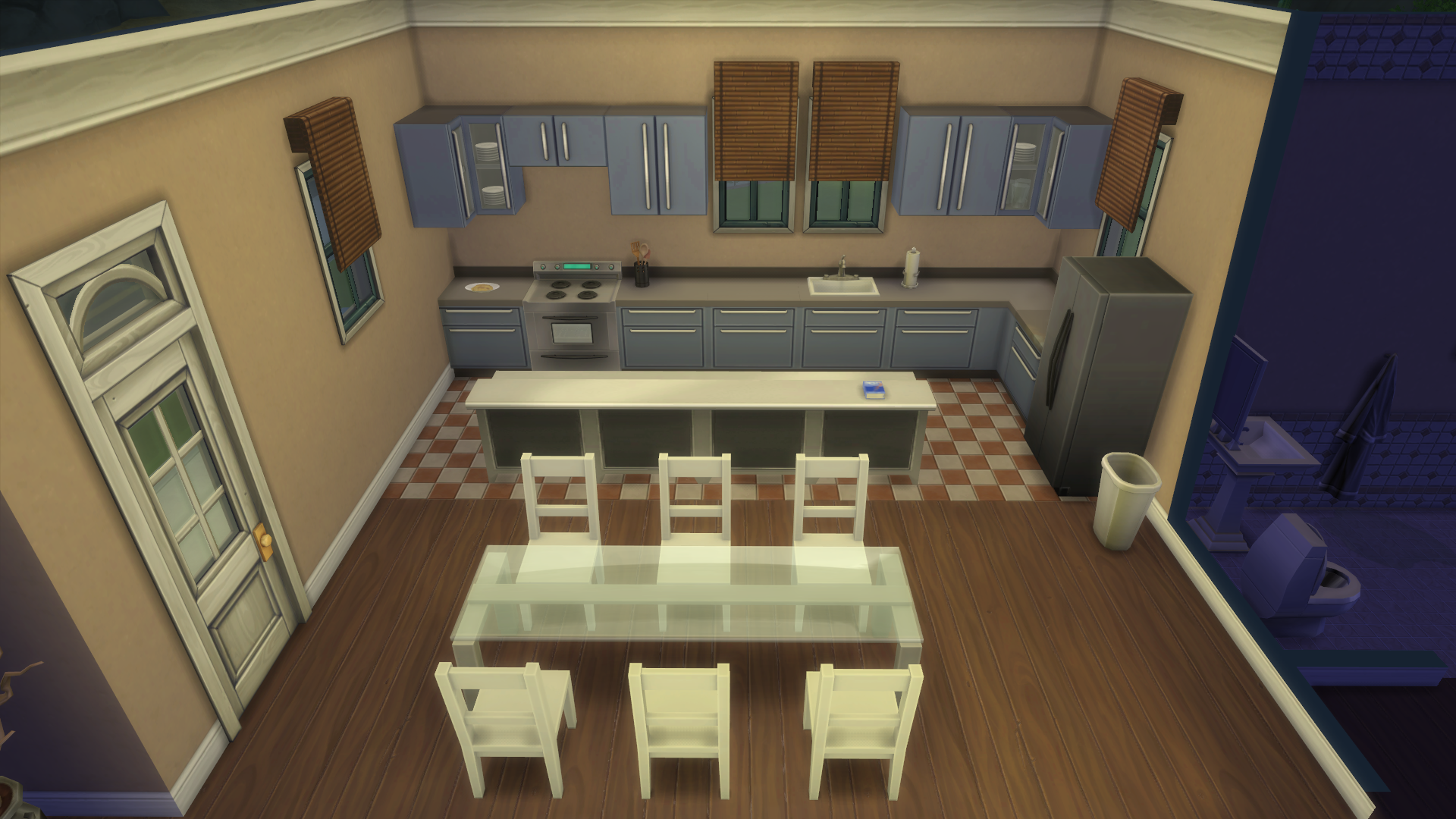 Parents Room
When I found out that this house provided the parents with their own master bathroom, I was happy beyond words. Every morning without fail each Sim would need to use the bathroom at the same time and it was a nightmare! You will also notice an easel in the parents room making it the perfect spot for Brenda to work on her painting skill!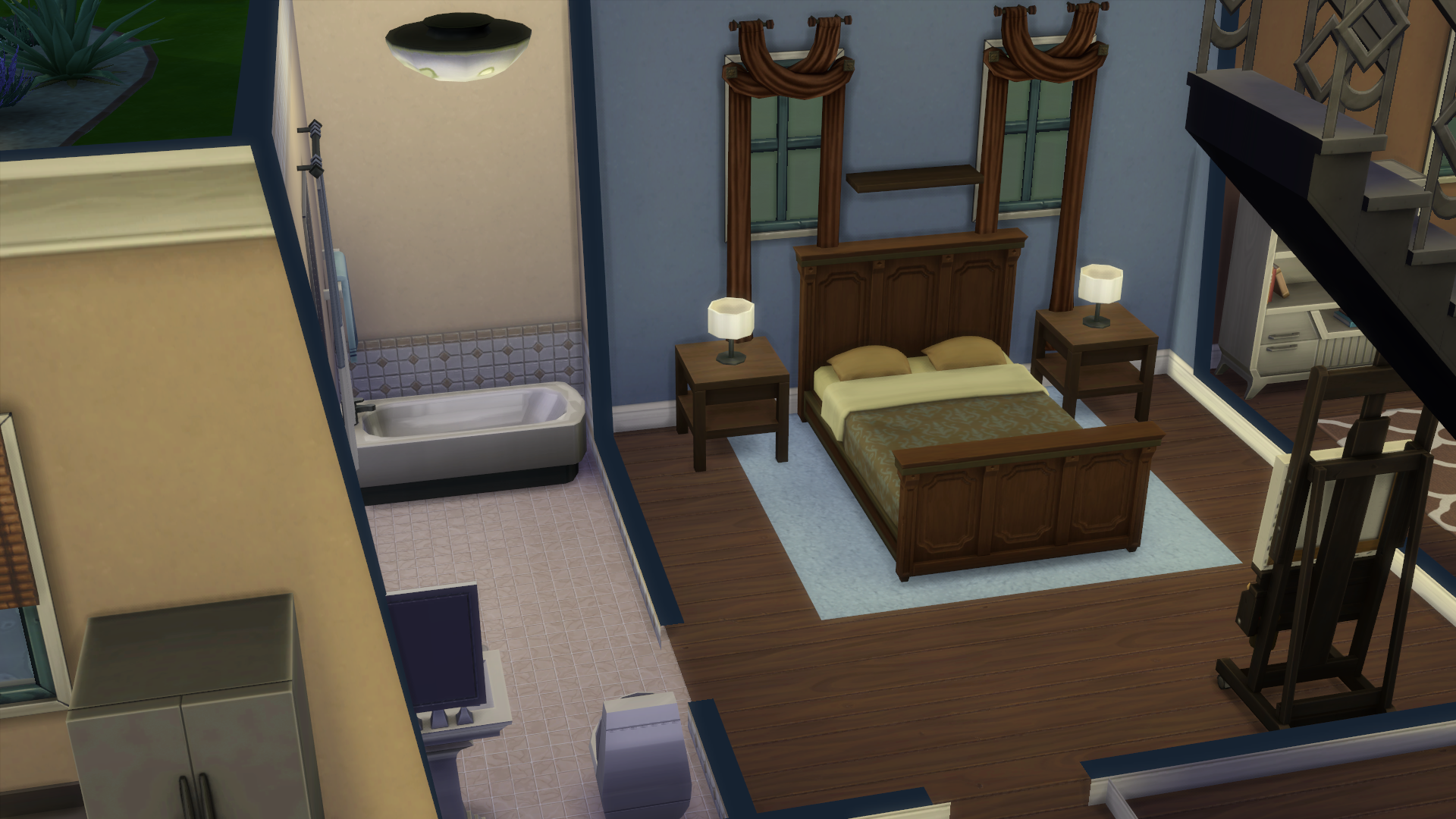 Lucas's Room
Lucas get his own bathroom and a double bed. There is a desk without a computer (I really need to purchase him one for his spy work.) There is a chair in his room that he can use to sit on while reading books to increase his skills.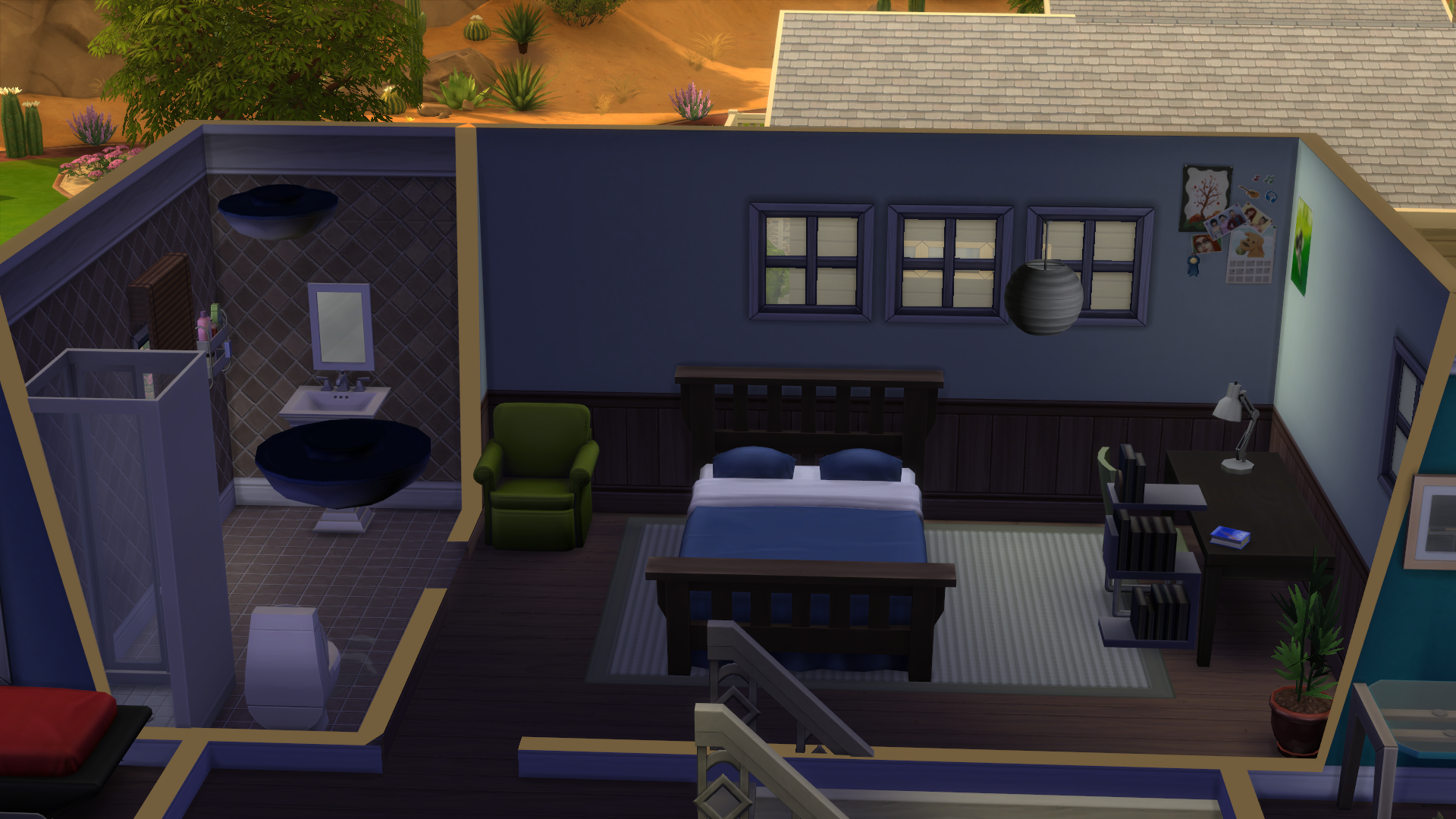 Trent's Bedroom
Trent's room is perfect for him. I purchased a fancy desk so he could work on his writing. You know, just without a computer. See a pattern here?  You can also see his bathroom to the left.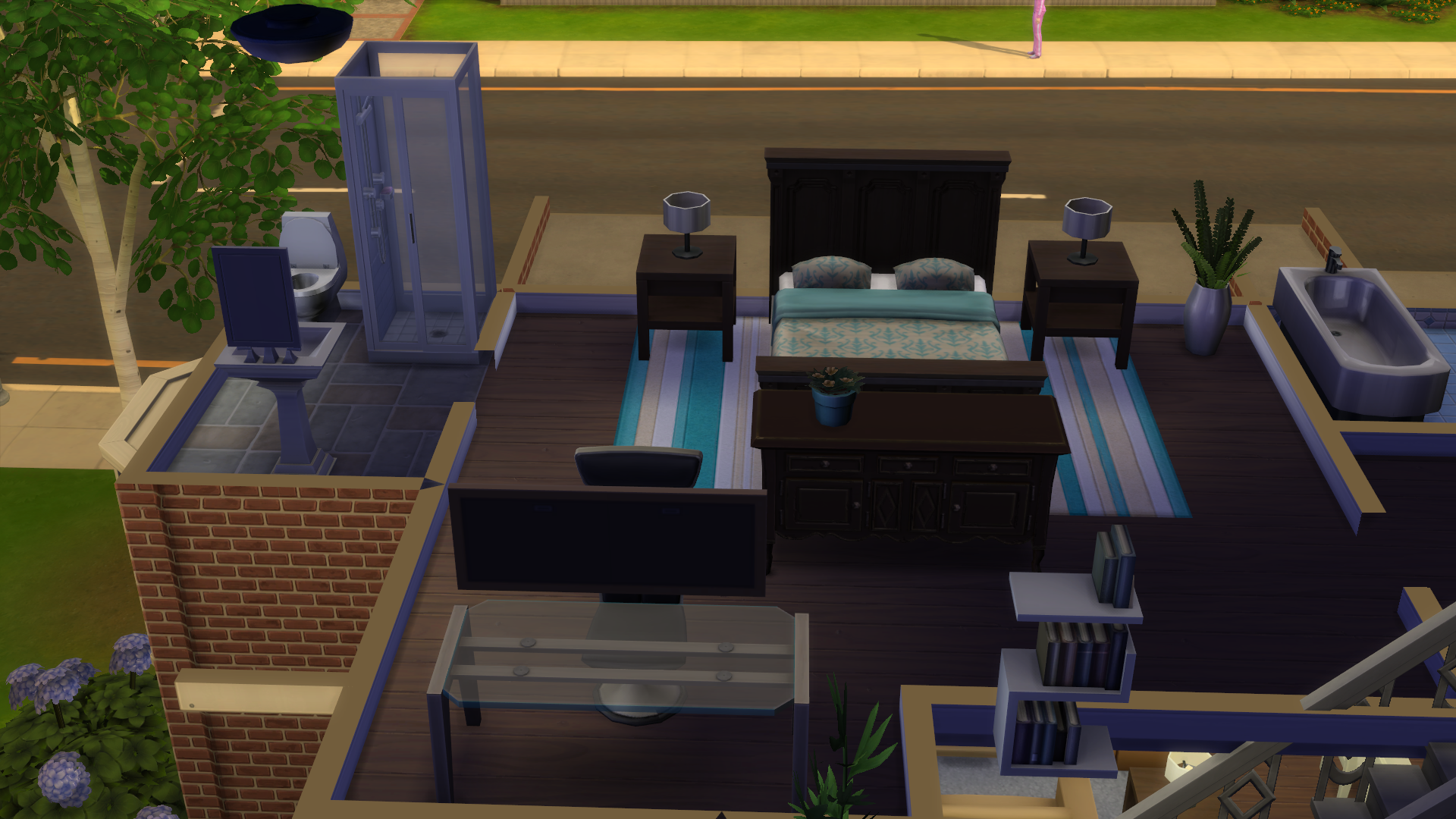 Guest Room
Welcome to the guest room! At least until one of them has another baby. Although with my luck it will be triplets! There are two beds in this room and a dollhouse. I kept this room mostly the same as what you get when you purchase it from the gallery. The only change is that the beds in there use to be Trent's and Lucas'.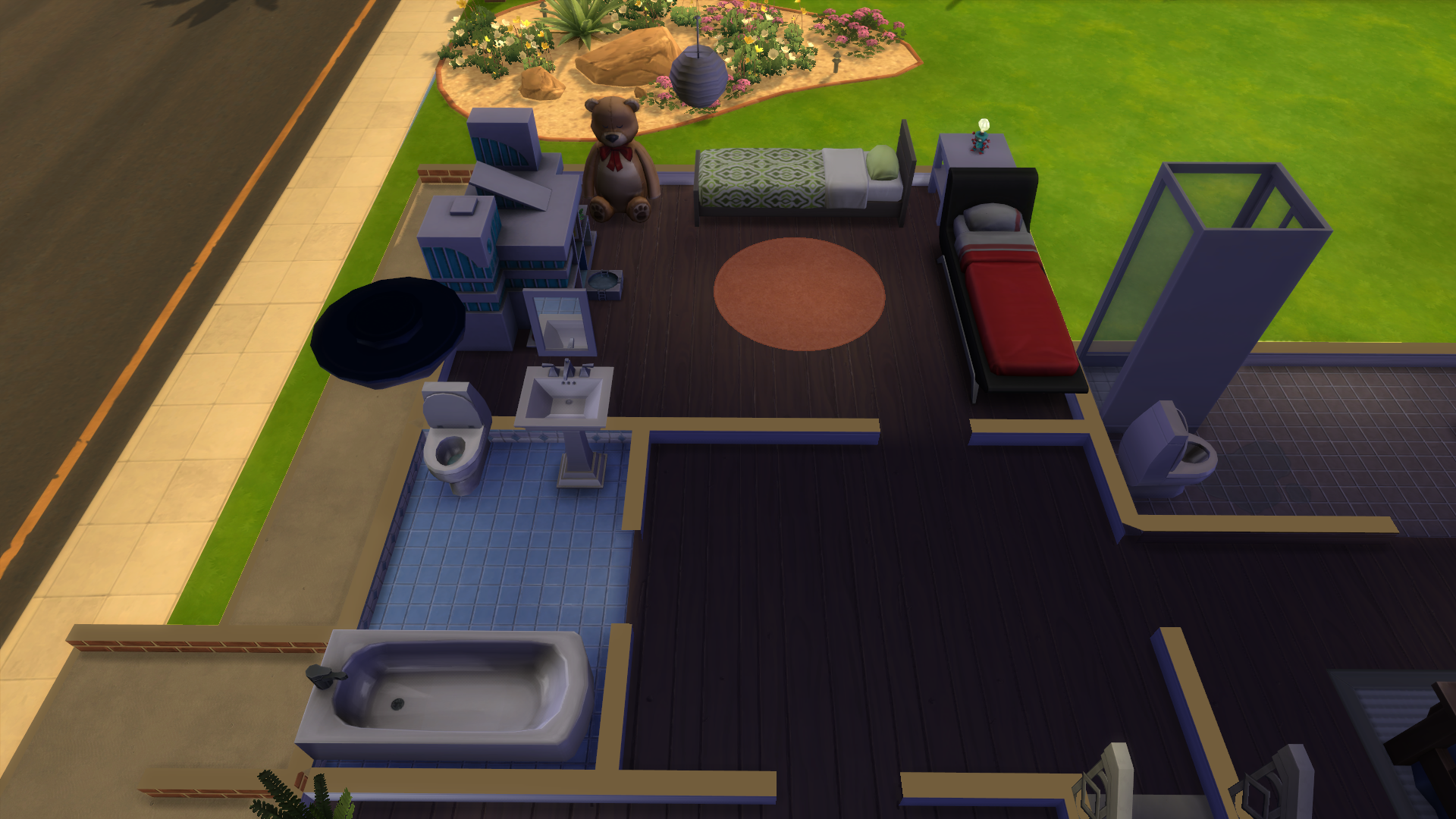 You can download my current household here, and follow my account for future updates!
Do you have an idea for a future family showcase? Want to showcase your own household on SimsVIP? Email me at [email protected] and we will be in touch with details on showcasing your household!