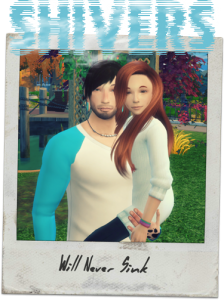 As a self-proclaimed dork and gaming nerd, Drew Shivers has been playing The Sims since  nine years ago when The Sims 2 Pets was available on Gamecube console. As much as he misses The Sims 2 and The Sims 3, however, his favorite in the series has developed into The Sims 4 where he has found joy in giving to the community through custom content.
His first attempt at creating was with custom patterns that weren't for The Sims 4, but for The Sims 3. After they were denied by the resource site he uploaded them to, he felt very disappointed. "They said that my patterns lacked creativity and to try again. I honestly didn't intend to make content ever again."
Being discouraged didn't stop Drew. He began playing around in The Sims 3 by making custom poses with Milkshape, a program dedicated to 3D shaping. His content was for personal use only and opened up a newfound passion! After release, he switched over to a similar program to continue his work. "I decided to give Blender a try since that is what people were using for The Sims 4, and I fell in love with it."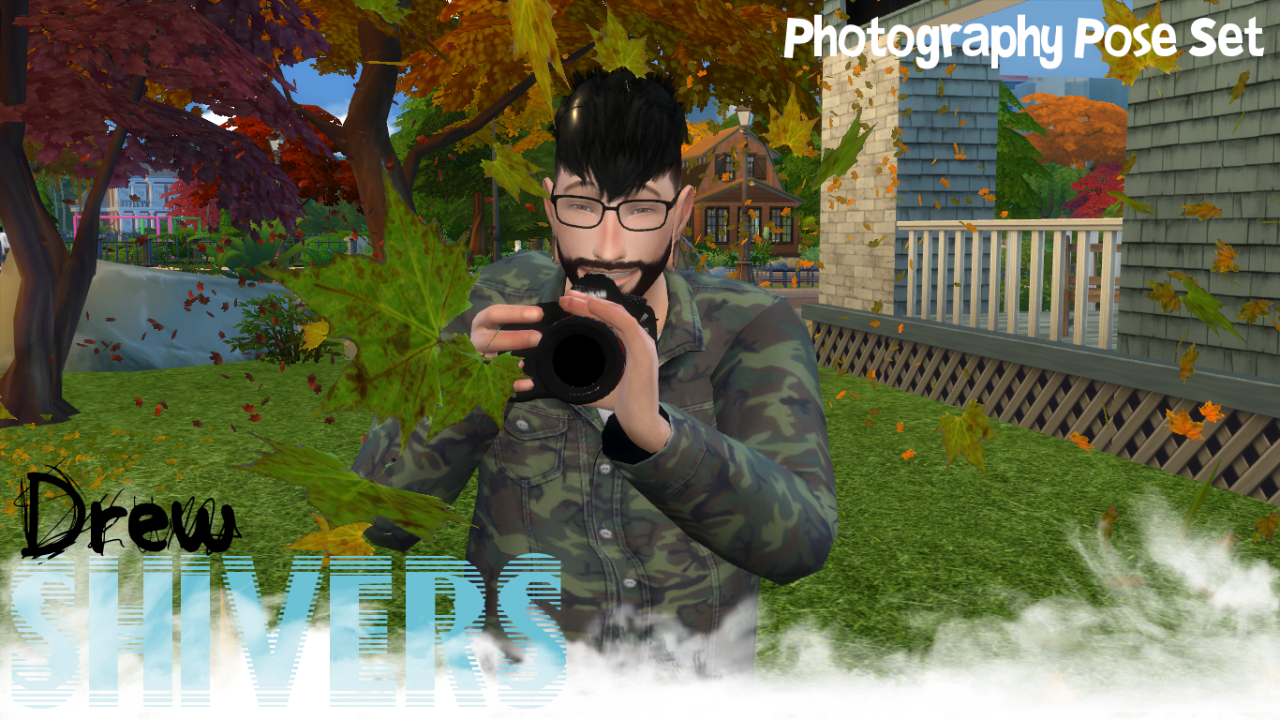 Drew is always posting pose projects and animations for his followers to see on Tumblr but almost all of the poses in his posts were created for his personal use. He does have 'a good bit' he'd love to share sometime in the future.
Drew also creates personal poses for other members of the community such as the Gregor Set created by KiwiSims. He loves taking requests from friends and strangers alike, and has another collaboration in the works for a future date.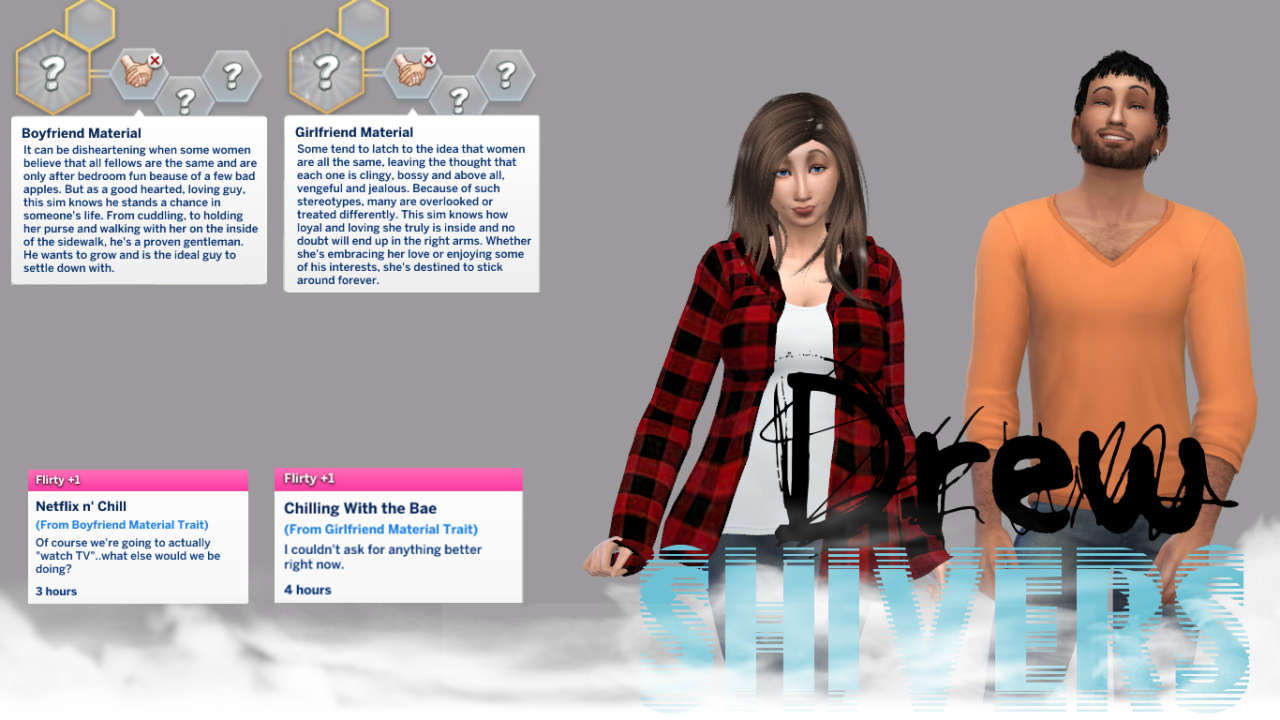 But the majority of his Tumblr isn't about poses, but the Custom Traits which he loves to make. Not only a couple either! This enthusiastic creator has approximately eighty custom traits available for download currently. Custom traits that appear in the Create A Sim can give the player a whole new experience and make the game feel much more personal. Drew elaborated that he was inspired solely from personal experiences and he takes pride in helping with a custom trait for someone who wants the game to feel personal. "I think we all need a little personal touch to our game."
The trait guru admits that he was very confused at first. He uses the Buff and Trait Factory by Zerbu for every one of his traits and finds the utility tool to be irreplaceable. Through hours of tweaking and tuning, he finished his first custom trait: Fibromyalgia.  He mentioned that the process isn't very difficult, but in an effort to help others like himself he created a tutorial for the process. "It doesn't take too long to create, but testing is very important so you can make sure your trait feels like a trait and not a chore to upkeep."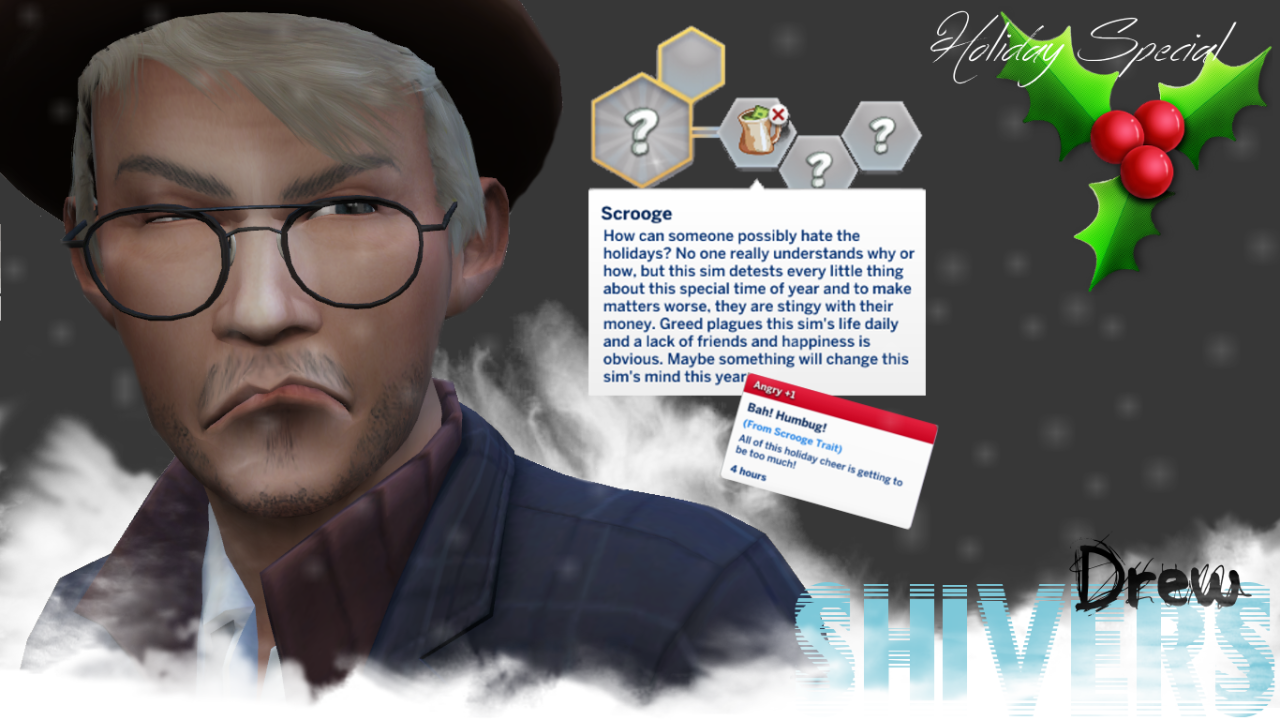 Drew's biggest complication has come from creating two specific traits that reflect the weather quoting that they aren't so much 'hard' as they are frustrating and time consuming.
For those that are aspiring to make custom content or traits, Drew suggests exploring and sticking to what they love. "If someone likes to draw, they should try designing tattoos or blending skins and details. There are many tools out there. You never know what will be your strong point and new love."
The future looks bright for Drew as he shares that there will never be a shortage of traits! One of his most exciting current projects is a new text mod inspired by the requested Eco-Friendly trait. It will change the gameplay experience for those that want to be a bit more eco-friendly in game, including edits for interactions such as "Sort Through Recyclables".
To learn more about Drew Shivers and his creations, visit his TUMBLR!
---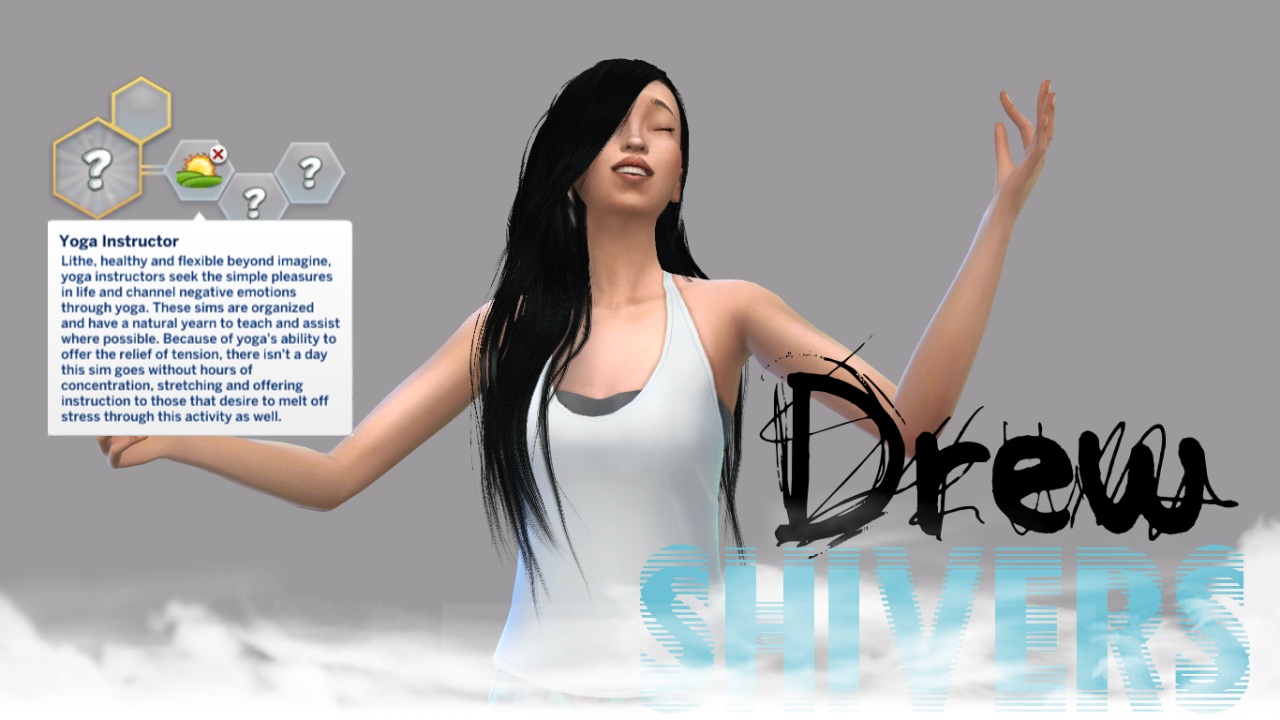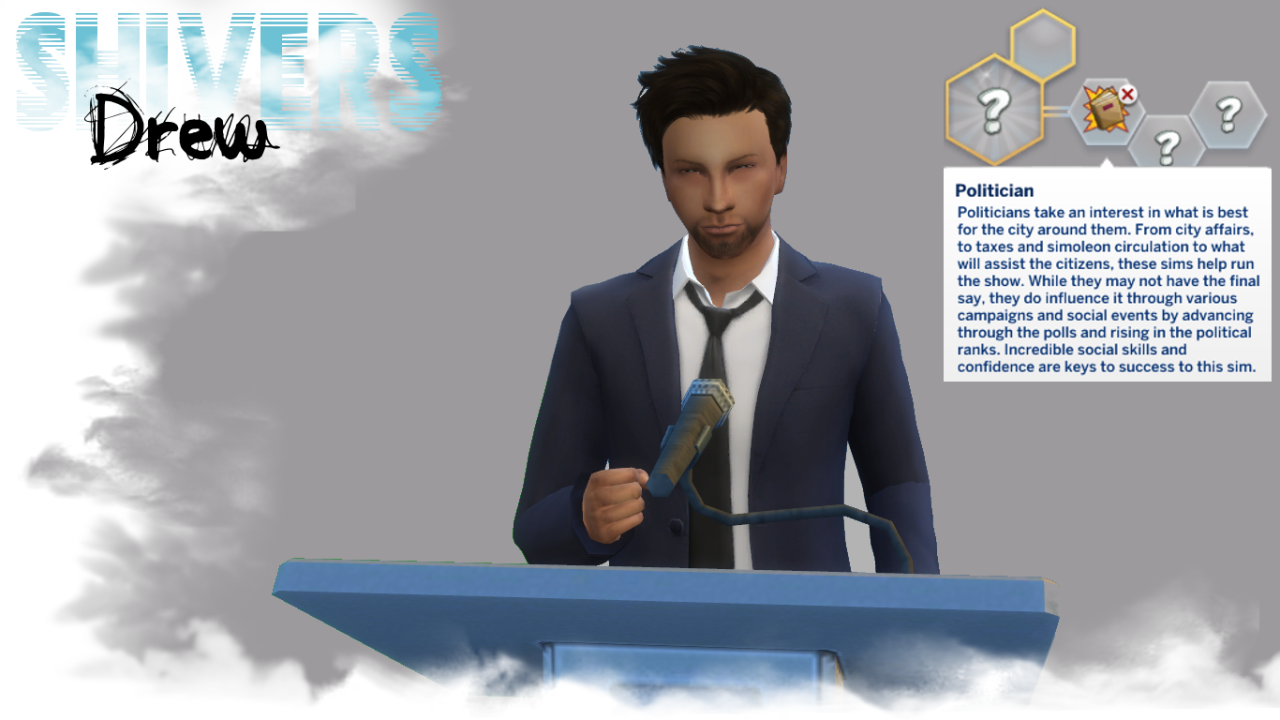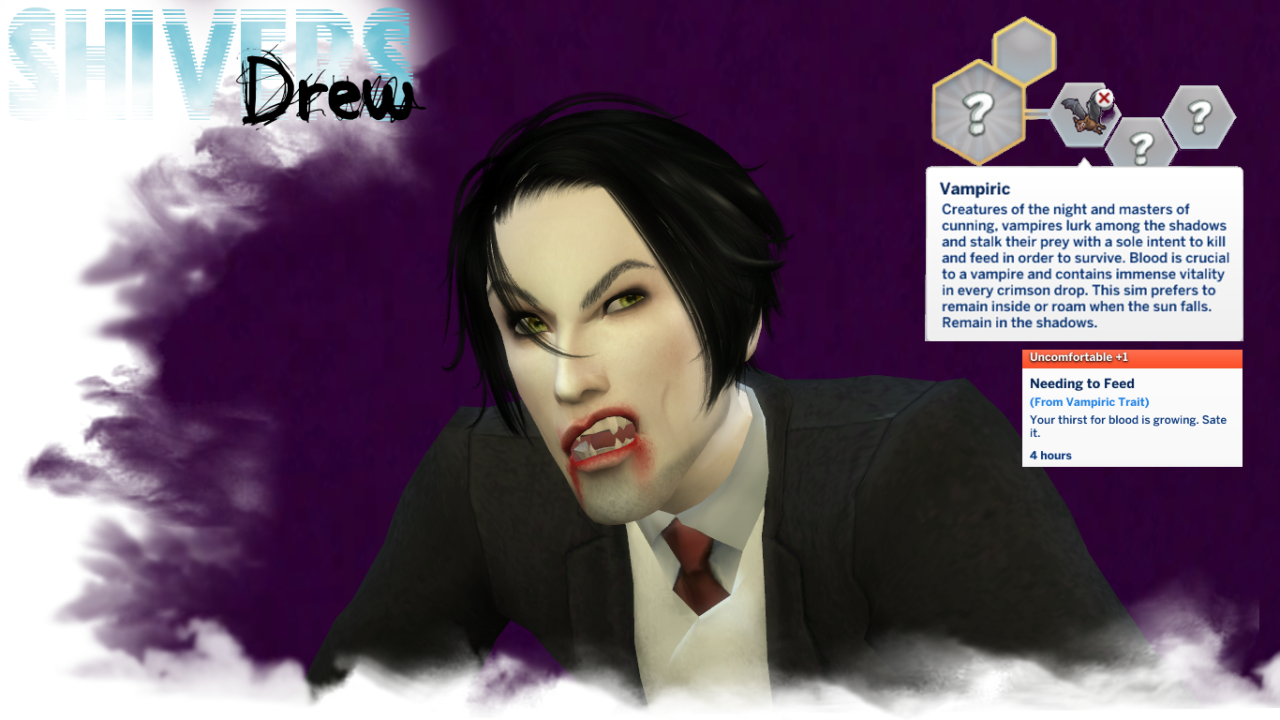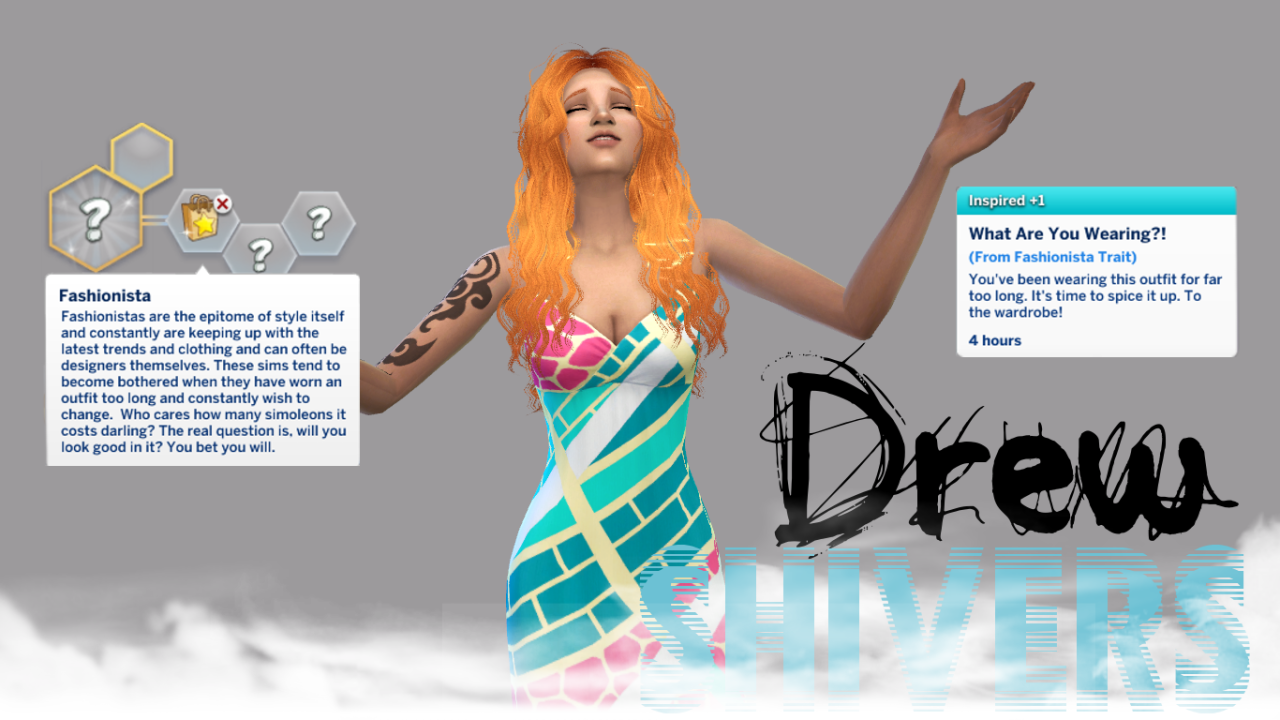 ❗ Please note that installing 3rd party content may cause problems with your game. It is a good idea to properly research the use of mods and custom content before putting them into your game.

❗ While EA unofficially supports the modding community, they will not be held liable should any 3rd party content damage your PC or game. 

❗ The content in this article is for information purposes only. SimsVIP does not assume any liability should 3rd party content damage your PC or game.

❗ Always remember to remove mods and custom content before updating your game.