Emily Zeinner, formerly SimGuruPizza and a concept artist for The Sims, posted some of her work on Twitter yesterday. As a response to The Sims 4 City Living apartments live broadcast, she talked about some of the patterns she created that were shown in the video.
According to Emily, most of the paintings were inspired by Moroccan themes. Also shown in the center of the image are "Japanese-style wall scrolls" to which she stated have a lot of patterns.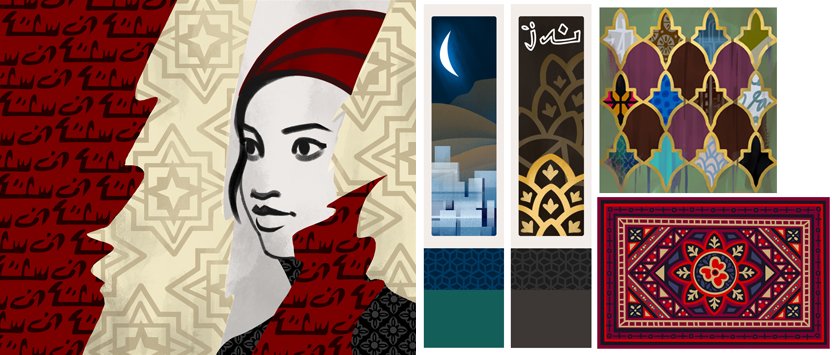 Admittedly, Emily mentioned that she had difficulty 'translating' Simlish text into Japanese and Arabic text.
https://twitter.com/EmilyZeinner/status/779476934979833856
One object that slipped unnoticed by some was the ottoman that holds records. Emily tweeted an image of the object as a top down and a front view. "Comes plain + multiple patterns!" she shared excitedly.

It's clear that there were a lot of artistic liberties with style in the upcoming expansion pack. We're getting a lot more bright colors and cultural diversity for objects and clothing. What has caught your eye so far in The Sims 4 City Living?
UPDATE
Another concept art turned into City Living content was posted by Emily. This one shows off a skirt that was originally designed for the Movie Hangout stuff pack but didn't make the cut. Instead, it was given new life in The Sims 4 City Living where it was turned into a full dress. Which version do you prefer?