After posting the article about EA's Playtesting Giveaway, fellow Simmer David Flores pointed out that one of the available games includes in the prize pot was "The Sims 4 Secret Garden". At first glance it would appear that this is an error in reference to The Sims 4 Romantic Garden Stuff, but as many others have pointed out, the list does not include any other stuff packs. (For the record, it also doesn't include City Living)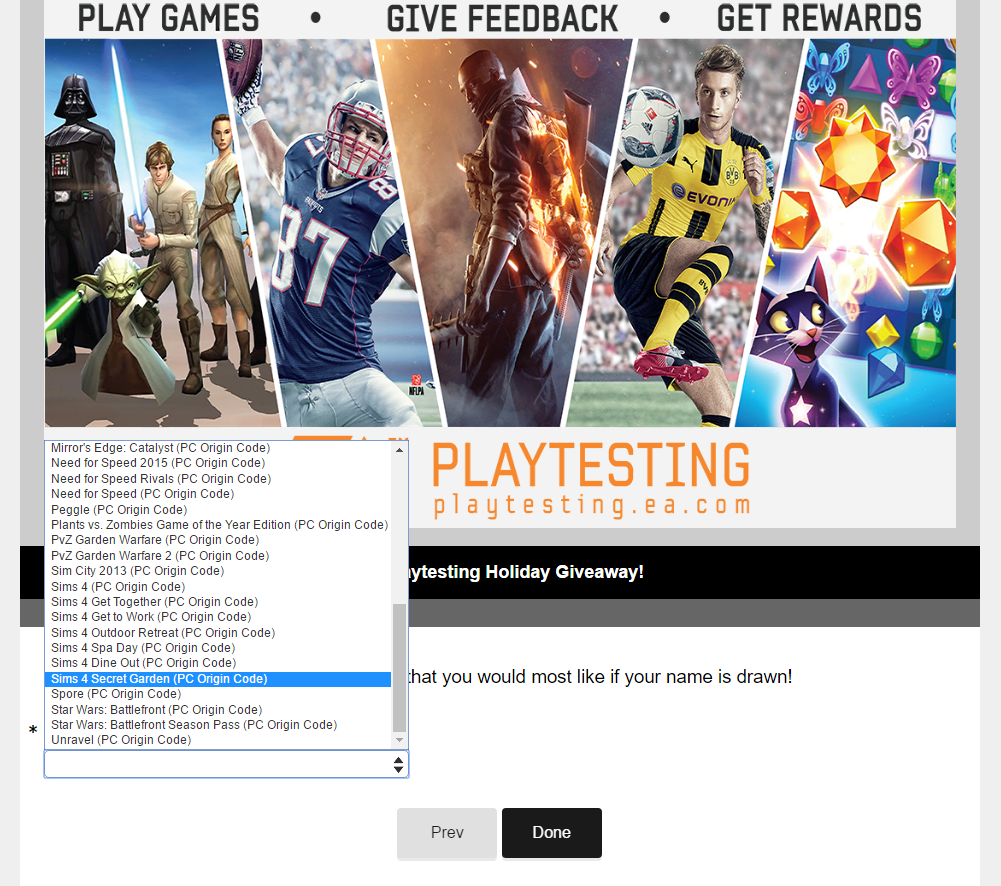 Nothing about this listing is known at this time, and it very well could be an error on their end. However, in the event that this turns out to be a real thing in the future, I figured we'd throw it out there while it's still listed in the prize pot.
As always, without official announcements by The Sims Team regarding this content, consider this to be a rumor until proven otherwise.