When it comes to the commenting community here on SimsVIP, there is no doubt switching to Disqus almost two years ago was one of the best decisions we made for our readers. The WordPress commenting system we had at one time was old, spammy, full of bugs, and did not include the added benefits of Disqus.
As of today, Disqus is no longer a free platform, and is forcing publishers to enable ads, or pay a $10/month upgrade fee that allows us to disable these ads. I wouldn't typically care about enabling the ads to offset the expense of paying for what used to be a free service, however, the ads that Disqus uses are very low quality and typical clickbait garbage.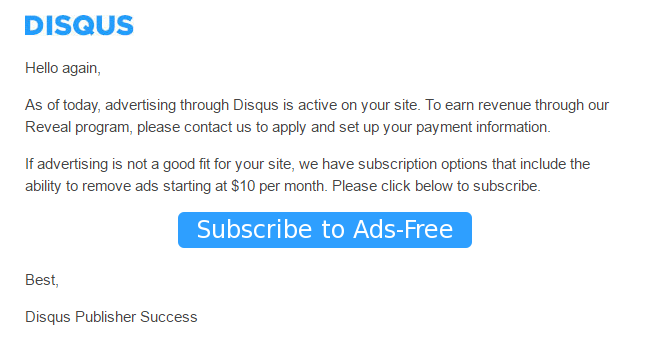 From what I understand, the ad-free "premium" account I need to upgrade to is not yet available for SimsVIP, but I have already reached out to our contacts at Disqus to inquire about the situation. I'm hoping to resolve this soon.
In the meantime, I have tweaked the ad settings so that these ads are only visible below the comments section. Until they set me up with the premium account, you will be seeing Disqus ads in the comments section on both the desktop and mobile versions of SimsVIP.com.