The Sims 4 Vampires: Transform your Sims into powerful vampires and live for eternity in an eerie new destination with The Sims™ 4 Vampires. Create a variety of vampires using all-new tools and unlock unique Powers that give your Sims supernatural abilities. Escape to Forgotten Hollow, build a lair and hang out with other immortals.

The Sims 4 Kids Room: Spark the imagination of Sims with new items to personalize kids' bedrooms in The Sims™ 4 Kids Room Stuff. Collect and trade monster cards, then bring them to life in the electronic battle station. Put on a puppet show to tell stories and entertain family and friends. Show off your kid Sims with new clothing items and hairstyles that express their style.

The Sims 4 Backyard: Give your Sims a backyard they can really enjoy with The Sims™ 4 Backyard Stuff! Add fun lawn water slides and colorful new objects to spice up the space. Slip into something a little more comfortable, and remember to keep plenty of lemonade on hand.
Box Art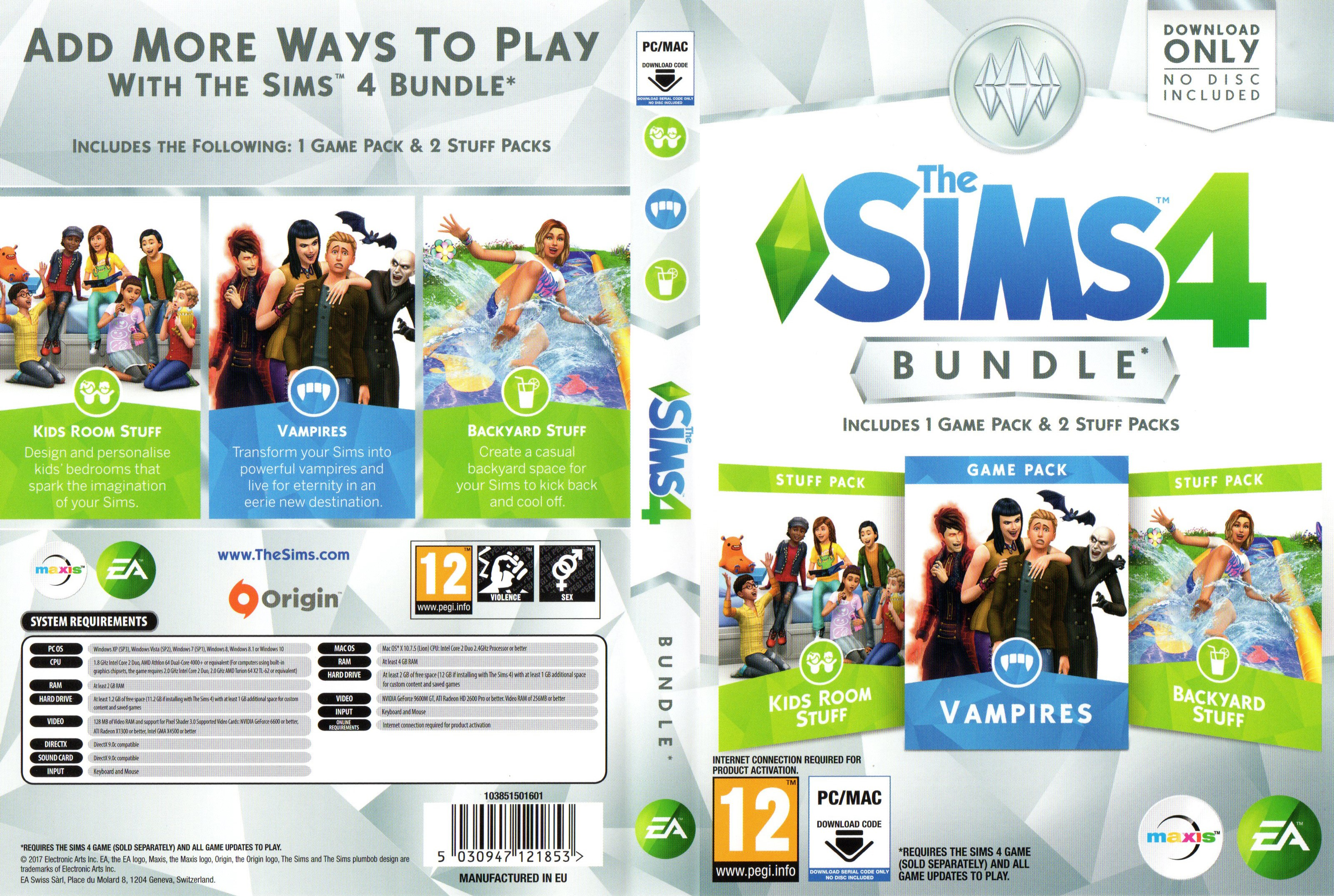 What's Included?
• The Sims 4 Vampires Game Pack*

• The Sims 4 Kids Room Stuff*

• The Sims 4 Backyard Stuff*


*Box includes a leaflet with a single code to redeem all three games. (No Disc)
Price and Purchasing Info
This bundle, along with all previous bundles, can be purchased at CD KEYS for just $22. It is not sold in retail stores in North America, and is found in limited quantities around the world. Pricing varies by country. Check local retailers for availability.