Maxis announced today that they will be seeking feedback from the community this year for different aspects of Stuff Pack Development. Today marks the first round of voting, and this will continue well into the year for various other stuff pack features.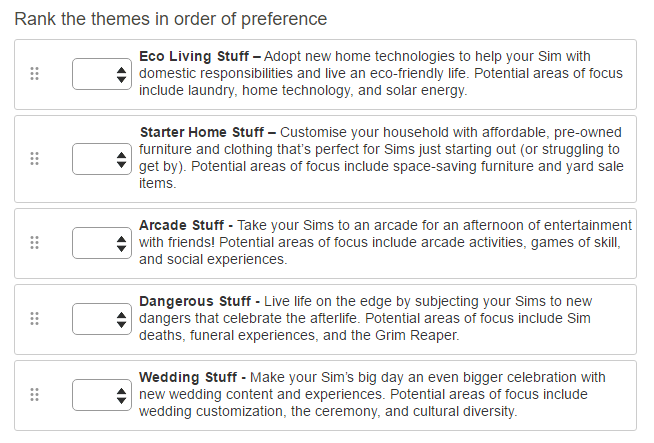 The first round of survey voting centers around picking a theme for an upcoming Sims 4 Stuff Pack. Head over to today's community blog, scroll to the bottom, and take the survey to vote for the themes you prefer in order of preference. How did you vote?
❗ Per the FAQ: This Stuff Pack will be available for purchase in the next year, when development has been completed.