An image shared on Twitter by Brazilian website Alala Sims shows a new The Sims 4 Cat & Dogs Expansion Pack new render, the one that will probably be used at the game main menu.
It is thought that the picture was taken during this week's Sims Camp over at EA headquarters in California.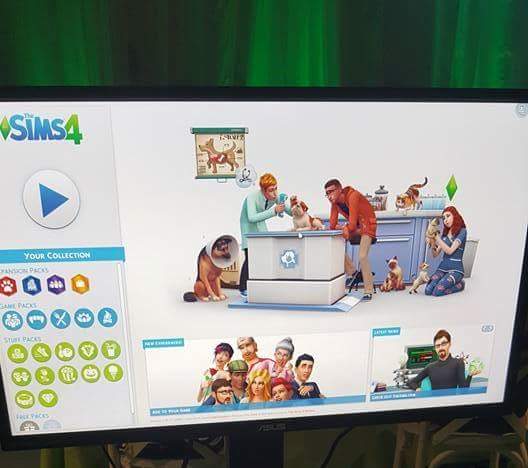 Now besides raising the rumour of a possible new Free Pack, the image may give us a look at what we'll probably going to see when we load our games after November 10th. But since we're still two months away from its release, it's safe to say there's a chance they'll decide to go with a different render.