If you're new to The Sims 4 and looking to hop into the game with Cats & Dogs, you'll be happy to know that Origin has already listed a Sims 4 Cats & Dogs Bundle for pre-order.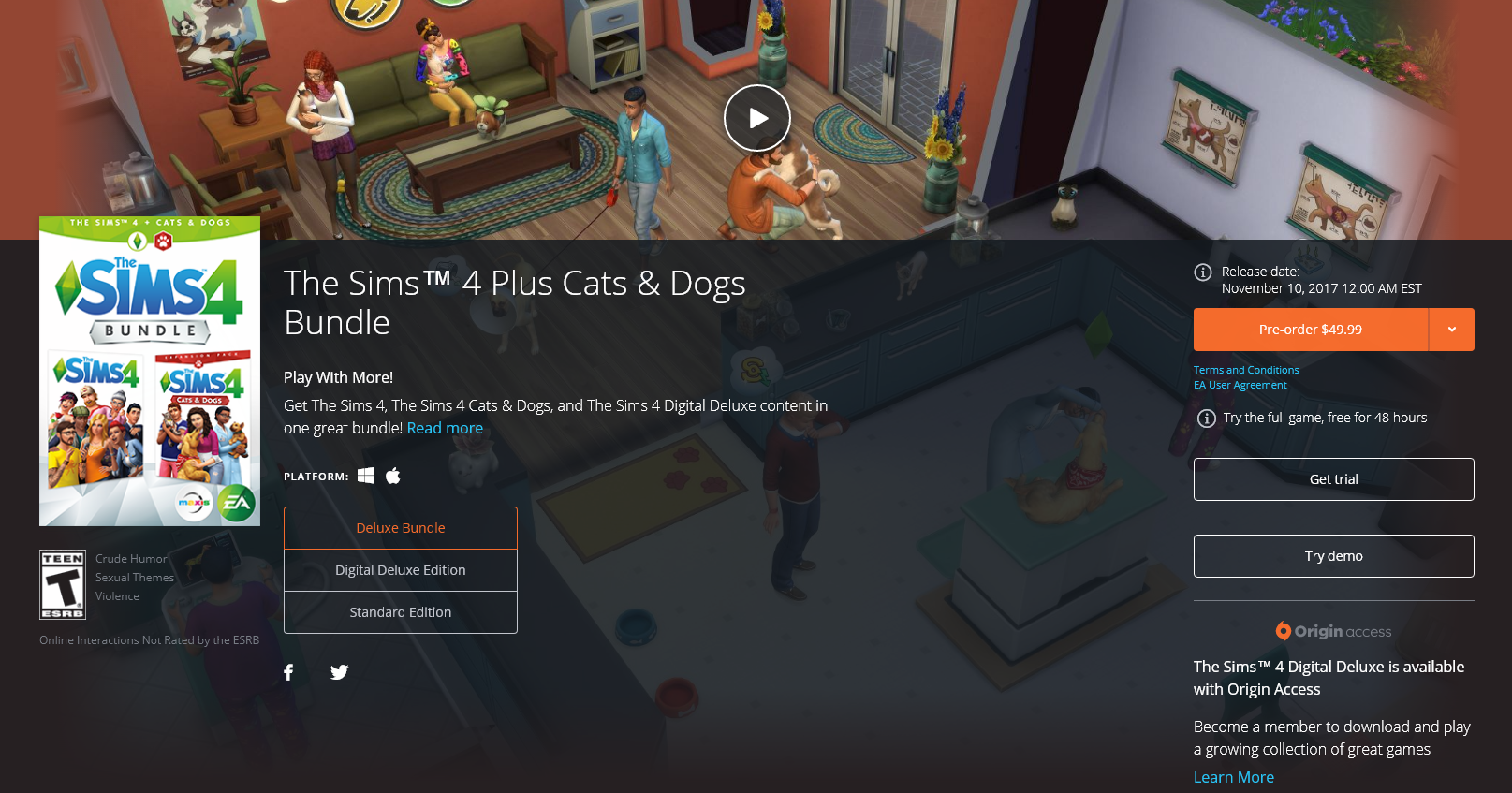 The bundle has been listed at a retail price of $49.99, which means you would technically only pay $10 for the base game, plus $40 for the Expansion. This bundle includes The Sims 4 Digital Deluxe content, and will be released on November 10th, 2017. Pre-Order here.
NOTE: The Sims 4 can be downloaded and played today with purchase. The Sims 4 Cats & Dogs is a separate download that's available starting November 10.