Whether you're doing a little last minute holiday shopping or celebrating a special event, we've put together a gift guide for those hard to shop for simmers in your life.
If you are avid readers of SimsVIP and Sims related news, there is probably nothing here you didn't know about. Regardless, this is meant as more of a goofy post. This is my take on the gift guide lists that are popular this time of year. I did have a lot of fun putting this together so I hope you enjoy!
Gifts for the Animal Loving Simmer
Cats & Dogs Expansion Pack, $40 (Amazon) – (Origin)
The newest Sims 4 release, Cats & Dogs reinvents the Sims 4 game play by introducing cats and dogs. This expansion is perfect for the CAS loving simmer since it adds a Create-a-Pet feature with over 170 different breeds and extensive customization tools. The new build/buy items and world map have a Nautical theme. If they have been waiting for an idyllic world that captures the essence of New England Coastal style then look no further.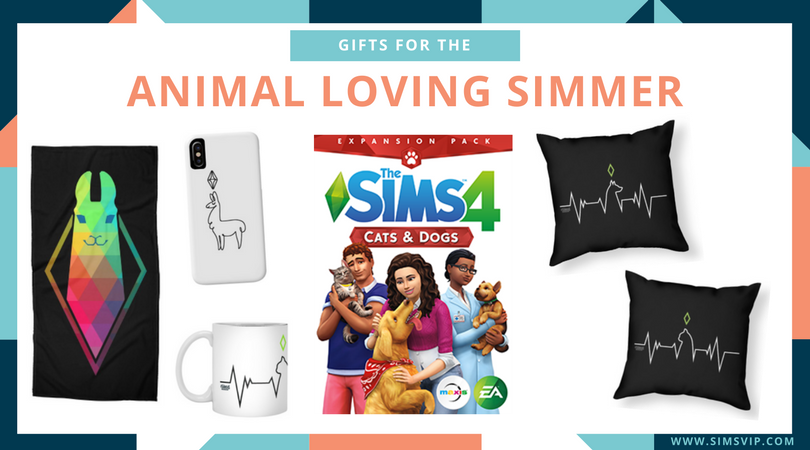 Gifts for the Active Simmer
Fitness Stuff Pack, $10 (Amazon) – (Origin)
Enhance your gym builds with new fitness equipment, including the all new climbing wall. This pack is also great for the Simmer that would like more modern build/buy items. The sleek new bathroom items and asymmetric furniture have a lot of versatility.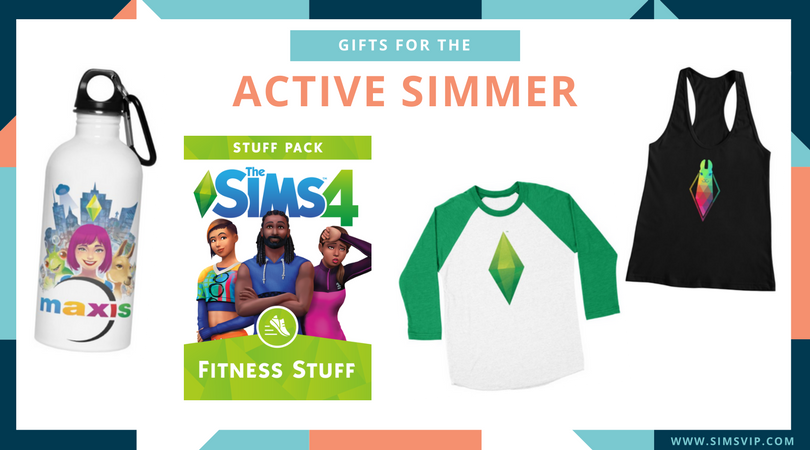 Gifts for the Foodie Simmer
Dine Out Game Pack, $20 (Amazon) – (Origin)
This game pack added the restaurant venue, unique recipes and new kitchen equipment. The variety of new wall decor, flooring, lighting and plants are a builder's dream.
Cool Kitchen Stuff Pack, $10 (Amazon) – (Origin)
If the simmer on your wish list would like some sleek kitchen appliances and modern counters this is a great pack. Also, ice cream!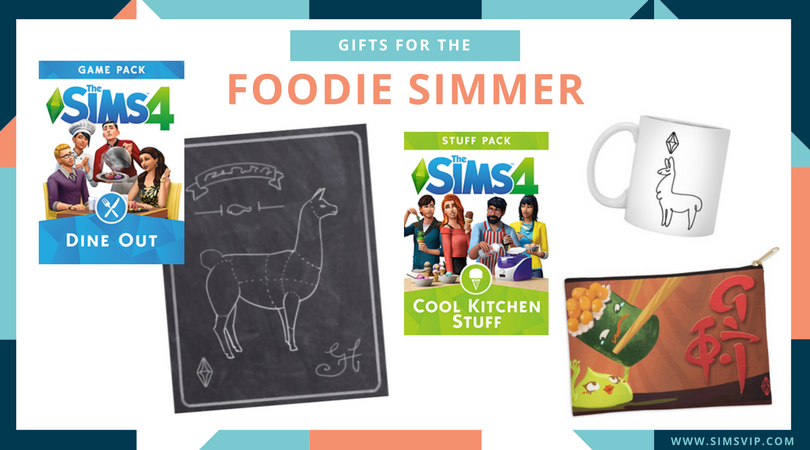 Gifts for the Adventurous Simmer
Outdoor Retreat Game Pack, $20 (Amazon) – (Origin)
New collectibles, new skills, a new vacation world! Perfect for anyone who wants to explore the great outdoors and camp under the stars from the comfort of their computer screen.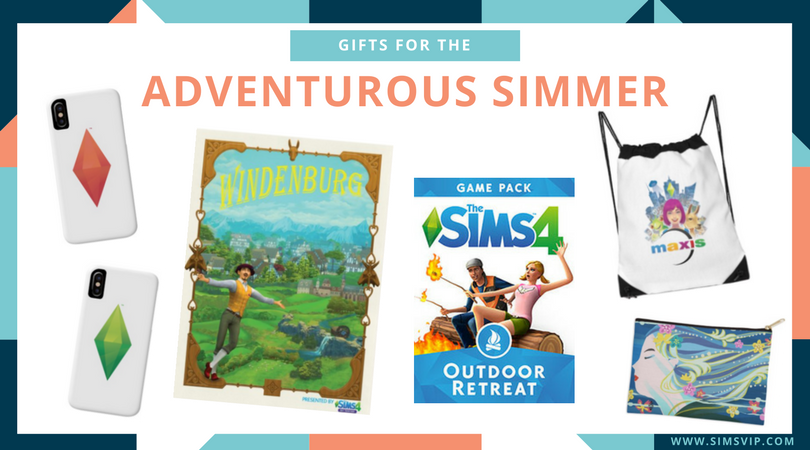 Gifts for the Domestic Simmer
Parenthood Game Pack, $20 (Amazon) – (Origin)
Does the Simmer on your shopping list love legacy challenges and watching their sims start families. Parenthood is a much needed addition to the game. It adds new interactions and the ability to parent your child sims. And for builders finally adds a fridge that is wider and sits flush with the counters.
Toddler Stuff Pack, $10 (Amazon) – (Origin)
This stuff pack introduces the ability for toddlers to have play dates and includes new pint sized play equipment. Primarily this pack is best for CAS since it add several new outfits and hair styles for the Sim toddlers.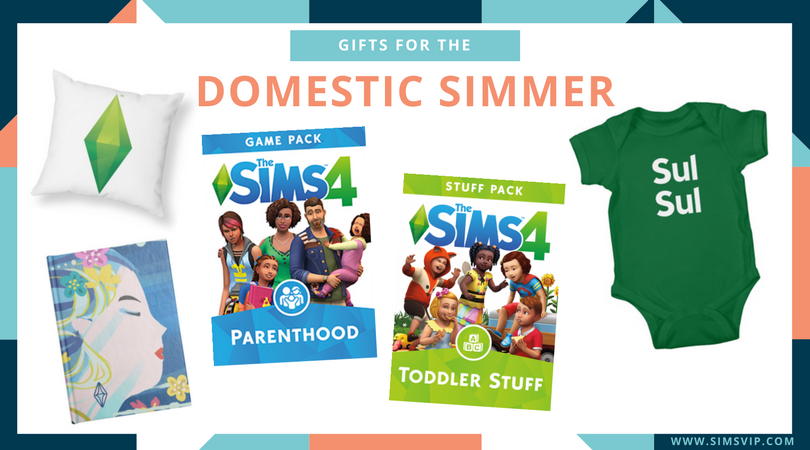 Gifts for the Movie Loving Simmer
Movie Hangout Stuff Pack, $10 (Amazon) – (Origin)
Movie Hangout comes with some sweet new electronics for cinephile sims. It also adds new outfits and decor in a bohemian style that is sure to please the simmer wanting more color in their builds.