With Snowflake Day around the corner, every household is busy making last-minute decorations, such as putting up wreaths or plopping down gift boxes. But for those who wish to spend a cold and snowy Snowflake Day, you are in bad luck, again. Officials from the SimNation Weather Service point out that snowfall is very unlikely since the Global Climate Anomaly is still active.
First observed in late 2014, the Global Climate Anomaly is a phenomenon which weather stays the same all year round. Essentially, every day is a clear and sunny day. And although light clouds can be seen in the sky, water vapor does not seem to accumulate to produce rain. As of now, scientists are not able to understand how and why this phenomenon presents itself, nor do they have a lead to correct it.
"At first we thought it only happens to SimNation," says Xander Higgins, spokesman of the SWS. "It was until the E&A explorers reached Windenburg did we realize that the scale is at a global level."
Winter Apparels "Piling Up" 
Textile industry also expresses its concerns: shop owners worry that the ever-growing stockpiles of winter garments aren't going anywhere.
"Ain't nobody's gonna wear a jumper in this kind of warm weather," says Naomi Foye, the owner of JF&S Clothiers in Magnolia Promenade. "I don't understand why suppliers still make winter apparels, they must all be dazed from using those bubble blowers."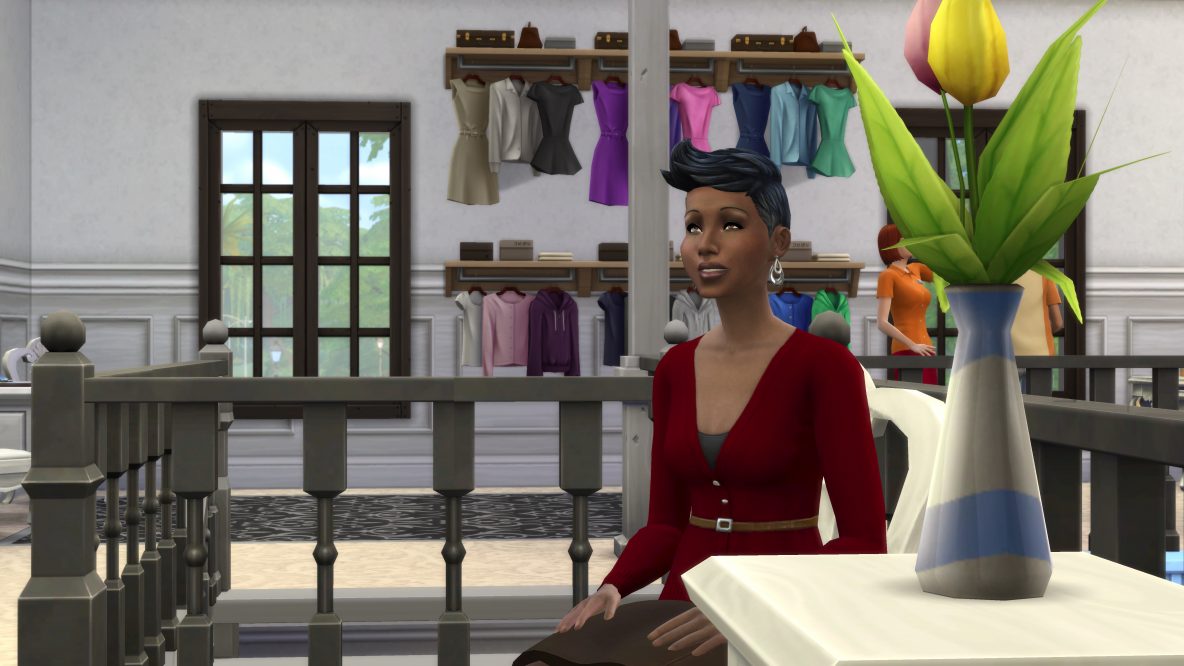 However, sales record shows that a few customers still bought winter garments despite the non-existent cold atmosphere. The SMT managed to talk to several shoppers and found out that they yearned for the return of winter. Some sims buy winter clothes just to keep the Snowflake Day spirit alive. "Obviously we know that buying winter clothes won't bring back winter," a shopper says. "But one can only hope, am I right?"
For astronomers, the anomaly created the perfect condition for galactic observations. "I made quite some discoveries since 2015," says Andre DaSilva, an employee of the FutureSim Labs. "I'm making the most out of this condition, and I'm never a fan of winter anyway."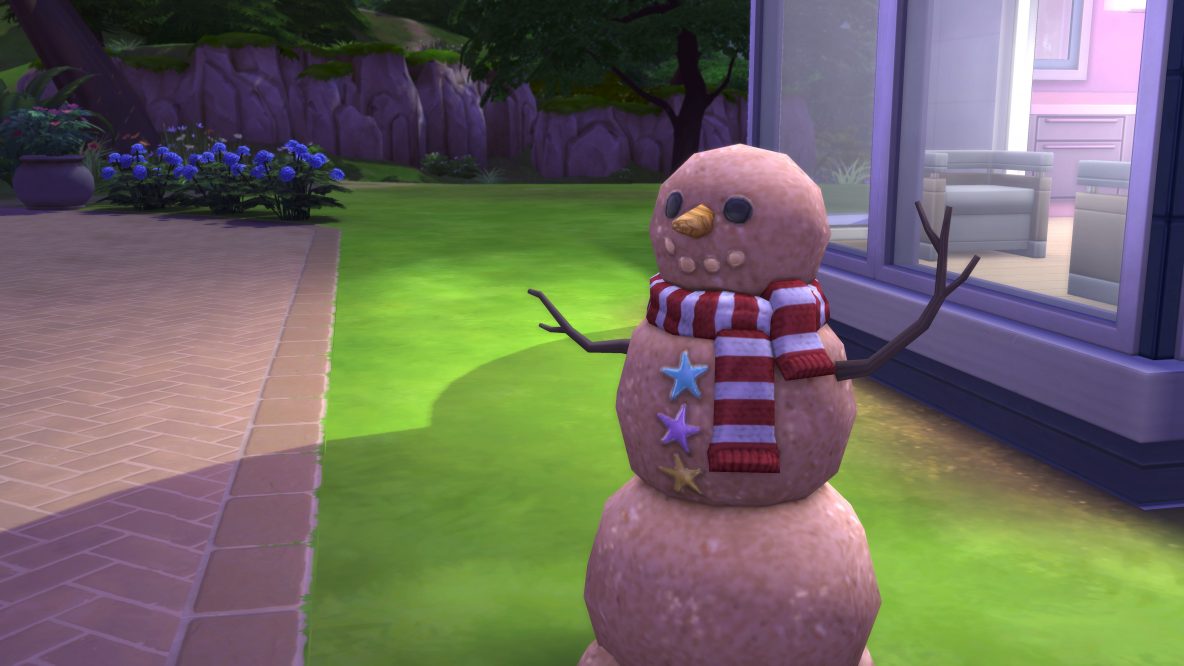 But most sims just try their best to keep the Snowflake Day vibe going. Willow Creek resident Alice Spencer-Kim says that her family still puts up holiday décor as usual "but sorely miss building snowmen, snowball fights with my child and other winter activities."
Last week, meteorologists around the globe convened a meeting trying to address this pressing issue. Throughout the convention, one thing is for sure: if the Global Climate Anomaly continues, their careers will soon become useless.