❗ UPDATE: The Sims team has also launched Sims Mobile Rewards

DOWNLOAD: GlassPlumbob has liberated the object and is now available for you to download from Sims 4 Studio.
There's a new "free pack" icon available on The Sims 4's Main Menu. This button was added after today's Sims 4 Patch, and allows you to redeem a free Family Portrait item.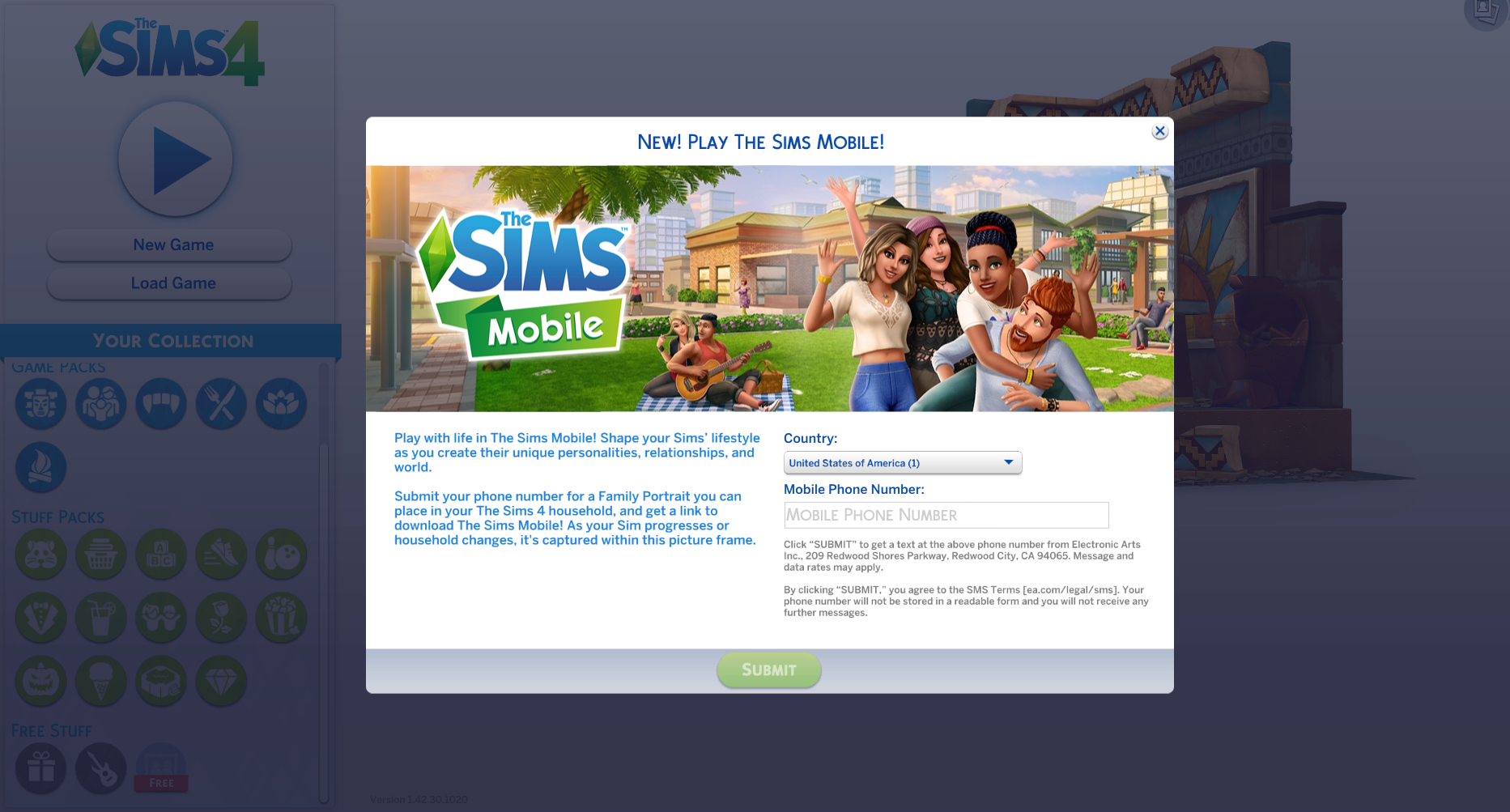 Click the icon on the lower left hand side of the main menu, and enter your phone number to receive a link to redeem the item. The link you receive via text expires after 14 days, and when clicked, will open The Sims Mobile. You must open The Sims Mobile and sign in with your Sims 4/Origin account email to redeem the item. Once you complete this step, restart The Sims 4 and the main menu will notify you that the item is redeemed.
❗ If you are having issues redeeming the item, be sure you are logged into The Sims Mobile with your Origin/The Sims 4 account email. Once you redeem via the link and open The Sims Mobile, restart The Sims 4 to redeem the portrait.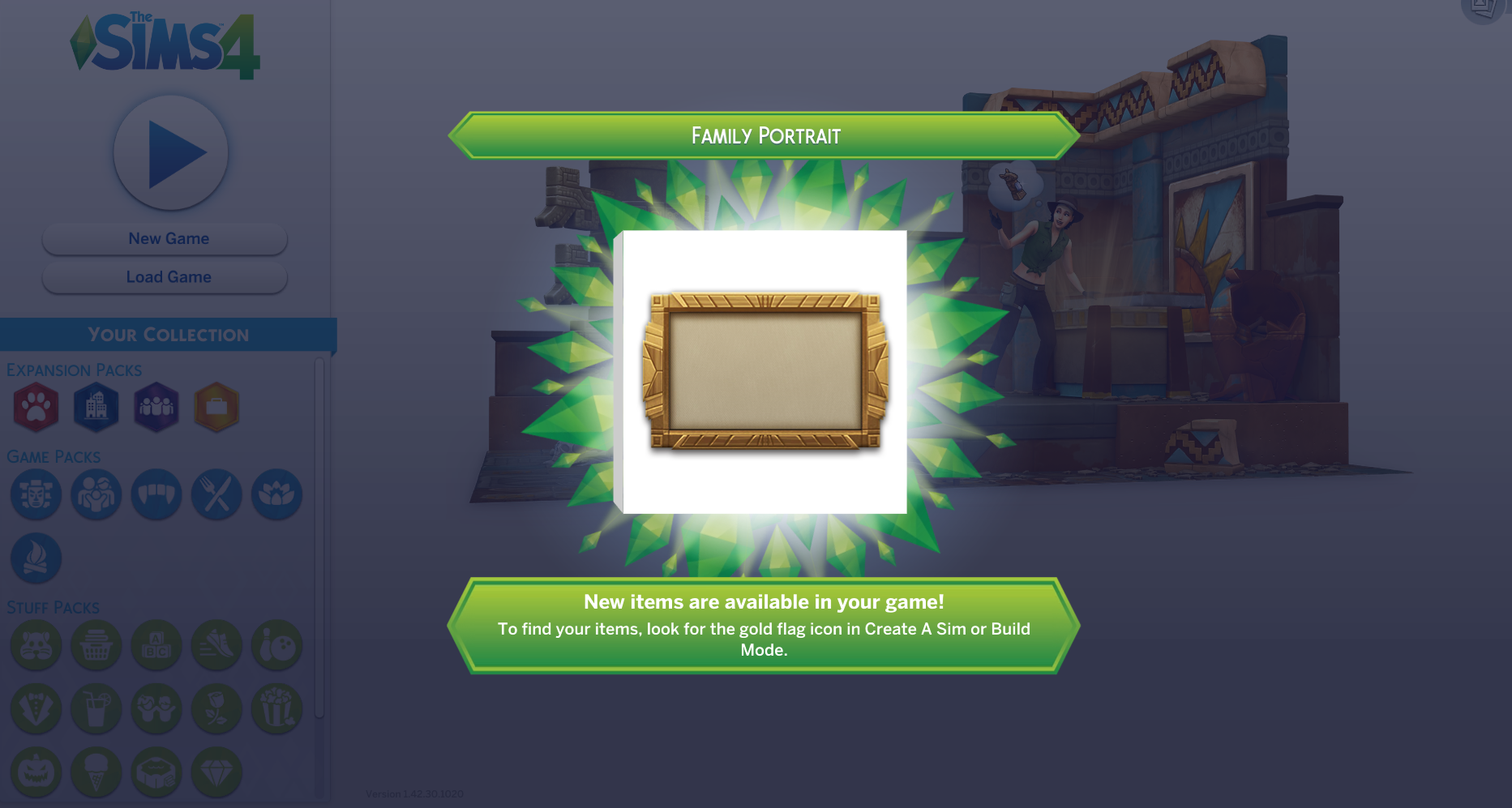 The item can be found in buy mode, and when placed, automatically generates a family portrait of the current household. The following interactions are available:
• Appreciate Portrait

• Change Portrait Outfit

• Enable Emotional Aura

• Lock Portrait

• Randomize Pose