If you're a player of The Sims Mobile and want to add some new content to your game, EA has just launched a special Sims 4 – Sims Mobile promotion that allows you to redeem extra content for both games. You must play both games to receive all content.
❗ Information on this promotion can be found here. The PC reward was released a few days in advance, so if you've already submitted your phone number, you will have to do it again to redeem the Sims Mobile content. FAQ here. 
To redeem the content for The Sims Mobile and The Sims 4, you must own The Sims 4 Base Game. At the main menu of The Sims 4, EA requests your phone number to send you a special link to download/open The Sims Mobile.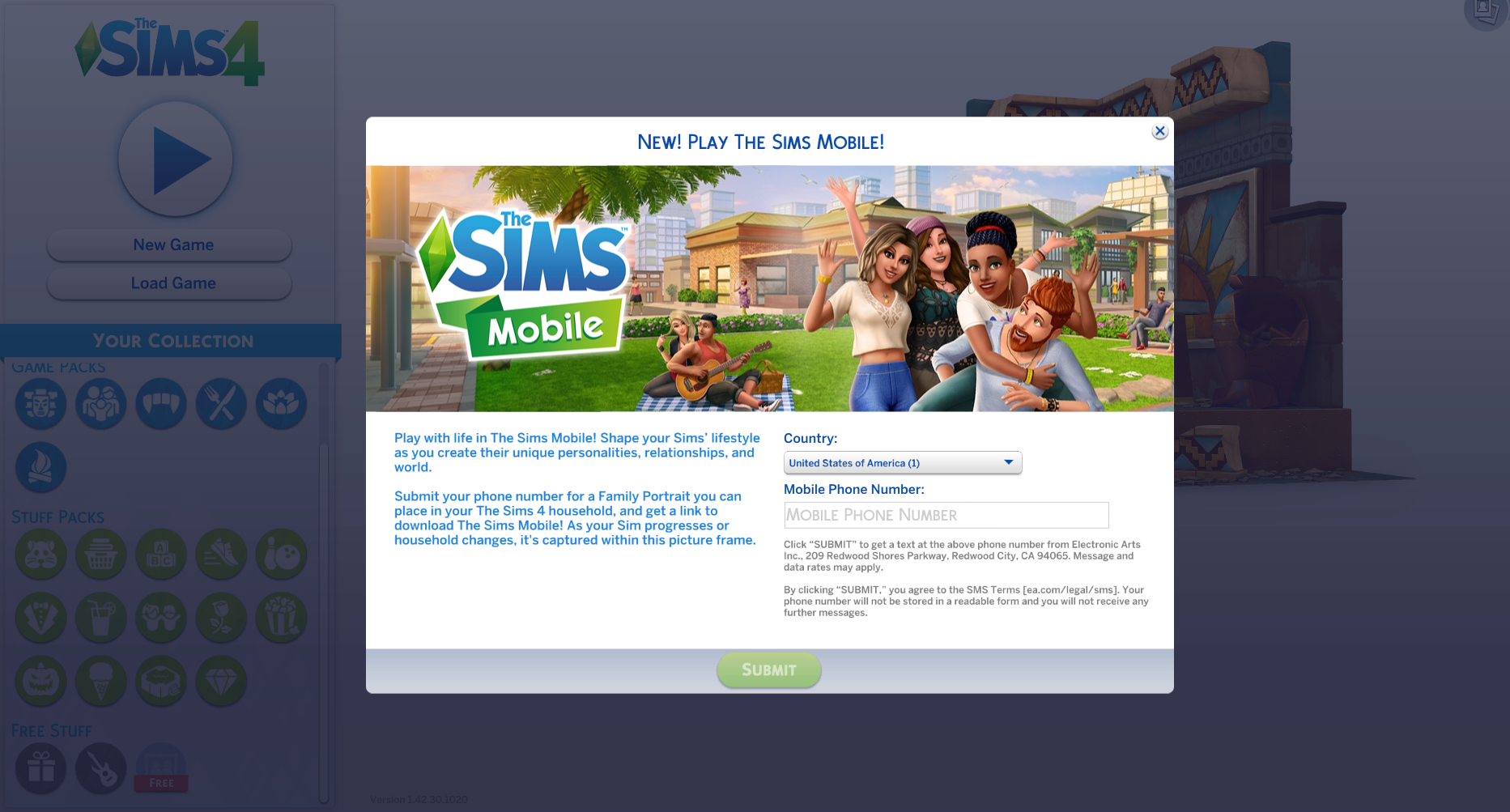 Once you have clicked the link and opened The Sims Mobile, you will redeem the Family Portrait object for The Sims 4, and you can then redeem the special "Bear Costume" and "Bob Pancakes Robe" for The Sims Mobile. Click your message box in The Sims Mobile, and select the "Check and Earn Rewards" button that appears.
❗ Make sure you are logged into your Origin account to redeem the content.