Entry period has ended! Check back on May 3rd for the winners!
In this giveaway, we're giving away *SIXTEEN* pieces of official Sims Swag! To participate in the giveaway, leave a comment below telling us how long you've been playing The Sims, and what your first game and "Sims" experience was like!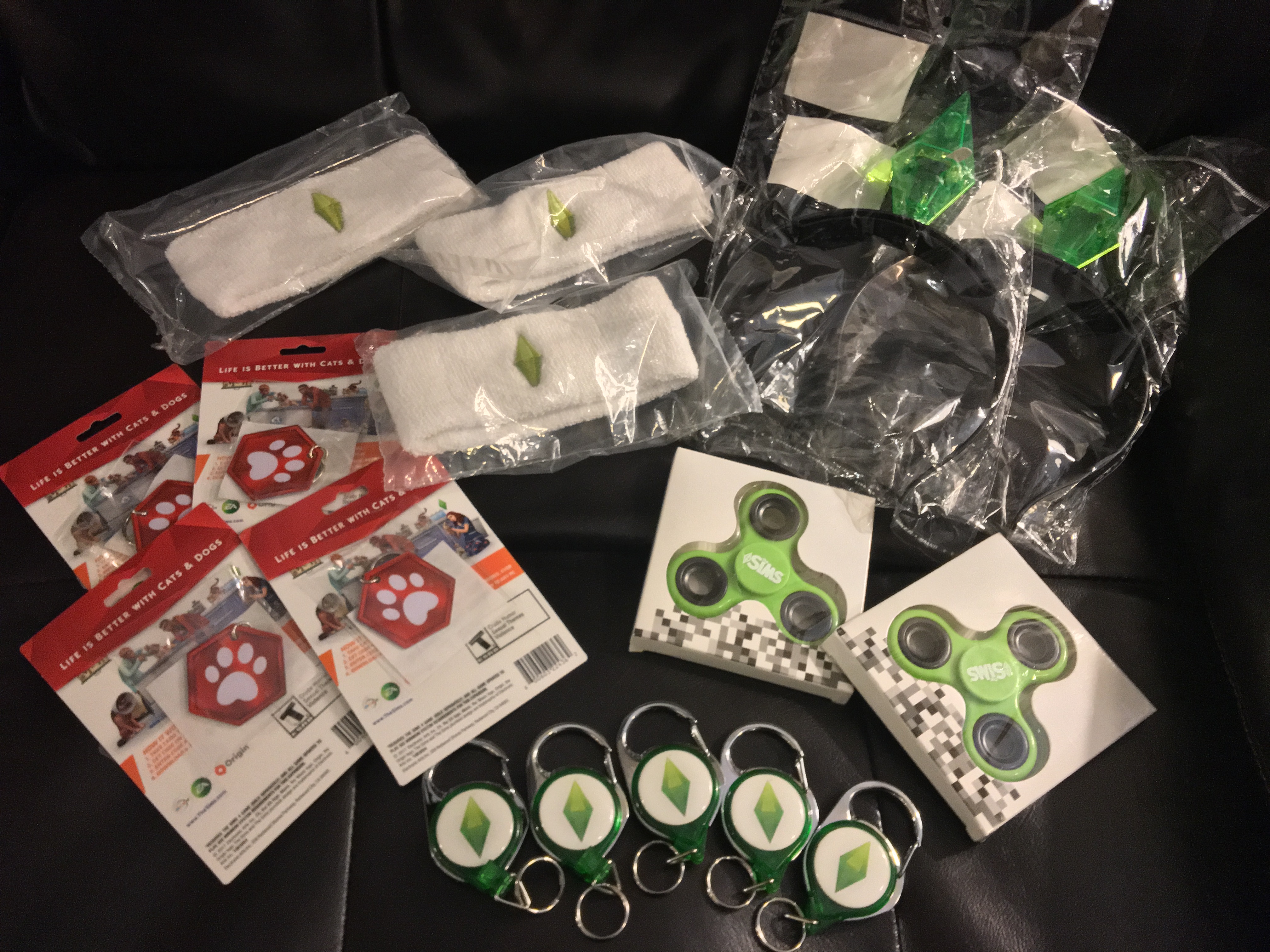 Items up for grabs: (3) Sims 4 Fitness Stuff Headbands, (2) Fidget Spinners, (2) Light-up Plumbob Headbands, (5) Sims 4 Key chains, (4) Sims 4 Cats & Dogs Best Buy Dog Tags. 

There will be 16 winners total.
You have until April 25th to enter this giveaway, only one entry per person, and the giveaway is open to everyone worldwide. (PS: be sure to check out Giveaway Part 1)