❗ Swedish retailer discshop.se has also listed The Sims 4 Seasons on their site with a June 22nd release date. Keep in mind the box art is fan made and not official.
GameFAQs.com, a sister site of Gamespot.com, has listed "The Sims 4 Seasons" as a new PC/Mac game coming to The Sims 4 on June 22nd! With expansion packs being larger DLC releases for The Sims, it is likely that GameFAQs/Gamespot have already received an early press release with information on the announcement.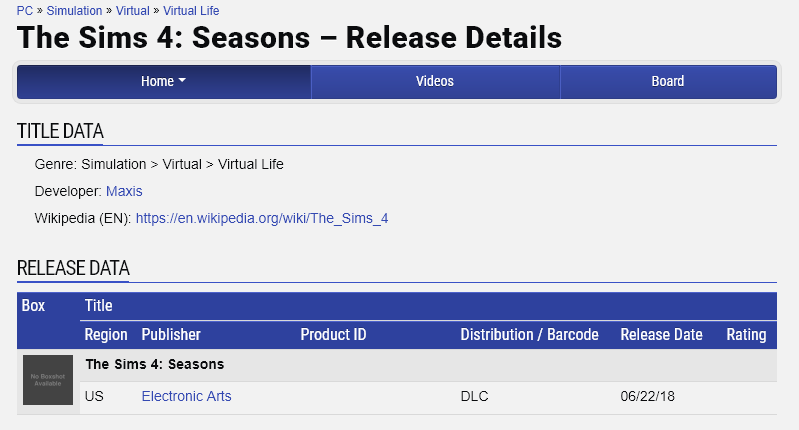 We are only hours away from an announcement, so until we find out what EA will announce today, file this into the rumor bin. We will find out soon enough if this holds true!