The Sims team teamed up with Google Expeditions to bring the world a tour of Maxis and give us an idea of how day to day development works on The Sims. During the "Designing for The Sims" chapter on Prototyping, Maxis included a prototype of The Sims 4, which is commonly referred to as "The Sims Olympus".
Turning ideas into a playable game is a big leap, and a stepping stone in the middle- a prototype- can prove invaluable. This early prototype allowed for the evaluation of a social system under consideration without requiring other game systems to be functional.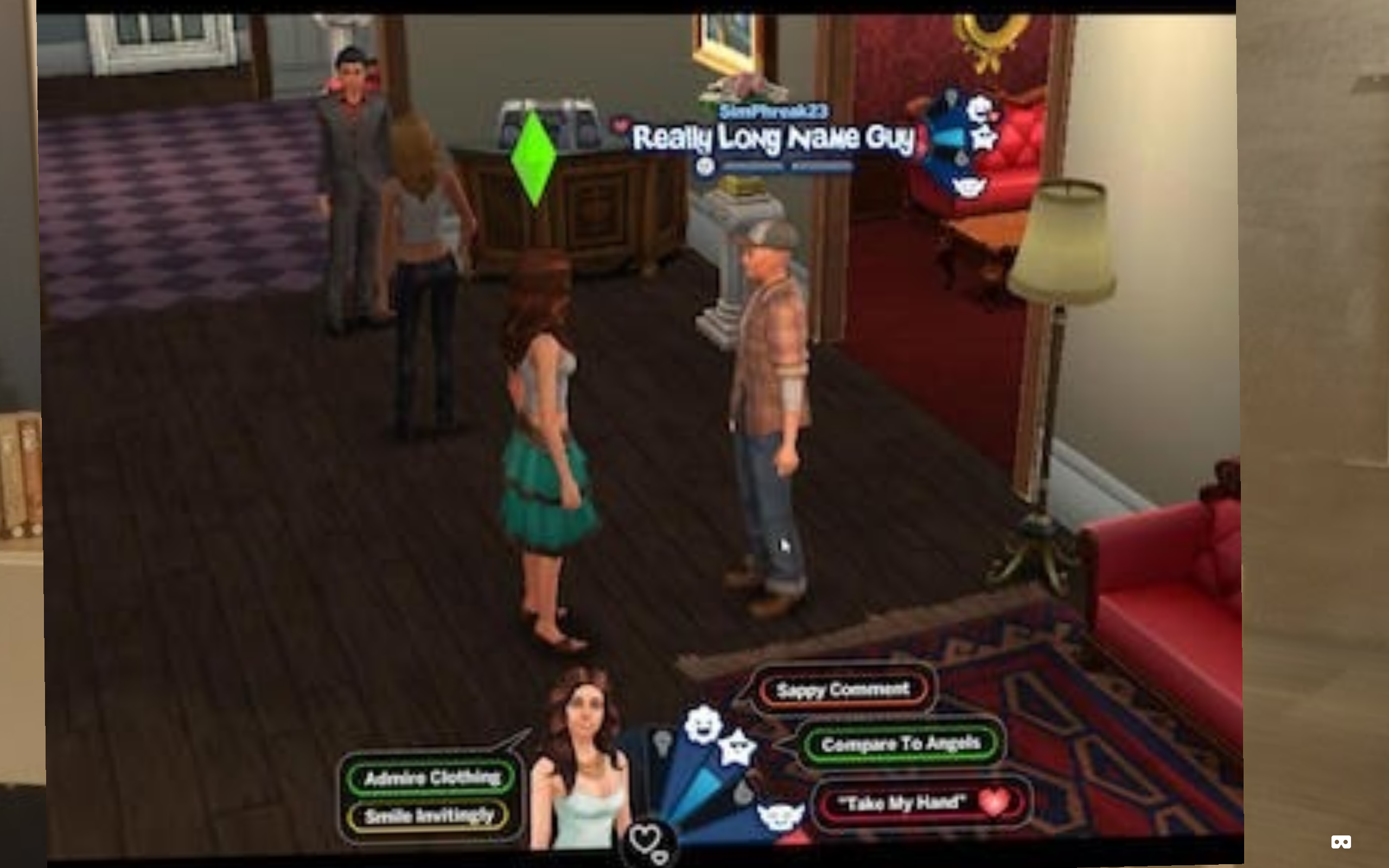 This photograph confirms that the early leaks we received were in fact part of The Sims 4 in the early stages of development. For more information on Olympus and what it means for the game, check out this article by Twisted Mexi.