One of the most exciting things for me whenever a new pack is announced is to look at all the new content we're getting and figure out how to match it with stuff we already have in The Sims 4. And once more I found myself pausing videos, exchanging screenshots with friends and tweeting excitedly about the new objects as soon as we learned more about The Sims 4 Get Famous EP.
After analyzing as much as I could of the official trailer and the videos from Sims Camp, I jumped in game and found an array of items that I will have in mind when building as soon as the new pack comes out on November 16th.
So here are a few of my ideas divided in five categories. I'd love to hear what you're willing to build with all the new Get Famous items! Make sure you leave a comment below.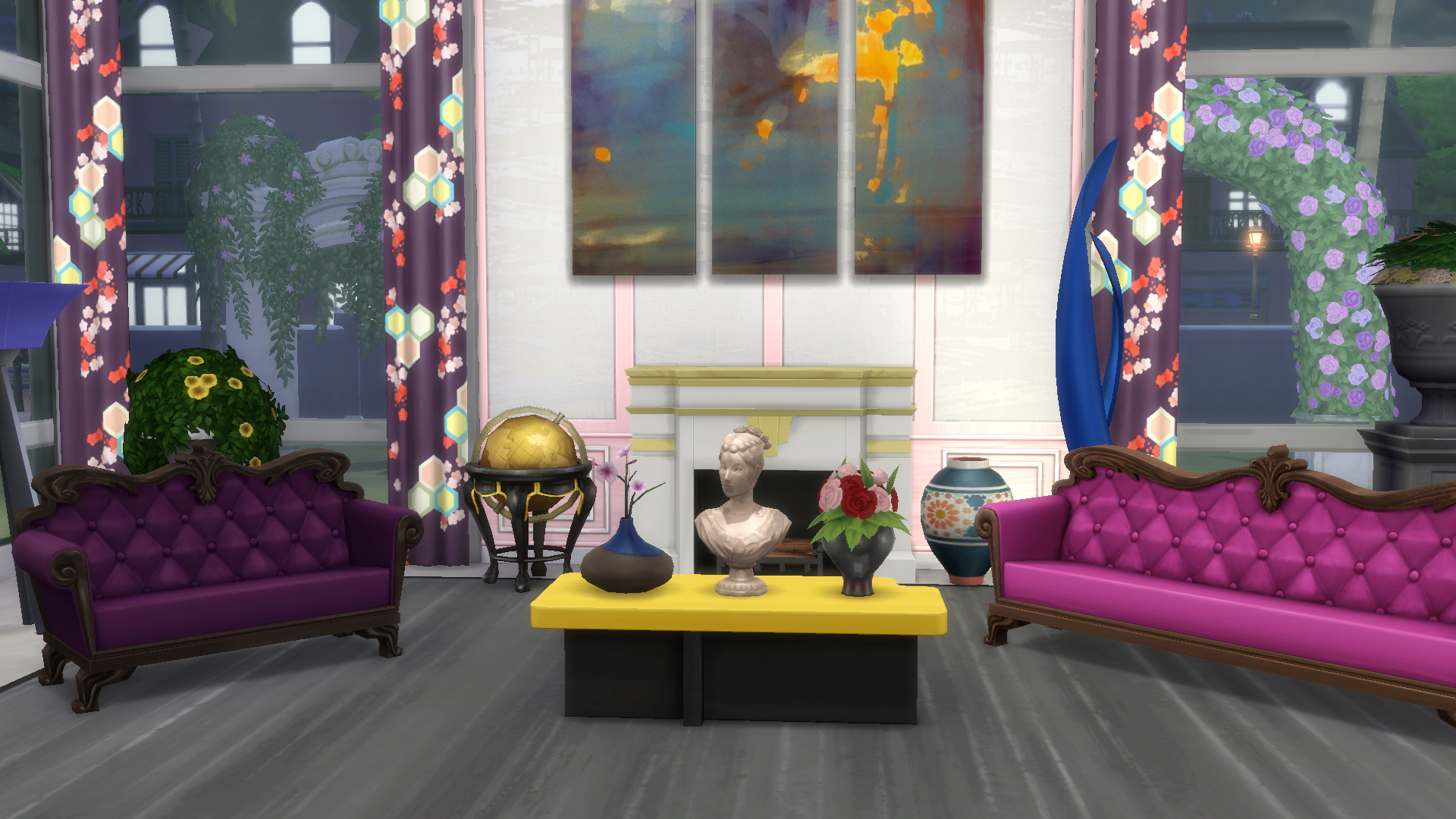 Glamorous Eclecticism
It's time to dust off all those items from Luxury Party and Vintage Glamour, since they fit perfectly with many of the new objects. Think comfort meets gold, posh meets modern, or even French belle epoque meets the East. Those new items will also match a few that come with City Living and even a handful of base game objects.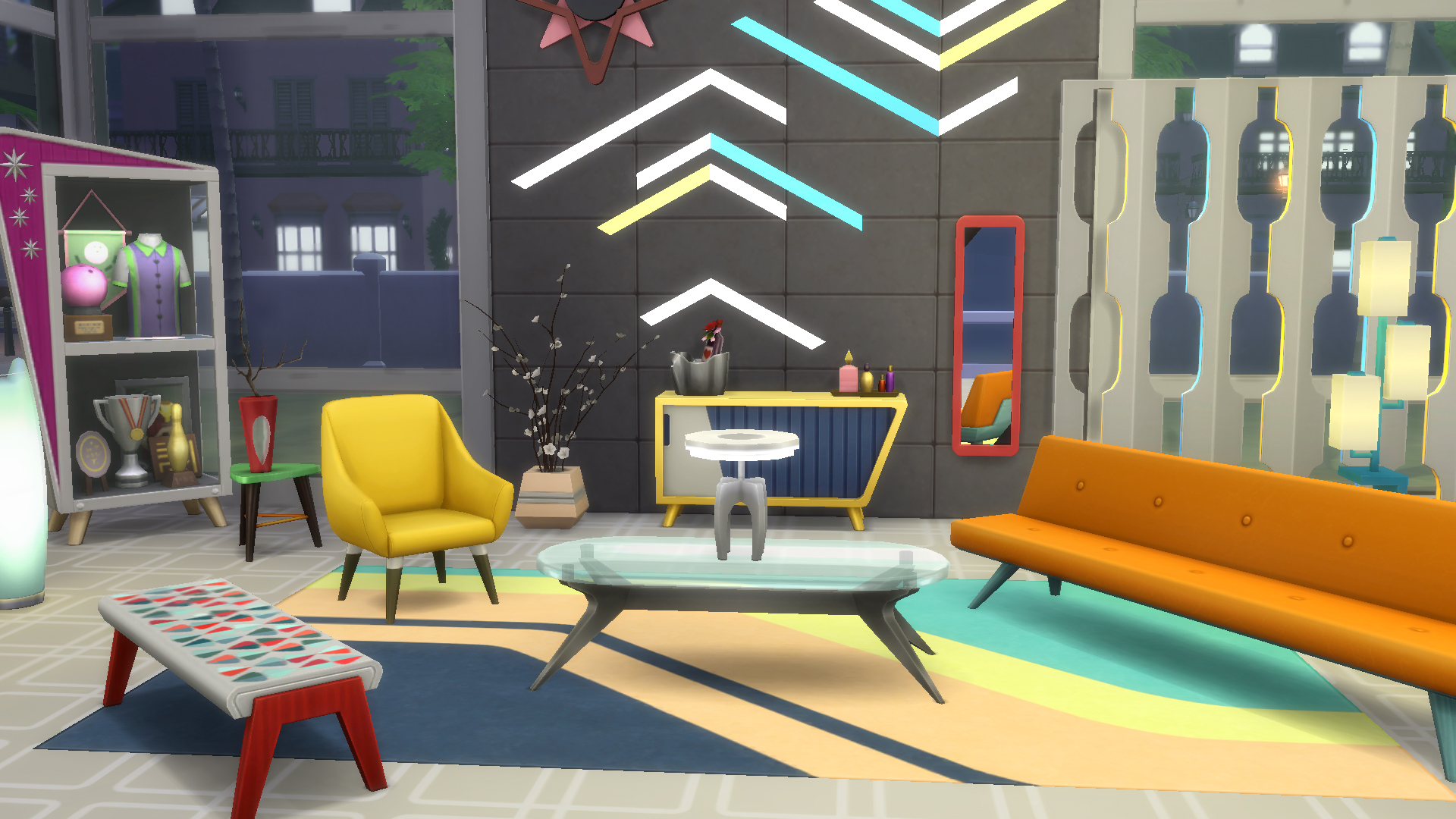 Mid-Century Modern
Del Sol Valley, the new world coming with Get Famous, is based on Los Angeles, and Southern California is home to the best examples of that styles in architecture. It's tacky, it's colorful, and always fun. When decorating, try to match industrial materials (like plastic) with designs that defy regular geometric shapes, like the ones from Bowling Night.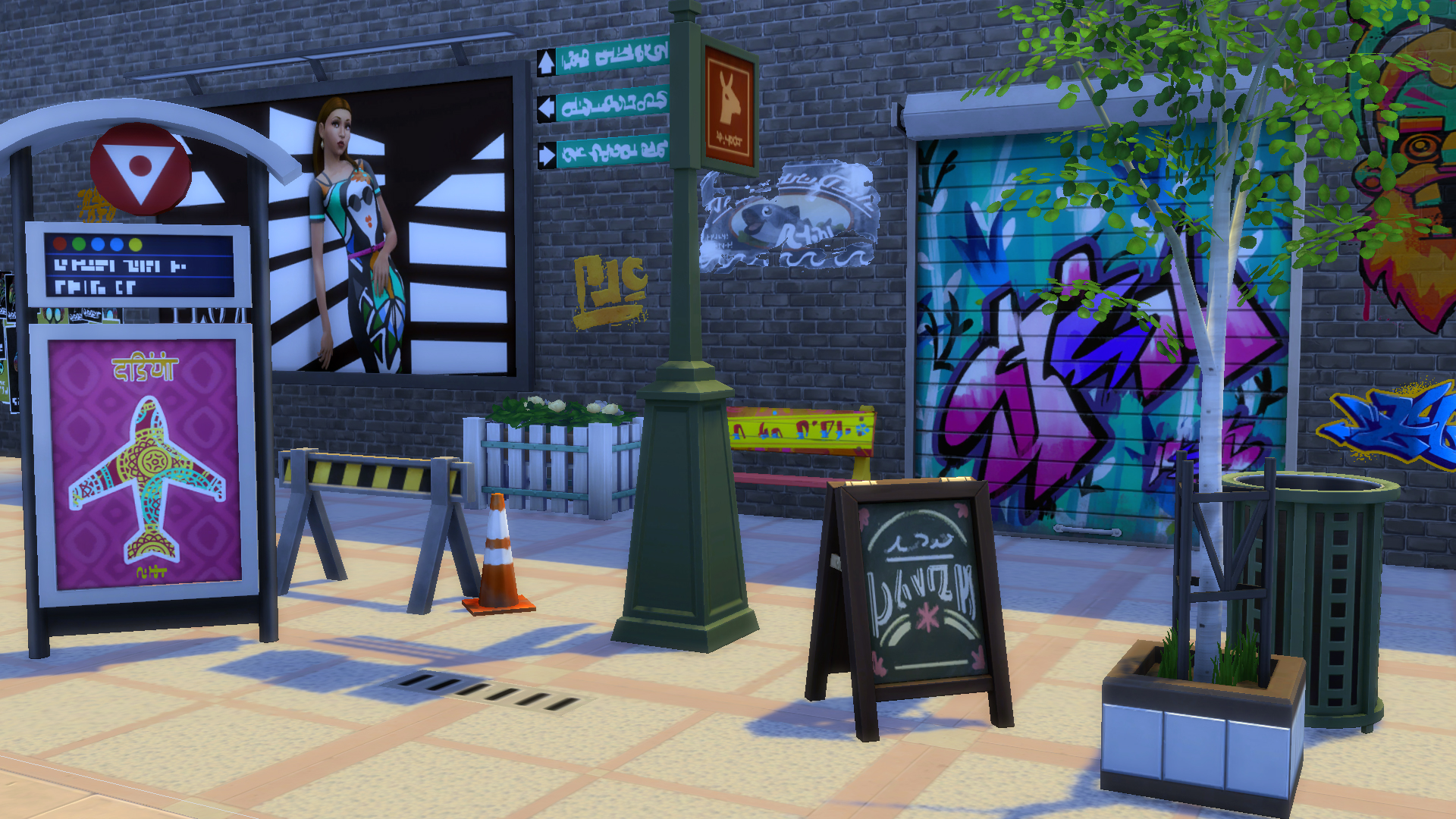 Urban Environment
Get Famous comes with many cool graffiti options such as wall art, as well as a lot of decor that can be used to create a big city effect that is not exclusive to San Myshuno. Items from Get to Work, Get Together and, of course, City Living will pair up perfectly with the new stuff.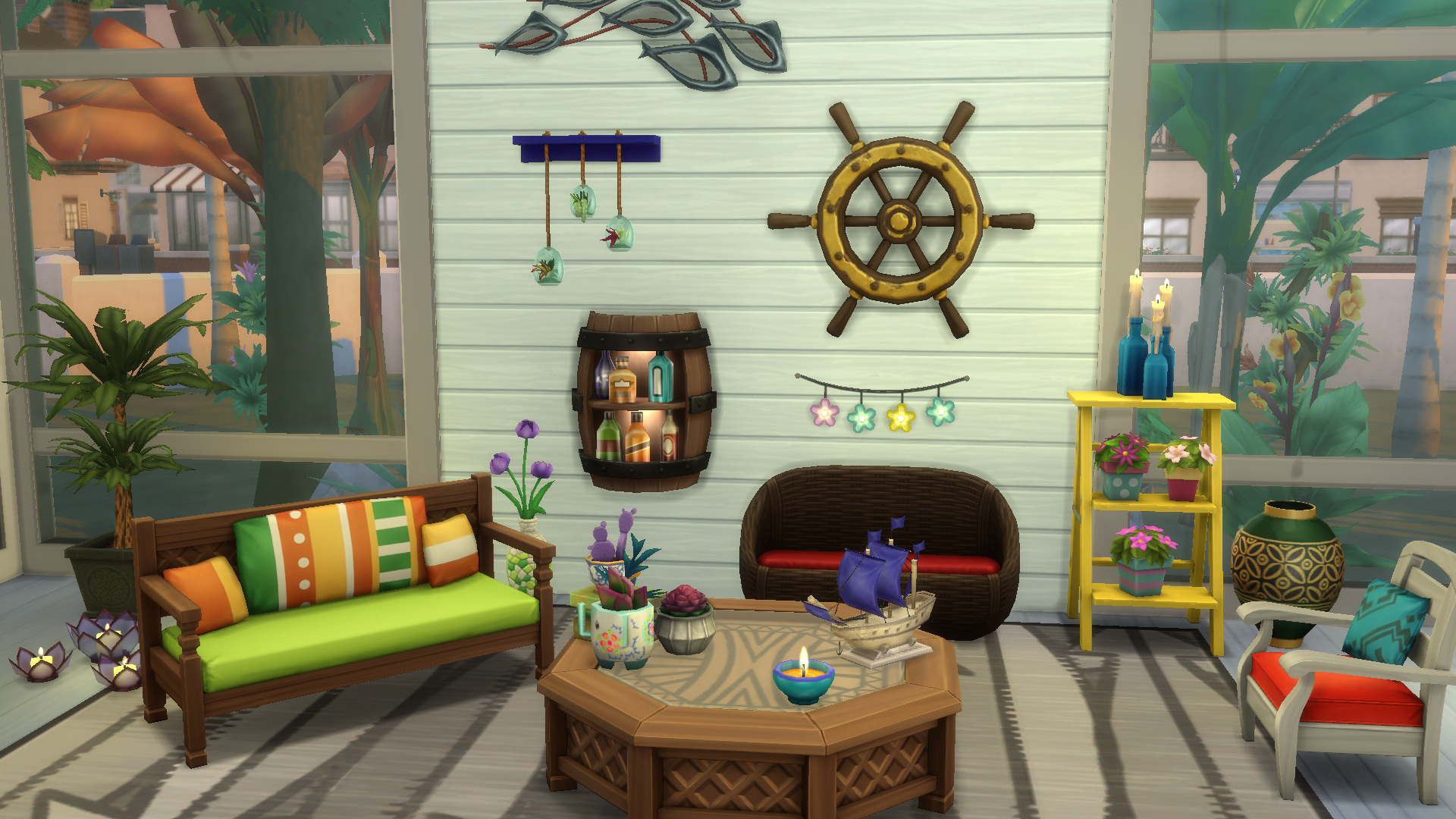 Coastal Inspiration
No, we're not getting beaches with this pack, but the map shows that Del Sol Valley is by the coast. So, to match all those palm trees that decorate the city streets, you can bring that inspiration to your homes with the maritime themes from Cats & Dogs and combine it freely with the objects from the Caribbean update we got a few months ago. Jungle Adventures and Movie Hangout, two of my favorite packs ever, will make your rooms even livelier.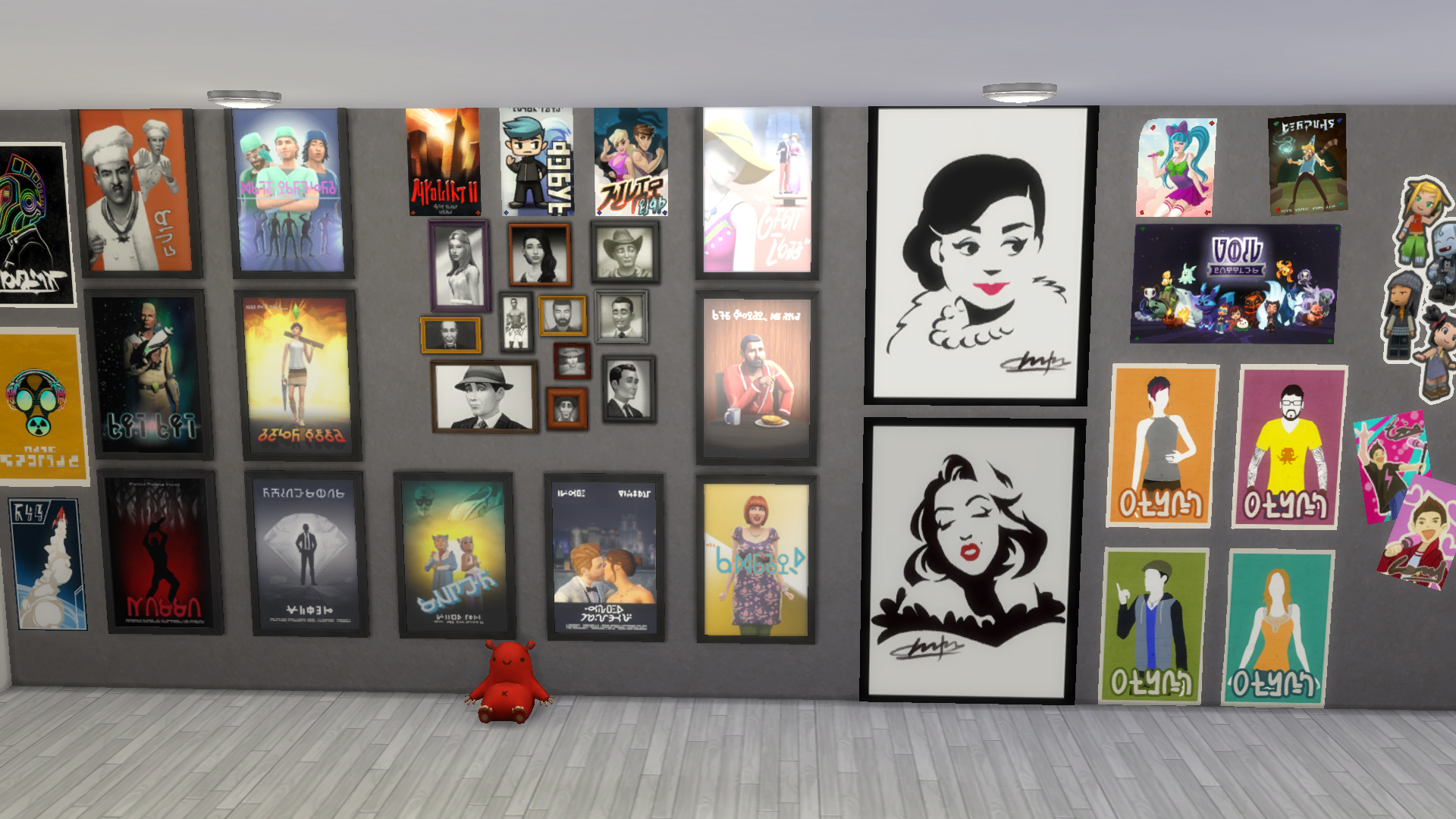 Pop Culture Everywhere
Get Famous is ultimately about pop culture and how are sims can be part of that. So whether movie posters inspire your sims to follow their dreams or having sports hero, music idol or even favorite film featured on their walls, objects from various packs will help you expand the universe where your sims live.