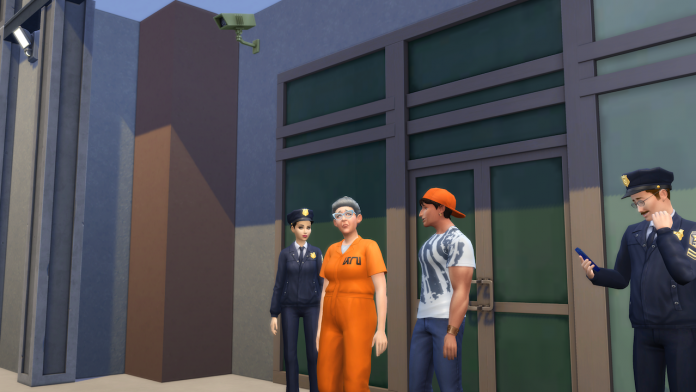 Magnolia police arrested and fined an old lady for trespassing on Fall 10. Law enforcement states that they made the arrest based on reports from a sim living in the neighborhood of Foundry Cove. The debacle was later proved to be a Spooky Day mismatch.
The arrestee is Gladys Morse, a retired public servant of the Willow Creek Town Hall. She lives on Courtyard Lane with her son, where neighbors describe her as "quirky" and "with rich personality." In addition, Bob Pancakes, who lives across the lane from the Morse's, told the SMT that she seldom refrains herself from showing affections to others, "I'm not surprised that she has done something like that (trespassing in costume)."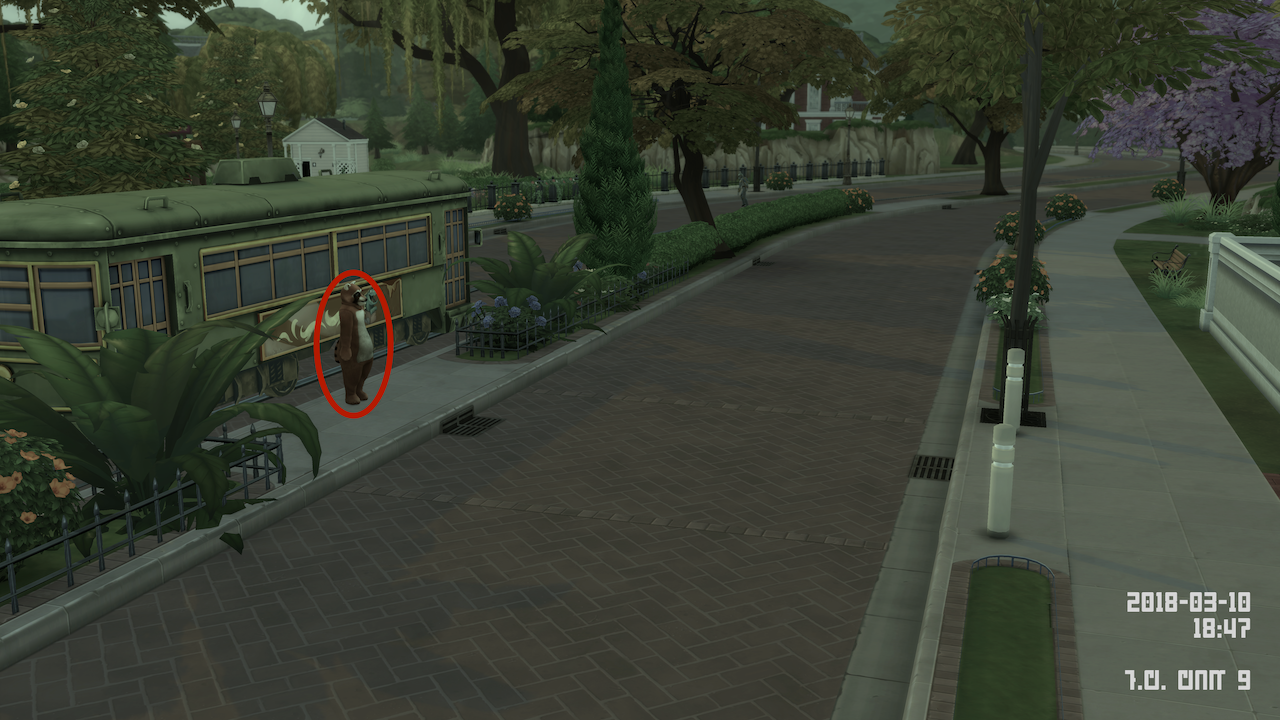 A BEAUTIFUL MISTAKE?
In the evening of Fall 10, Nad Whelan called the police when he saw a strange figure lurking around his neighbor's property. "[I] was watering my cowplant in the garden," says Whelan in the emergency call. "And I saw a… Is that a giant bear? No… wait, it's a… raccoon. Oh, no. Oh, no… Gotta get inside…" From then on, the dispatch center could only hear a hysterical scream and static noise.
Officers arrived at the property—belongs to Chuck Cenzo—minutes after Whelan's call. They immediately spotted Morse, wearing a raccoon costume, in the yard. However, she at first resisted arrest and tried to flee from the police, only to have surrendered after two officers cornered her by a trench. In the station, Morse insisted that she was trying to celebrate Spooky Day with Cenzo but he was not at home.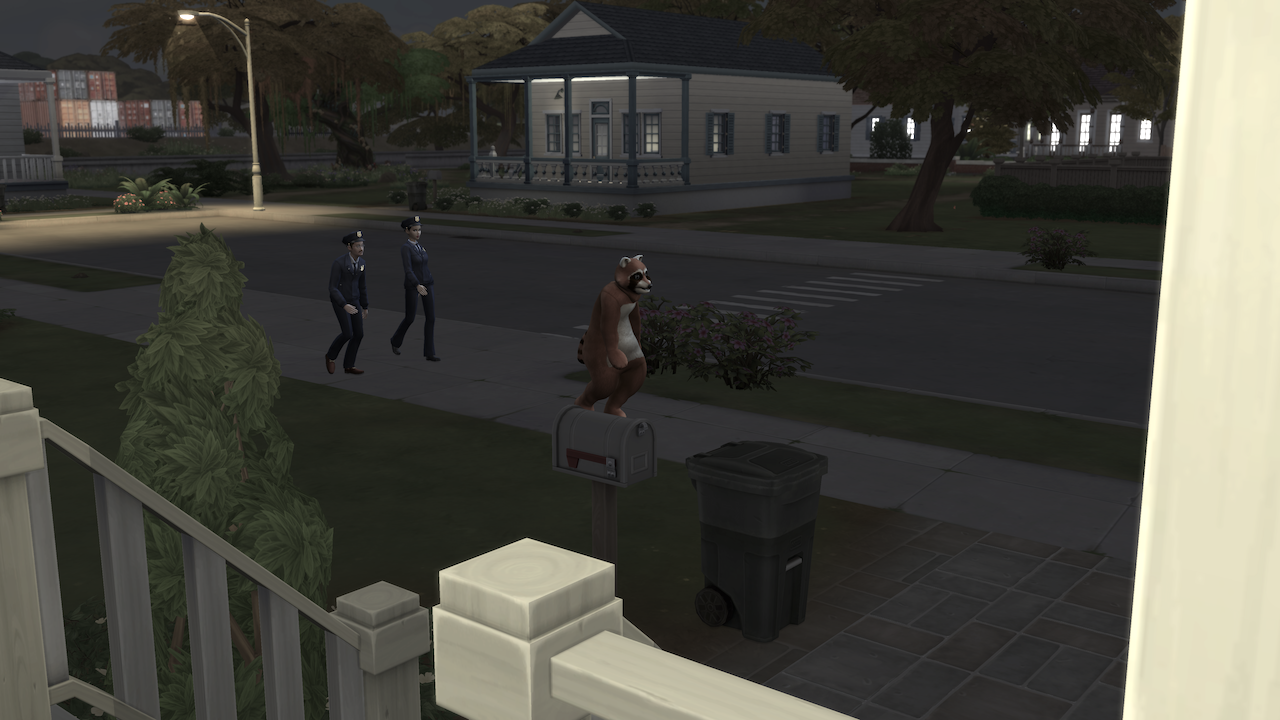 Hours later, after learning what had happened, Cenzo went to the Magnolia Police Station to clear up the situation. He told the authorities that Morse is a friend of his and corroborated Morse's story. "Although she can be flirty, a little bit too flirty at times," says Cenzo. "I like that she gives me advice on romantic stuff, like dating."
Still, the Magnolia Police Department fined Morse §8,000 for trespassing before releasing her without further charge.
CITY WILDNESS
For the city dwellers of San Myshuno, this kind of scene is unremarkable. "Hamsters, bears, pandas… you name it," says Miko Ojo, a local political activist. "Giant raccoon in the backyard? A typical Tuesday in San Myshuno."
"But it's nothing like Del Sol Valley though. I heard sims put on even wilder costumes on Spooky Day there, like Robo-Llama or Void Critter," she adds.
Wether Forecast – Wednesday, Fall 11, 2018

SimNation

San Myshuno – 🌧 Rainy; Cold

Del Sol Valley – ☁️ Cloudy; Cool

Oasis Springs – ☀️ Sunny; Warm

Willow Creek – 🍃 Windy; Cool

Newcrest – ☁️ Cloudy; Cool

Granite Falls – ☀️ Sunny; Cool

Forgotten Hollow – ⚠️ Error 12; Contact local authorities

Brindleton Bay – 🍃 Windy; Cold

World

Salvadorada – ⛈ Stormy; Warm

Windenburg – ☀️ Sunny; Cool