🚨 SPOILER ALERT 🚨

The following article contains spoilers of the storyline in StrangerVille Game Pack. Although some plotlines are of original creations, all turning points were directly extracted from the game. Readers who do not wish to know about the game's storyline are advised to turn away from this article.
Wait, you haven't read Episode One yet? Go there first!
[CONNECTION REESTABLISHED]

>...
>text upload... CONTINUED (56% DONE)
>_
Monday, Spring 9
Amazing! The former tenant of this hut knew what was coming for him, and he made sure to leave me something useful. Well, not "me" per se, but whoever rents here after him.
After the "before dawn" mission, I nearly slept through the day. Originally, I planned to go over the things I've obtained from the laboratory yesterday afternoon. In reality, I woke up around 18:00, so I decided to do laundry instead. While doing so in the front yard, something caught my attention—the gnomes. There are quite a few of these lawn décor around the yard, and they appeared to have been purposefully arranged to point toward a spot on the wooden foundation. I crawled on that place and peered into the dark, and there it was—a chest, full of listening devices and gadgets.
So that's what was in place of that empty space under the window!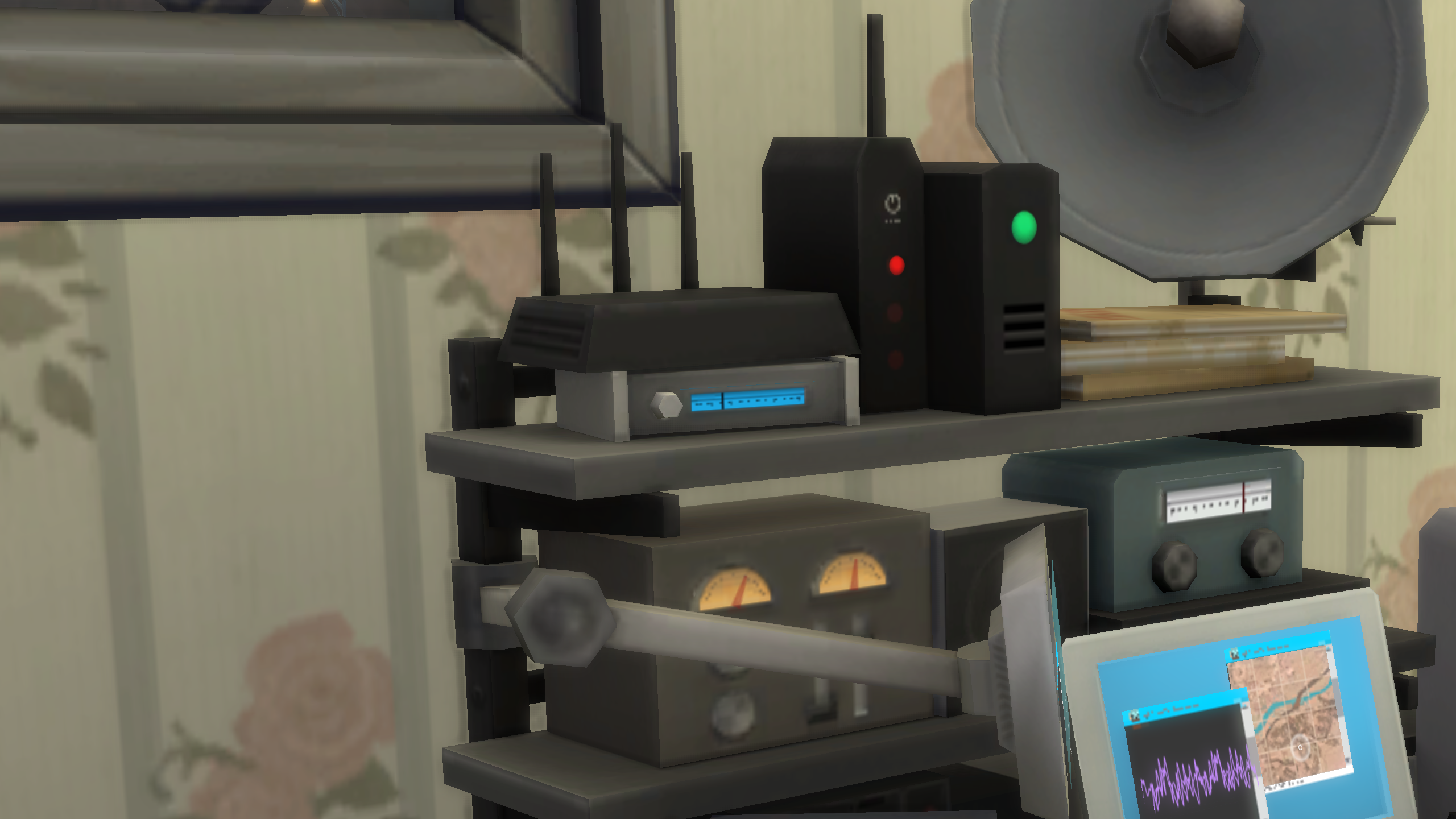 Setting everything up took a considerable amount of time. The time had passed 00:00 today when I finished doing the laundry and assembling the wiretap station. Almost running, I rushed to the Curio Shop—Erwin told me it doesn't close until 03:00—to buy a handful of 51M5 Bug that I saw in the inventory the other day. Though concerned, Erwin didn't ask much, thankfully. I'll fill him in later with what I know thus far. Right now, it's time to puzzle the pieces of evidence out.
I could only work out so much when those documents were heavily redacted. Obviously, the bizarre plants are kind of the core of all these weird events. Most papers either mention about vegetation analyses or growth-coverage surveys across the valley. I presumed the seeds I've brought out from the lab are the purple plant's, so I kept it sealed. Deciphering the files almost used up the whole day, so I'm turning in early for the night.
>incoming message from [51.35.51.35]
>display message...
>[Turn away from this article immediately. It contains events that are in violation of Article VI of the National Security Act. We will deem you as a culprit if you decide to read on and can prosecute you accordingly. – The Bureau, Ministry of Defence]
>message ended
>
>text upload... CONTINUED (77% DONE)
>_
Tuesday, Spring 10
This morning, I went up to Shady Acres, wanted to pay a visit to Ted the mayor. Unfortunately, he wasn't home. His wife, Meredith, invited me in for a cold drink; neither could she say for sure where her spouse was. "Mayoral work is very occupying," she told me, but her eyes darted around when saying so. Something smelled shifty there.
Shortly after handing me a glass of Citrus Swig, Meredith excused herself. She explicitly asked me to remain in the dining room to wait for her husband's returning, which only made her secrecy more conspicuous. Following behind, I peered out into the grand foyer and saw Meredith opened a door which disguises itself as a bookcase! I sat back and waited for her to come back, then I excused myself for the washroom.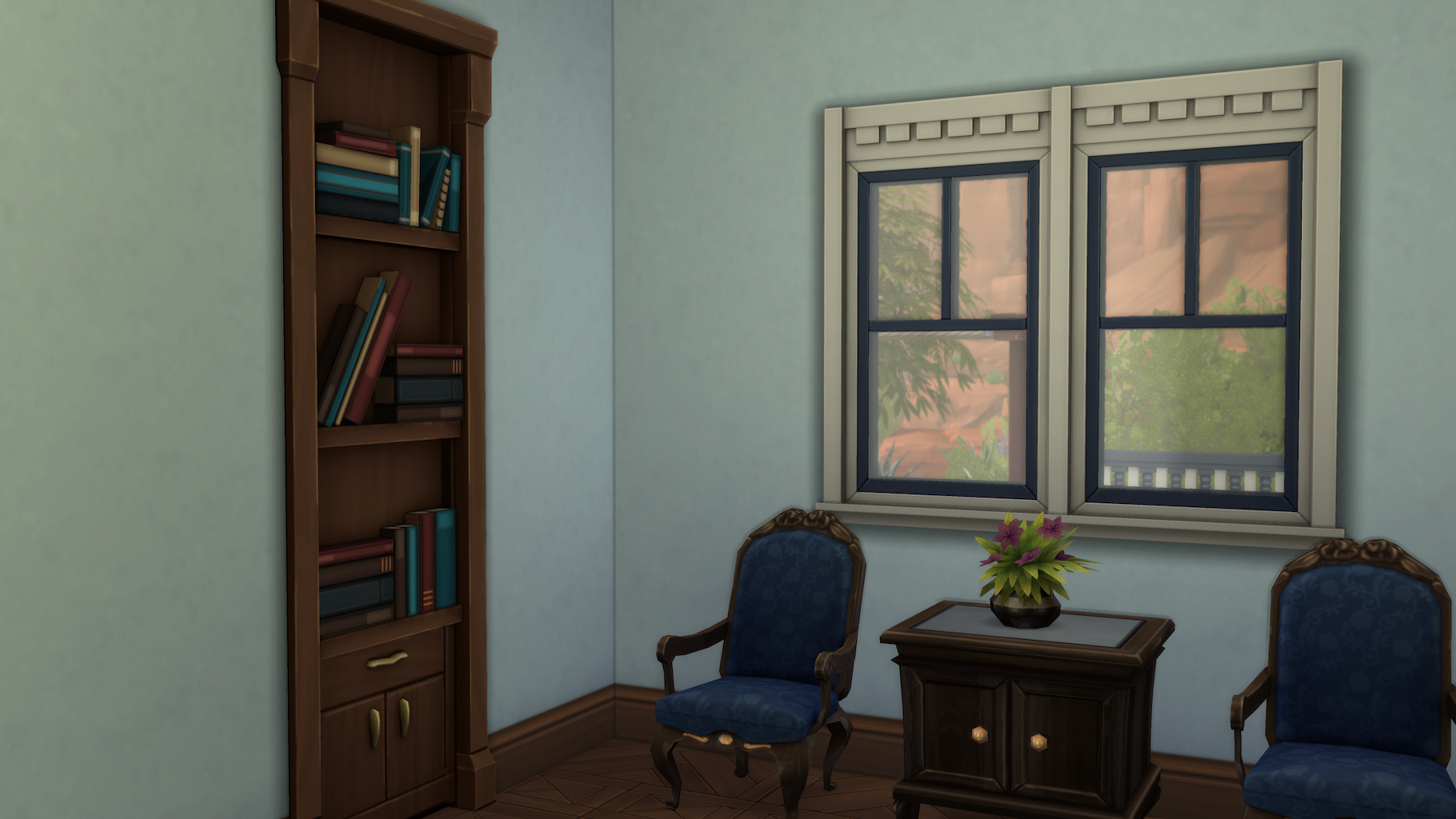 Thank plumbob the guest restroom was coincidentally located right across the hidden door. The basement was dim and small, and it looked as if hacked together haphazardly. Documents and photos were strewn all over a single table and on the floor; the only light source is a torch hung onto a wall rack. Skimming through them, it seemed to me that Meredith was also investigating her husband's dealings with the military. Moreover, photos of Ted walking erratically in the middle of the night did confirm my suspicion that he's infected by whatever disease StrangerVille's facing.
I took in as much information as I could. Then, I left the Roswell's. Before that, though, I stuck a bug onto Meredith. She must hold a few answers to all the craziness.
I've bugged several sims before returning. It's 19:26, and I'm reading the evening news online. Apparently, someone who's infected managed to get out of town; the San Myshuno Times is covering the story. What surprises me the most is that the military has been on top of these things! According to the article, they've barricaded every outside connection StrangerVille has. Unbelievable!
Wednesday, Spring 11
Finally, it's not burning hot outside today. I'm gonna find myself a keycard to venture further down that laboratory.
Went to see Erwin, he was willing to hand me a keycard he swapped from someone, on the condition that I tell him everything I know. So, I showed him the dossier I've put together plus the audio recordings of the sims I bugged. With the keycard at hand, I'm planning to get into the lab again tonight. This time, I'll remember to grab a lab coat so that I can disguise as a military scientist.
Thursday, Spring 12
Oh no, I think… I think I've made a mistake. Opening that gate must've released the spores of the bizarre plants into the air because now they're growing larger. I have turned on the air filter the former tenant installed in the house.
I went down after successfully unlocked the gate and was presented two paths. First, I walked through the nearest hallway and entered a lab room. There was nothing there that I don't know of—the military has been studying this alien-looking plant. Maybe the Sixamians are in on this too? I don't know.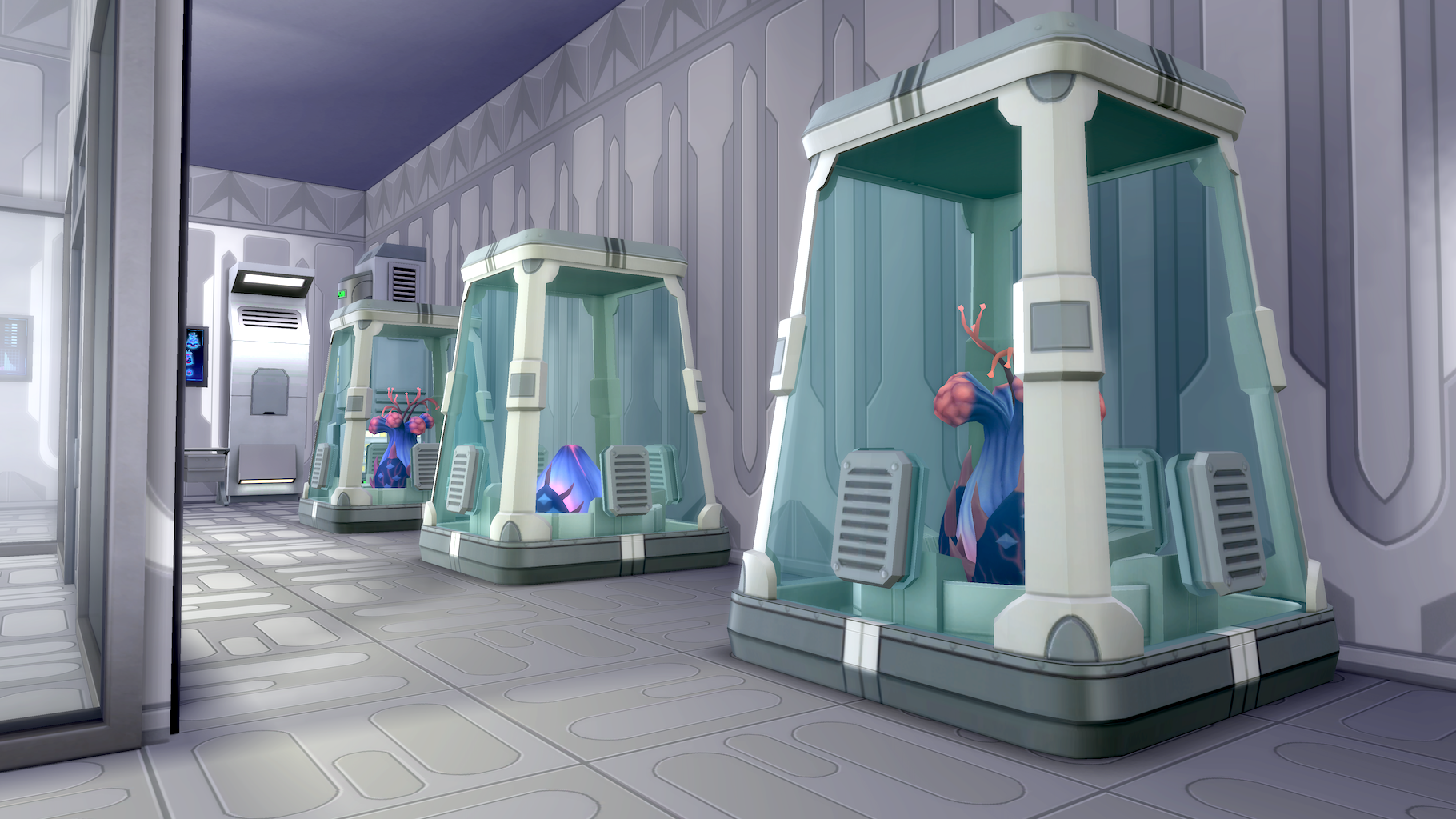 I beelined back and walked toward the other hallway. That was where things turned wrong—I realized I got myself into a mist of plant spores, but not until mid-way down the hallway. It appears that I fainted afterward, because next thing I know, I was waking up in the stairway, an hour later.
It's quarter past 05:00, and I'm really really worried that I've been infected. Perha4ylfpiud8082;;kjh34553g 5erf3bfa753721c cccvfdsQWD
>text upload... COMPLETED (100% DONE)
>go offline...

[CONNECTION LOST]
Want to solve the mystery and save Debra Torrez? Search the Gallery with my Origin ID samsam713 for the sim and buildings used in this series!