As always, without official announcements by The Sims Team regarding the next Sims 4 Game Pack and release date, consider this to be an unverified rumor until proven otherwise. 
Claudia Law, former concept artist for The Sims 4, has listed an unannounced game pack on her resume. According to her LinkedIn profile, she served as concept artiest for The Sims 4 for one year, working on The Sims 4 Discover University, The Sims 4 Tiny Living, and "The Sims 4: TBA Game Pack."
To clarify, her personal website was recently updated to reveal Tiny Living as the 2nd of her 3 projects with The Sims, but her LinkedIn profile still states Tiny Living as "The Sims 4: TBA Stuff Pack."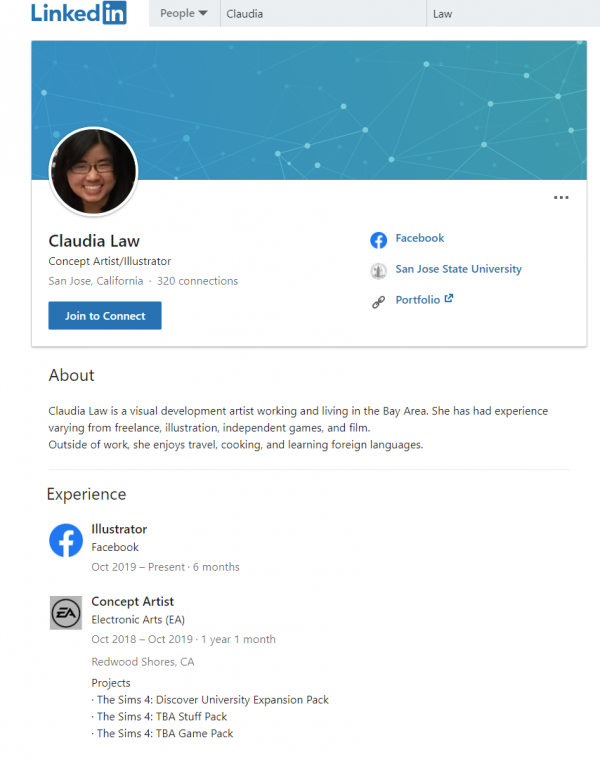 Considering Law ended her time at Electronic Arts in October of last year, and her other two Sims 4 projects have already been released, it's likely that we will see this new game pack release soon.
Given previous release cycles for The Sims 4, an expansion pack announcement is likely at EA Play 2020 in June.
We suspect that this game pack should be released before then, but, of course, there is no official confirmation, and we'll have to wait for an announcement from EA/Maxis for any concrete info.