UPDATE: SimGuruFrost has confirmed they are a game pack exclusive. 

Sectional couches are currently exclusive to #DreamHomeDecorator

— SimGuFrost⛄️ (@SimGuruFrost) May 25, 2021
During today's Sims 4 Dream Home Decorator live stream, SimGurus took plenty of time to show off the new sectional sofa customization and all the options available when building one in the game. What became very clear immediately, is that the two options in the game were tagged with the game pack icon. What was missing? A base game version.

SimGurus were quick to point out that Preferences are coming with the next patch, but did not comment the same way about sectional sofas. Many players hoped that The Sims team would release a base game sectional sofa, but it appears that sectional sofas are a Dream Home Decorator exclusive for now…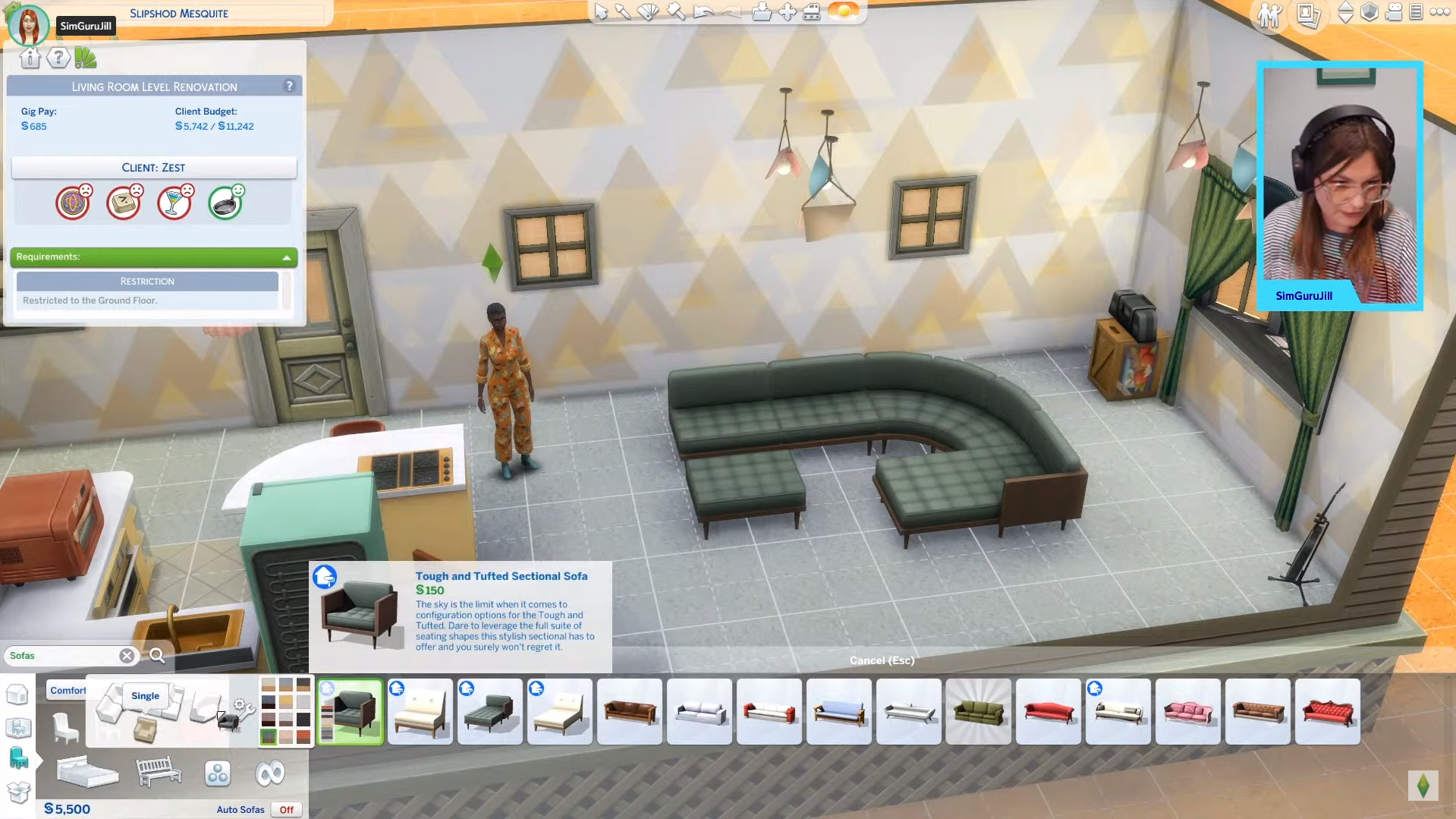 The next Sims 4 game patch is set to release on Thursday, May 27th, 2021.