The Sims 3 website has (and still is) undergoing maintenance, and so far they have added a premium content tab to the Store.  Besides the category section – which now has become part of the side tab in the store -, they have a "Learn about Premium Content" section which helps explain this content better and will keep it organized for your spending pleasure.
There seems to be new recipe/food options coming soon as Premium Content! Check this out!
Some Premium Content items will allow your Sims to learn and cast spells and to play with magic. Others will allow your Sims to prepare and enjoy all-new culinary creations!
New food? Will EA Stop adding new recipes to Games and make us pay for them? 🙄 Don't get me wrong, I love the idea..but not when it's at the expansion's expense.  Time will tell I suppose.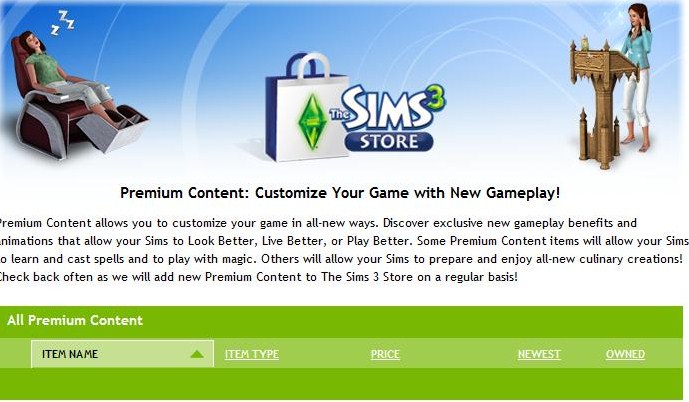 They have also added new information to each Premium Content.  How large & who can use it to be exact.