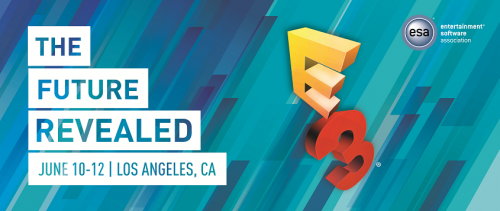 The 2014 Electronic Entertainment Expo is less than 3 weeks away, so to help you prepare for this hectic event, I've compiled an entire post full of dates, times, events, and more. 
Who, What, Where, Why
When: June 10th – June 12th
E3 Exhibitor List: Click Me!
Press Conferences – Watch live on SimsVIP!

All press conferences that take place during E3 2014 will be live streamed right here on SimsVIP. We've included a list of times for each of the five press conferences, with the most common time zones listed next to each event.

For those who miss the live press conference broadcasts, replays will be available for your convenience.


Monday June 9th: 
Tuesday June 10th: 
Nintendo (Online Press Conference) – 6:00am(HST), 9:00am(PDT), 10:00am(MST), 11:00am(CDT), 12:00pm(EDT), 5:00pm(BST), 2:00am(AEST – June 11th), 4:00am(NZST – June 11th)
SimsVIP @ E3 2014

SimsVIP will be attending this year's E3 Expo as a member of the press, and will have special access to exhibitors and their products. Our main focus will be The Sims 4, however, we will also be checking out other booths and reporting back on the latest and greatest from the show floor.

We have set up appointments and interviews with many of the E3 exhibitors, and have been invited to attend the Microsoft, Sony, & Ubisoft Press Conferences on June 9th. Electronic Arts also contacted us to set up press conference attendance and booth tours, and we're just waiting on their confirmation.

*Update* – EA has confirmed our attendance at their E3 Press Conference, reserved us a time slot for a VIP Booth Tour on June 11th, 2014, and also set us up with a one hour Sims 4 Developer Interview!

During our time at E3, we will be sharing lots of stuff via our social media channels, so make sure you stay up to date with the latest news from the show floor by following, liking and subscribing to us!


SimsVIP's Social Media Links: 


Last but not least…What are YOU looking forward to most at E3?