Events, activities, travel, and accommodations were Sponsored by Electronic Arts.
During my hands-on time at the Sims 4 Get Together Creator Camp event, I took a look at some of the new food items available with the all new Cafe Bar Object, as well as the new items added to the local pubs. As far as I'm aware, there are no new food recipes.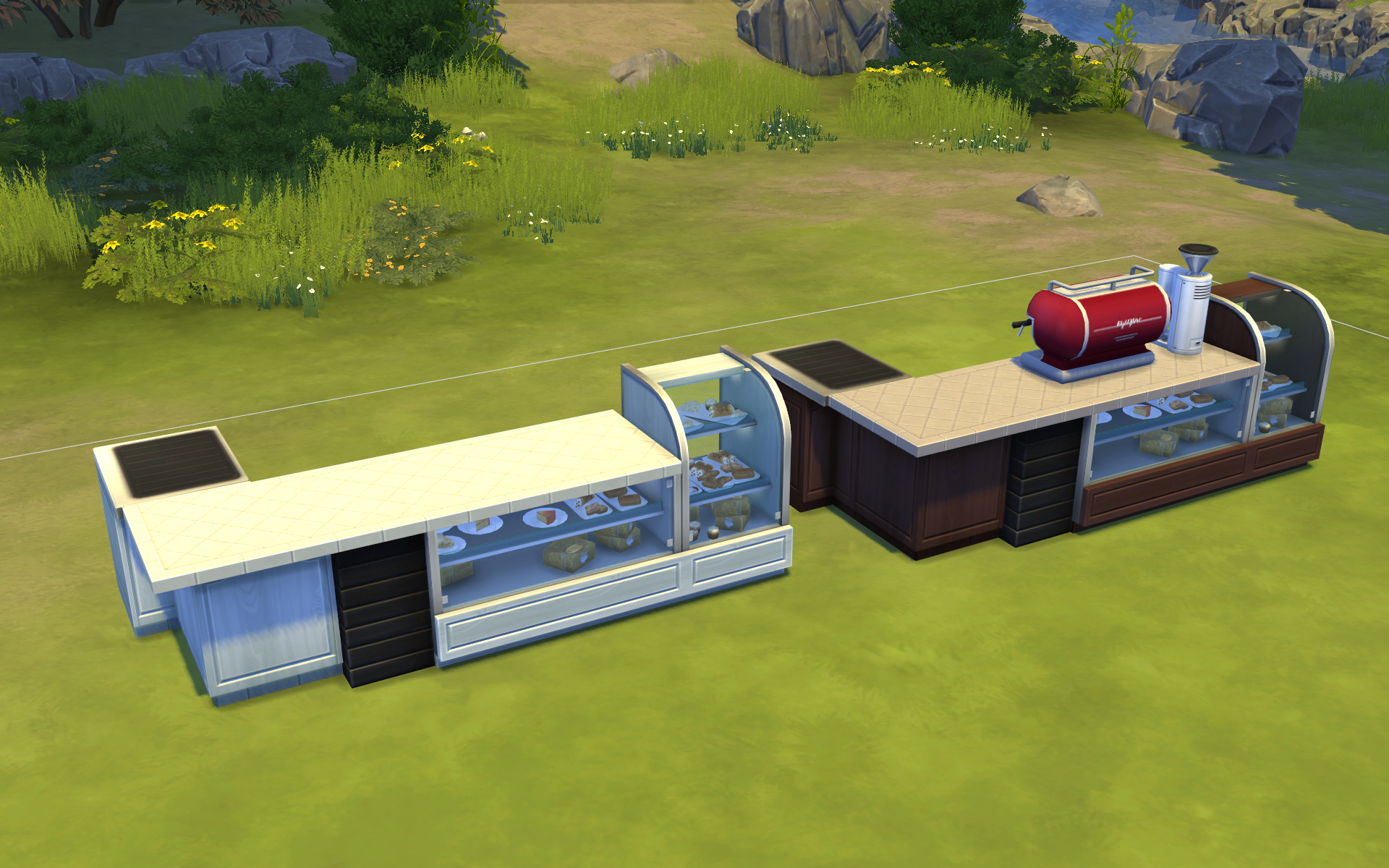 The "Cafe" is a brand new venue available with the game, and the main objects on this type of lot are the all Cafe Bars and Espresso Machines. These items allow Sims to order new food items, be it on residential or public lots. One of the great new interactions with these objects is that Sims can order treats and coffee "For Here" or "To Go".
When purchasing an item "To Go", the item will fall into a Sim's inventory and they can choose to eat it at any time. However, when ordering an item "For Here", Sims will take the item and sit at a nearby table or barstool to eat the items in the Cafe. Unfortunately this system does not extend into the retail system, so don't expect these interactions there.
Scone (§3)
Croissant (§3)
Pain au Chocolat (§5)
Cannoli (§7)

EXPRESso (§3)
Cappuccino (§6)
'Mericano (§6)
Caffe Latte (§8)
Mocha (§8)
Perfect Pre-Work Shot (§8)
Macchiato (§12)
Barista's Recommendation (§15)
Pubs have also received some new bar food items and some new drink options. There are some hidden drink options available during certain "nights" of the week. For example, I happen to see a "Bear" related drink during "Bears Night". Unless your Sims fit the category of the special drink, they will not be able to purchase it.
Chips
Bowl of Olives (§7)
Pretzel (§7)
French Fries (§10)
Meat and Cheese Platter (§10)
Pita and Hummus Tapas (§10)
Breadrolls (§12)
Currywurst (§18)
Fish and Chips (§18)

Cream Cola (§12)
Barley Bale (§18)
Rootbeer Float (§18)
Wutaheftabir (§18)
EAPA (§20)
Assorted Hidden Drinks
Events, activities, travel, and accommodations were Sponsored by Electronic Arts.