It's that time of year again – Love Day! The time of year when every last shop in SimNation charges twice as much for a box of chocolate and garages see a sudden increase in sales. How romantic!
That aside, today we're going to show you how to have a Love Day you and your partner won't forget. We've enlisted the help of local heartthrob Dan Lothario to ask him what his tips are for having the perfect Love Day.
"You can do the traditional date out at a restaurant but let's face it, who's even seen a restaurant lately? Try cooking for them yourself," says Don. "I can't cook, so I hire a chef every year. The ladies love it!"
For people looking for something to do that's a little more interesting, Don has a solution. (But first, get your mind out the gutter.) "There are plenty of cool clubs in Windenburg to check out," he tells us. "Get in your glam rags and hit the town! Get some juice down your neck and have a night to remember."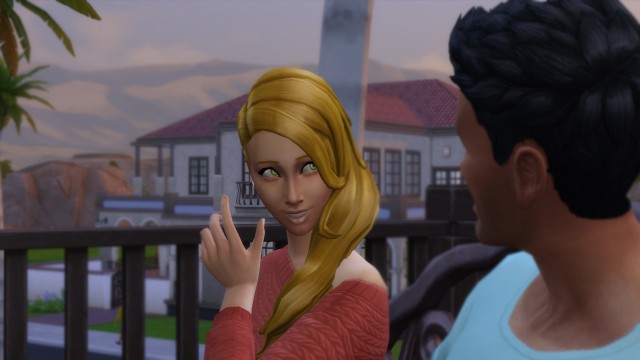 That's all from our romance guru for today. If you're going for a meal, going clubbing, or just Simflix-and-chilling, then we hope you have a memorable Love Day!