Microsoft released updates on March 8th 2016 for Windows 10 that are for stability in programs. It's recommended that you update to the new version before deciding to downgrade. There is a noticeable improvement with this update. Also at least for me, it fixed the 64bit FPS bug, and 64 bit is working great now.

WARNING: It's best to have your files backed up somewhere safe, there is a chance The Sims application and Origin will be uninstalled by doing the following listed below.
Windows 10 was a great upgrade for most users. It gave the start menu back that was taken away with Windows 8 and 8.1 and even supports directx 12 which will provide a performance boost from future games. However when Microsoft pushed out the latest build 1511 for Windows 10 the performance of some games appear to suffering. The good news is this can be fixed if you are within 30 days of upgrading to the new build. First, to find out what build you have press Windows Key + R and type Winver.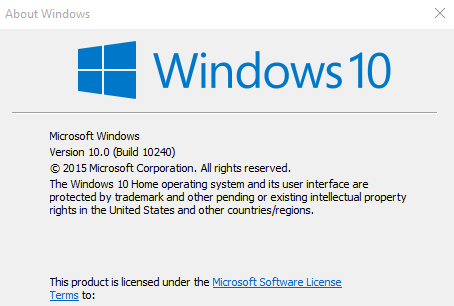 Next to Version, you should notice the build and version number. As you can see I'm 10.0 (Build 10240). This version doesn't suffer from the FPS bug that I have found, if yours says the same as mine and you are still having issues with performance skip to the end. For more information go to Windows 10 November Update
This update first came out in November of last year, however many people have not yet upgraded. However if you have, and you're within the 30 day downgrade period follow the steps below to downgrade back to build 10240.
You want to click on "Go back to an earlier build". It will take a few steps to confirm this action, follow the prompts until you see this: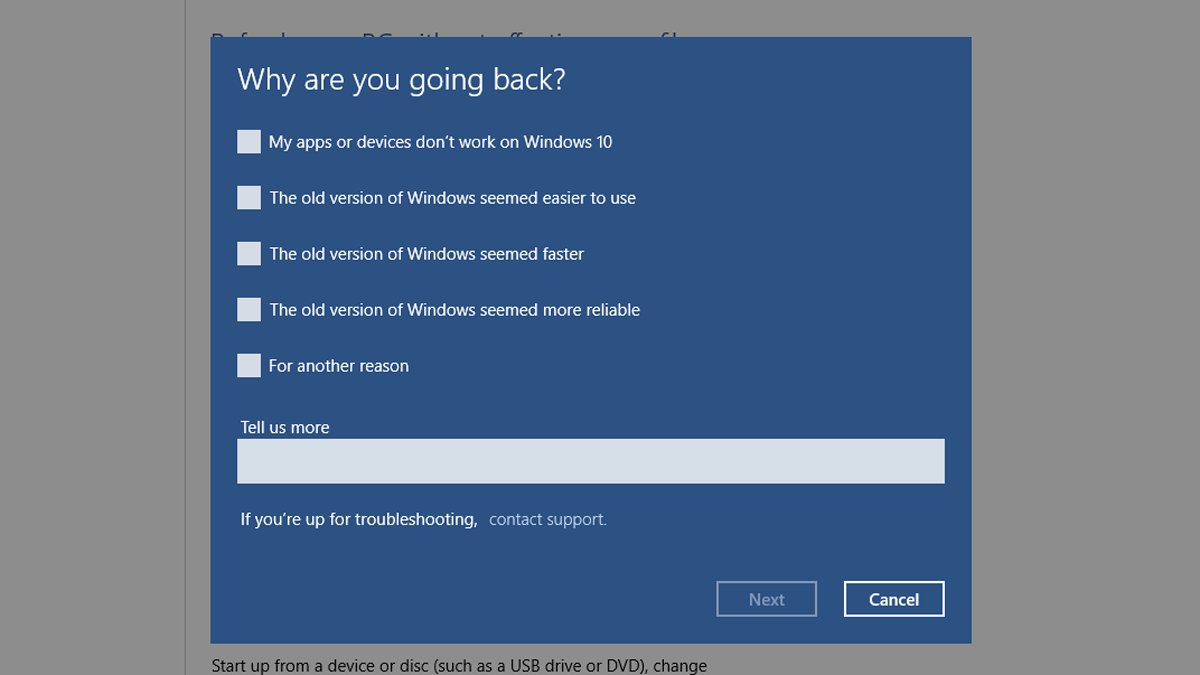 Select all that apply and click "next" and confirm you really want to downgrade back to an earlier build.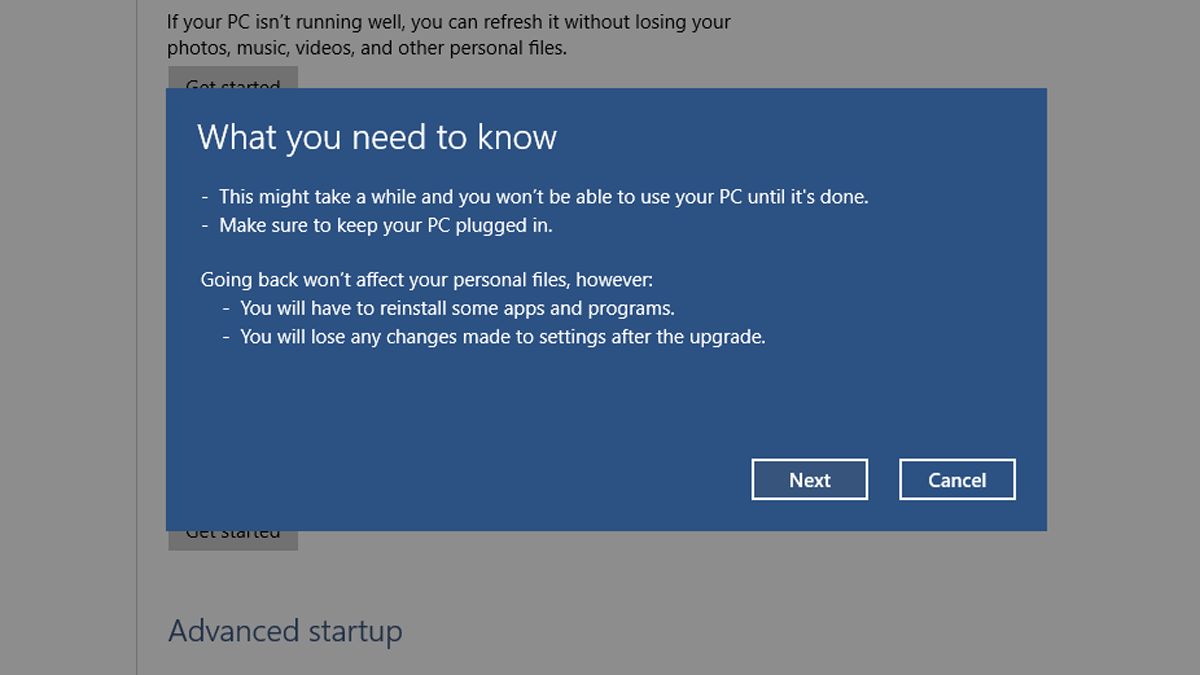 Depending on your computer this can take quite a while to downgrade. Make sure you know the password you are using on your computer before the downgrade. If you had a old password that changed after this upgrade you must USE THE OLD PASSWORD to login again. After the computer prompts you to, login and you should be on an older version of Windows once again. Now, if you're at the reset screen and you don't see this "downgrade" option one of three things can cause this. That's it, if the downgrade was successful when you press Windows Key + R and type winver you should be on build 10240.
If you do not have the option to downgrade, there are still some things you can do to resolve performance issues.
Play The Sims 4 in Windowed or Windowed Fullscreen
Change your game from 64bit to 32bit. You can change back to 32bit by going to Origin, right clicking on The Sims 4 then Properties and changing the bit option.
That's it! If you're still having performance issues after downgrading (If able) and changing your bit setting try lowering your graphics settings.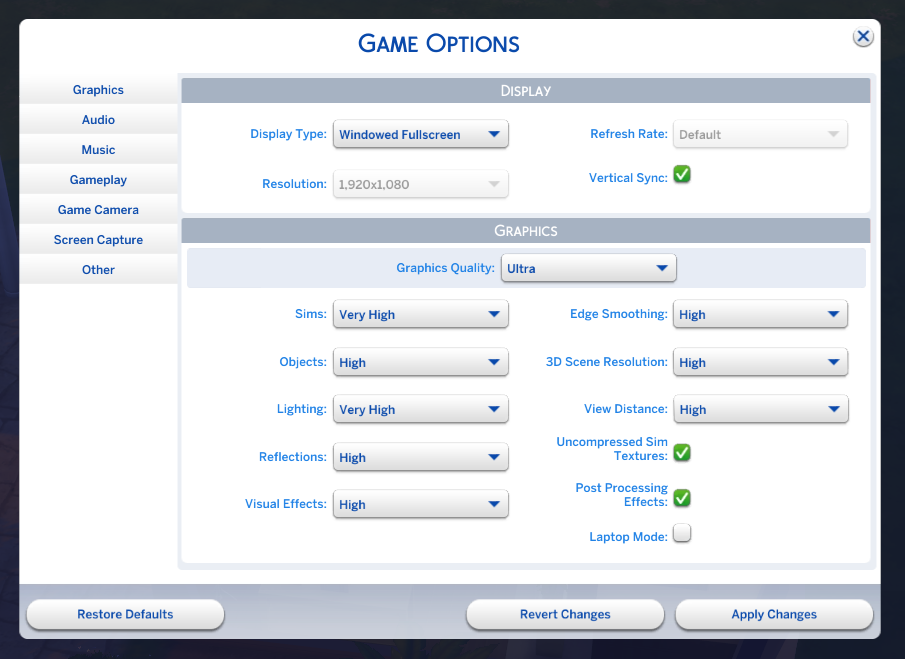 Mine are on ultra, but you might want to play with the settings to get the preferred performance for you. Edge Smoothing is the biggest culprit for performance issues. If you have any questions please leave a comment down below and I'll try to help or point you in the right direction.