Since our last edition, you will have noticed that news channels throughout SimNation have dried up completely. Last time we checked, SNBC, SNC and even Wolf News have had nothing to report. Viewers have simply been greeted with a rather bored looking presenter with nothing to say; nothing to report. We spoke to local journalist and broadcast king Sam McYeoman to get his take on what has been dubbed the "Great 2016 News Drought".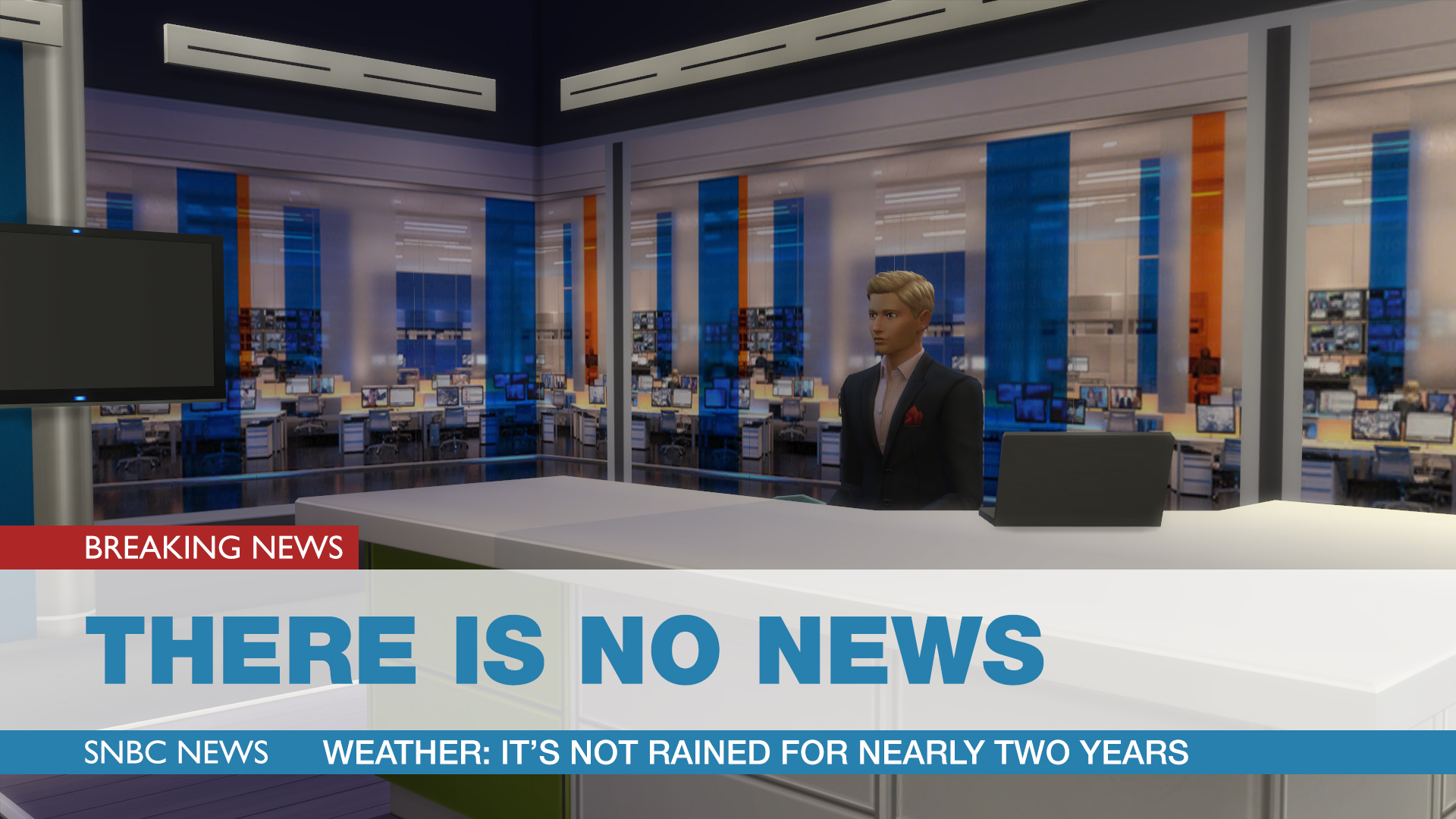 "There's just nothing happening anywhere," he told us. "Nobody is doing anything. No news from outside, nothing is happening inside the city either. Nothing new. People have been living the same lives for ages."
But, there is something that's worrying Sam. "Tabloids are flourishing during this drought," he said to our reporters. "They're taking anything they can, like an odd photograph, or a weird vacancy at the local grocery mart and trying to turn it into news. It is making people ignore the actual issues – lack of issues, I suppose."
Sam says that action needs to be taken now. "We need to have something , ANYTHING, happen. This is a plea from me on behalf of every broadcaster in SimCity. We need someone to make some news. Please, just announce something crazy or do something crazy, but we need something big to happen. If not, who knows what they'll report on next? A leaf falling off a tree?"
That's all for this week's OMP. You can watch continuing coverage of the news drought on a news channel of your choice – but, as Sam begged, stay away from the tabloids!
Up next on SimsVIP: A SimGuru went out to a meal! Are restaurants confirmed in The Sims 4? More news as it comes…if it ever comes.