UPDATE: The listing has been removed from the retailer site. 
Slovakian retailer brloh.sk has listed for pre-order "The Sims 4 Dogs and Cats" Expansion Pack, with an expected release date of November 9th, 2017. While it is unusual to have a retailer list the product so far in advance, retailers tend to receive a heads up on upcoming games as part of their scheduling agreement with publishers.
Maxis, EA, and The Sims team have not yet officially announced that this pack exists, but the evidence of Pets in The Sims 4 continues to expand with each month that passes.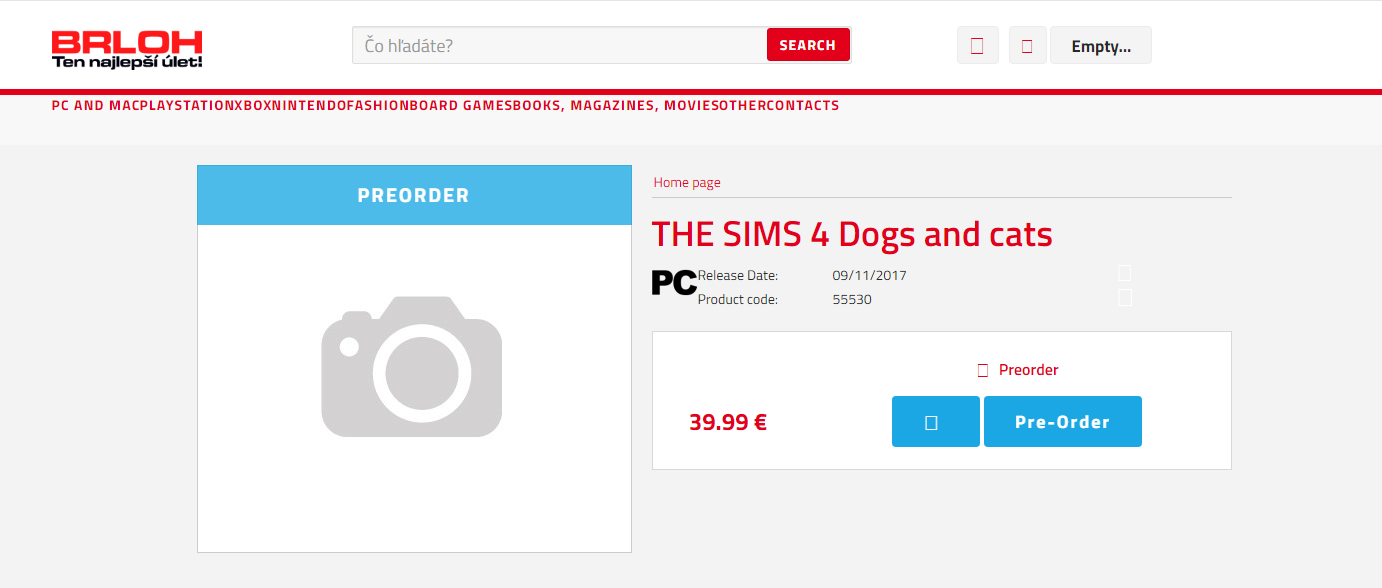 As always, without official announcements by The Sims Team regarding this expansion and its contents, consider this to be a rumor until proven otherwise.