Halloween is only a few weeks away and although that's not a holiday I'm familiar with (#CulturalDifferences), I've had a few requests/suggestions to bring scary themed builds to our Inspiration Corner and decided it would be a good idea to try and find ways to build proper rooms for October 31st with more than the obvious packs (Spooky Stuff and Vampires).
So I dug into the game and found a few items that could us an enhanced experience with the content from both packs in order to give inspiration for you all, since that's what Halloween is all about… right?
The Skeletons from Get to Work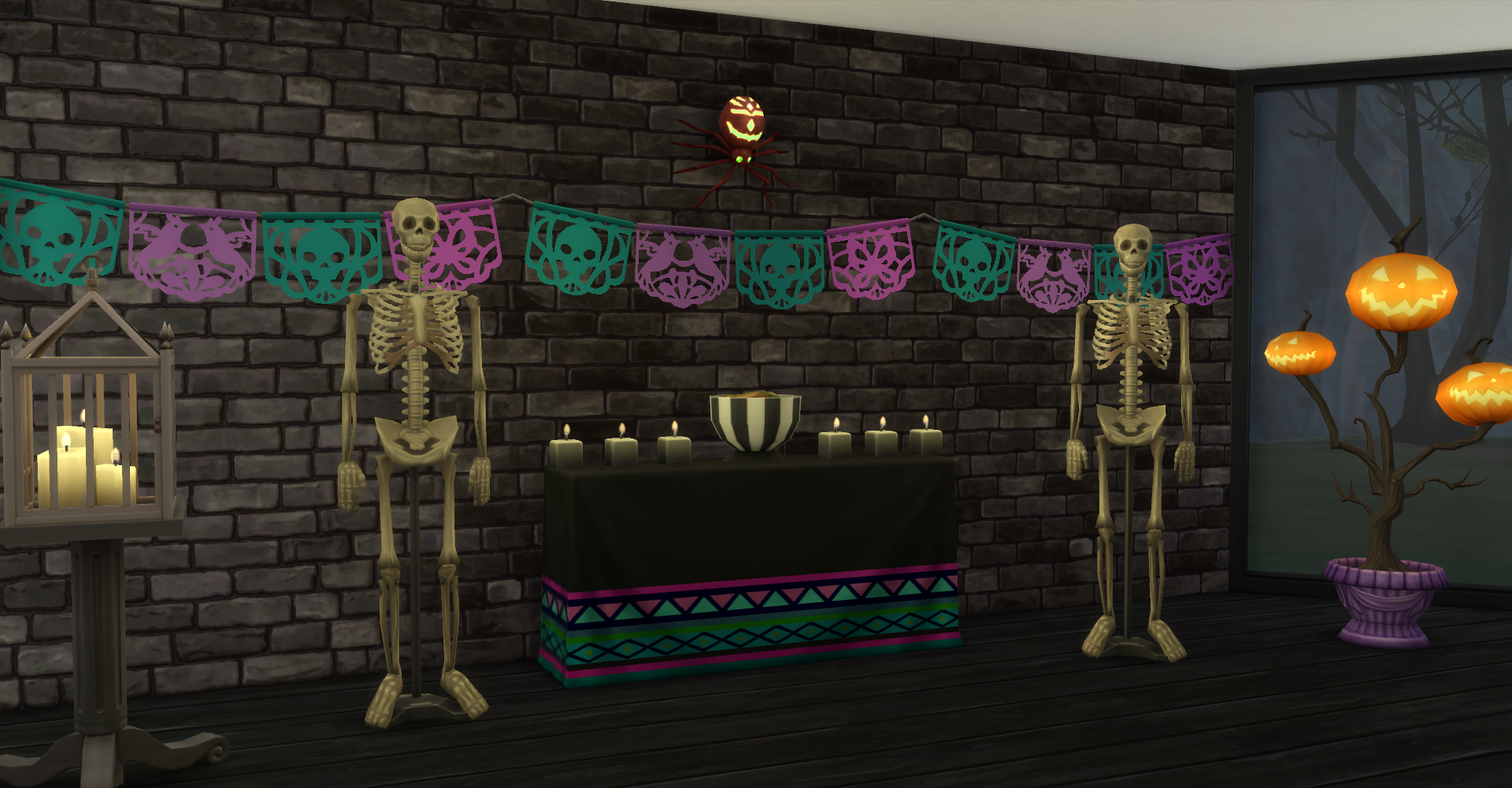 They donated their body to science, but only because they didn't know they had the choice to end up at a Halloween party. I find they look better in a more somber environment, cause they're so… well, lifeless they feel out of place when you try to match them with more dynamic looking items. I like these color scheme, it gave the ambience a more adult vibe, don't you think?
Tree Stumps + Voidcritters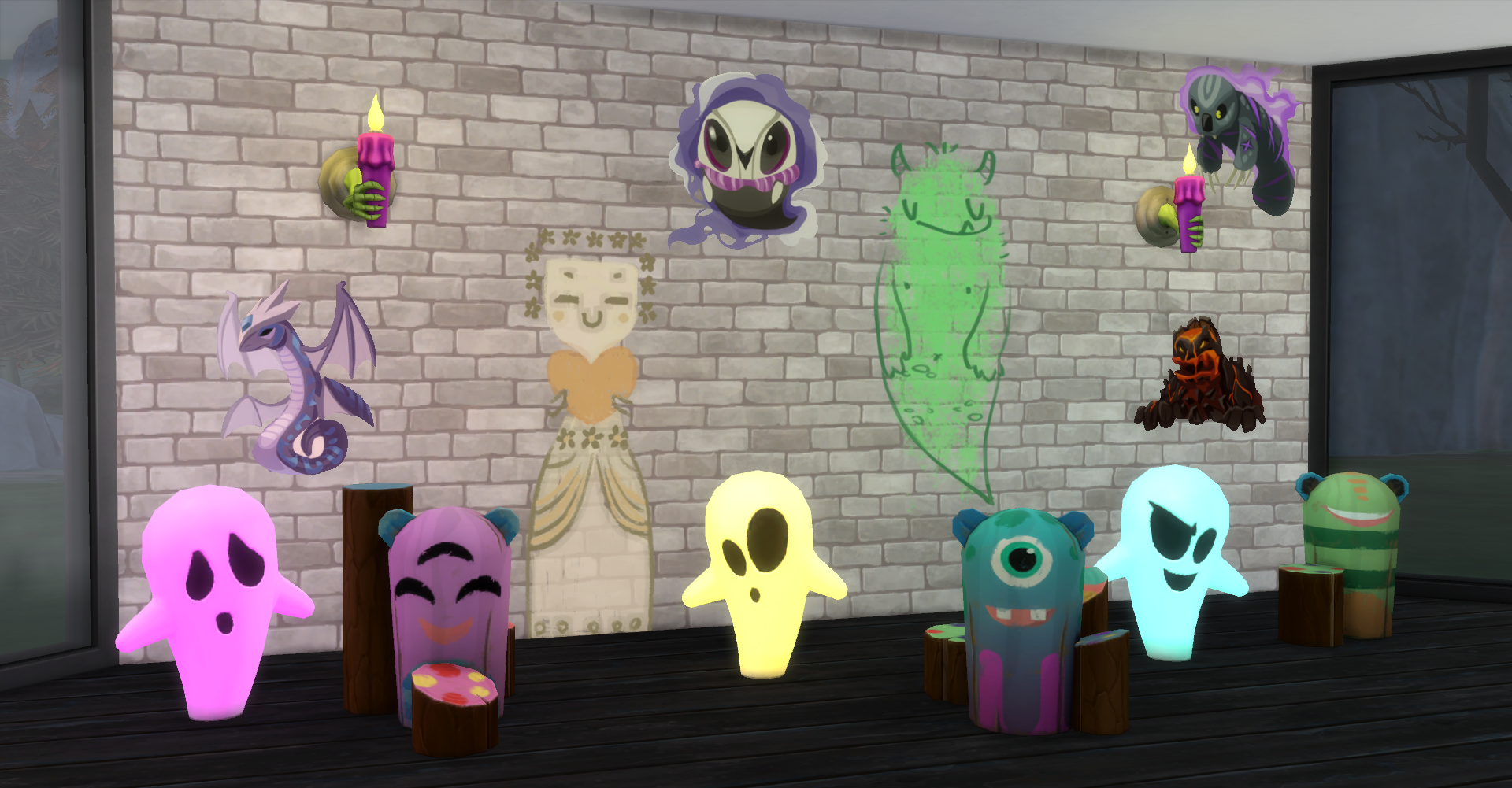 Now if you want to build an enviroment more appropriate for kids, you can always combine the more fun looking content from Spooky Stuff with other creatures, like the more scary Voidcritters (from Kids Rooms Stuff Pack), the monster looking tree stumps from Toddler Stuff or even those drawings on the wall from base game. Also, here's a fun trick if you never tried it: If you change the color light in any of those ghost lamps, it changes their whole color. That means more variety and more possibilities in your builds.
Gnomes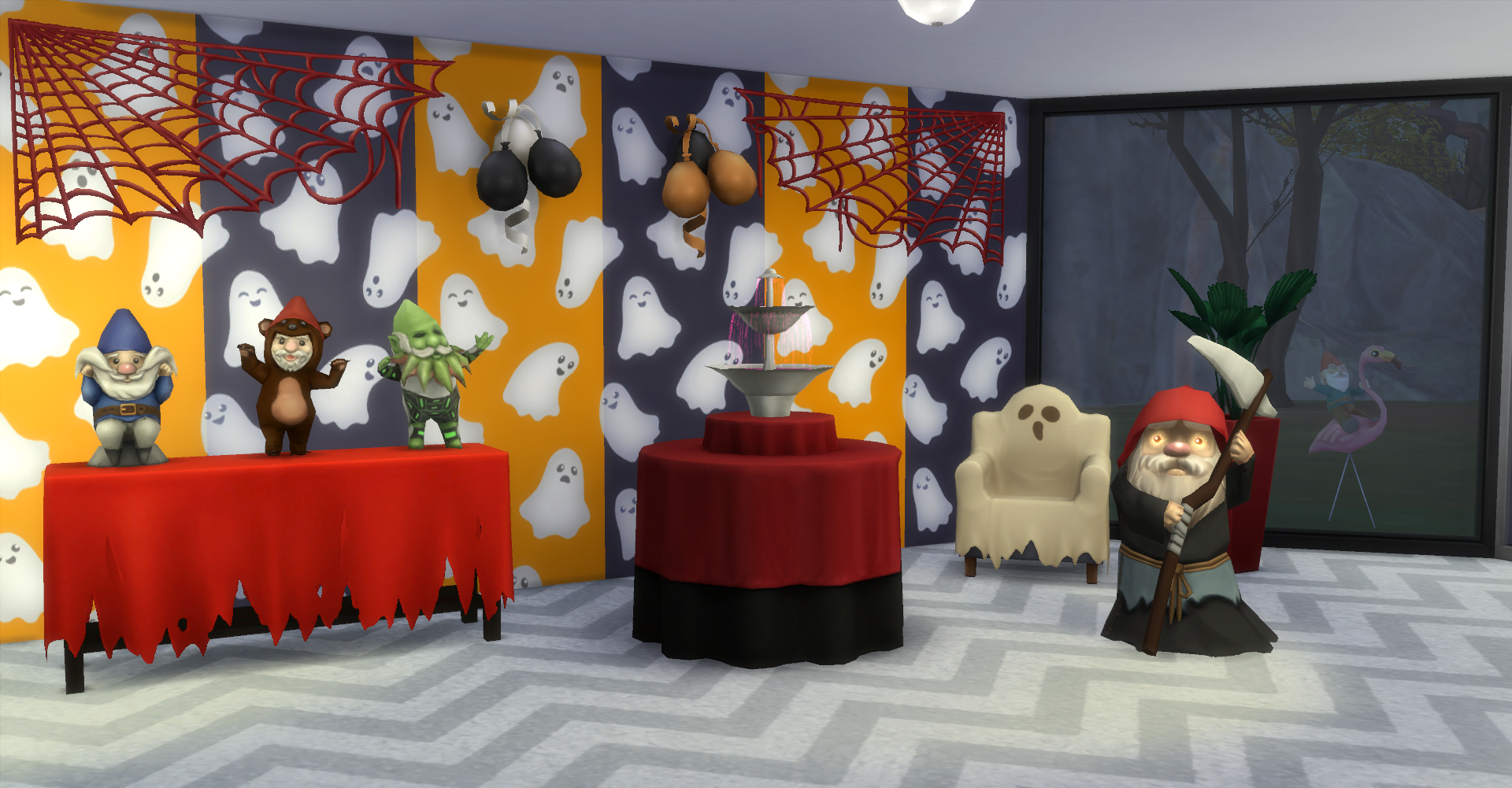 Come on, gnomes are scary. Sure, they make for some cute garden decoration, but you never know what they're up to. So why not bring them in and use them to enhance the spookiness? Also, they're in costume too, so your sim will not be the one there all dressed up (in case no one shows up to your party).
Statues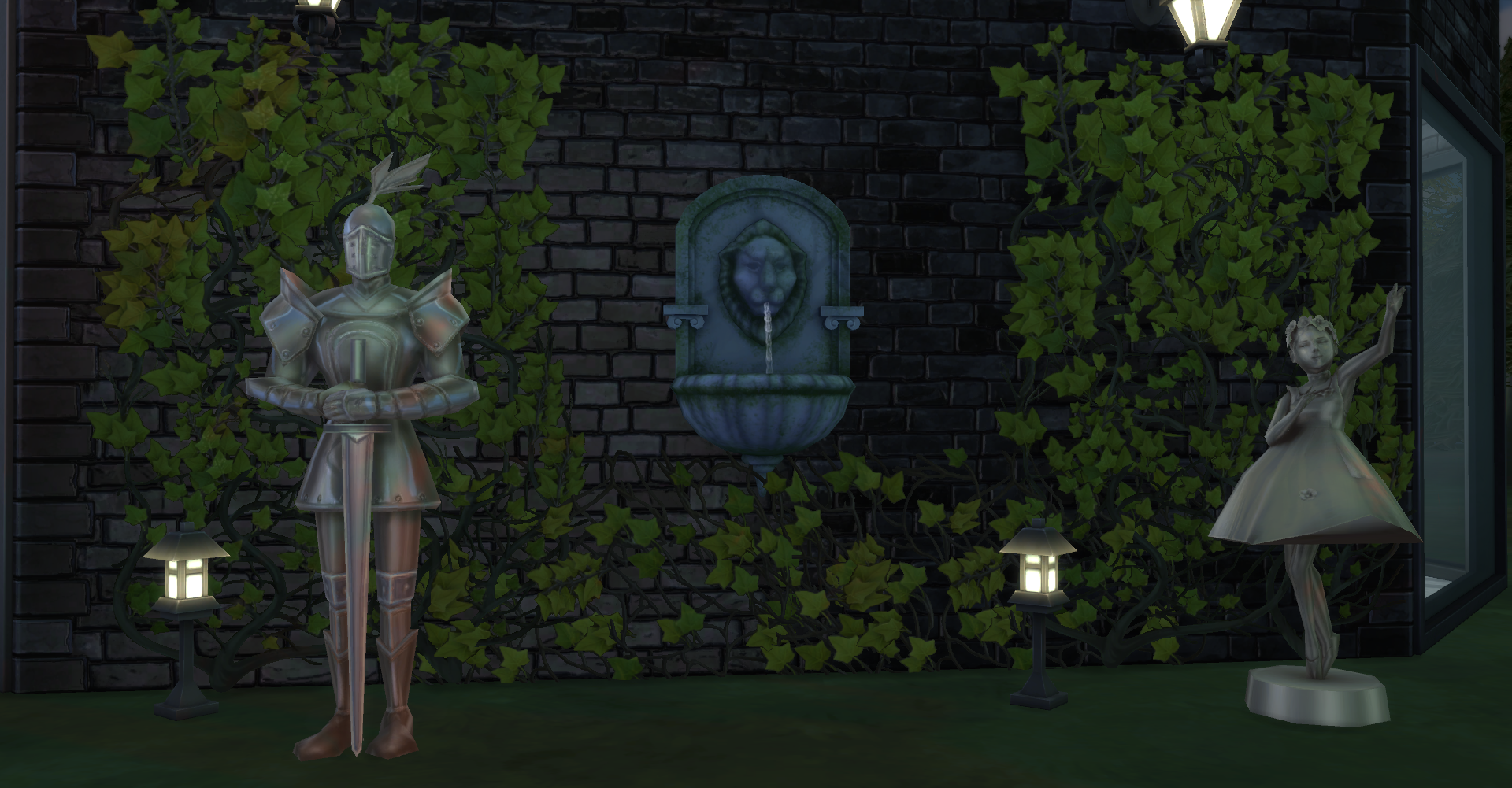 Let's be honest here, statues are scary. Can you actually stare at one in the eyes for long? No, you can't, cause you know they're gonna freeze your soul. Look at that ballerina, for instance. Is she dancing in delight or plotting how to suck the life out of you? That "cute" wall fountain with the lion from Romantic Garden is scarier than the one that came with Vampires. What about that knight armor, what if there's someone in it? Nope, too scary. Sorry.
Day of the Dead Decor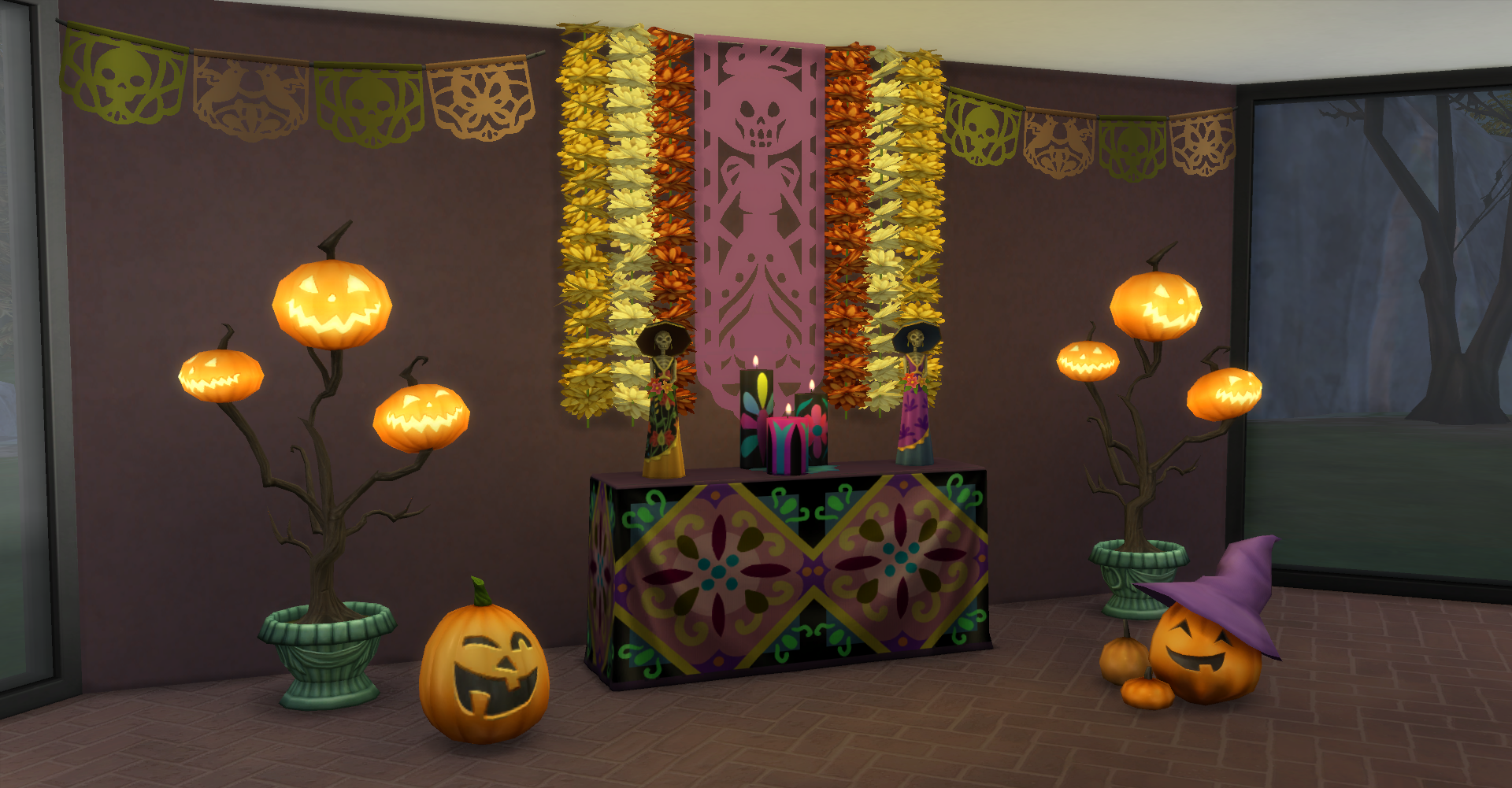 I have to say this, I love the Day of the Dead items in the game, I think they look gorgeous and I tend to use them a lot in my sims' homes. With that in mind, those skulls and colors can go really well beside pumpkins and your regular Halloween decor. They not only can match the theme, they can also make any room more beautiful.
What are your ideas for Halloween themed builds in The Sims 4? Make sure you leave a comment below and, better yet, share your creations over at SimsVIP Forums!