Each year, from September 15th to October 15th, people in the United States observe Hispanic Heritage Month, celebrating the culture and history of citizens from Spanish speaking backgrounds. Now I am neither in the US or Hispanic, but I'm incredibily in love with the items The Sims team gave us in the latest update for The Sims 4.
They not only look great on their own, they also match really well previous objects we already had in the game and its many packs. Wanna know how to make the most of them? Well, here are a few ideas.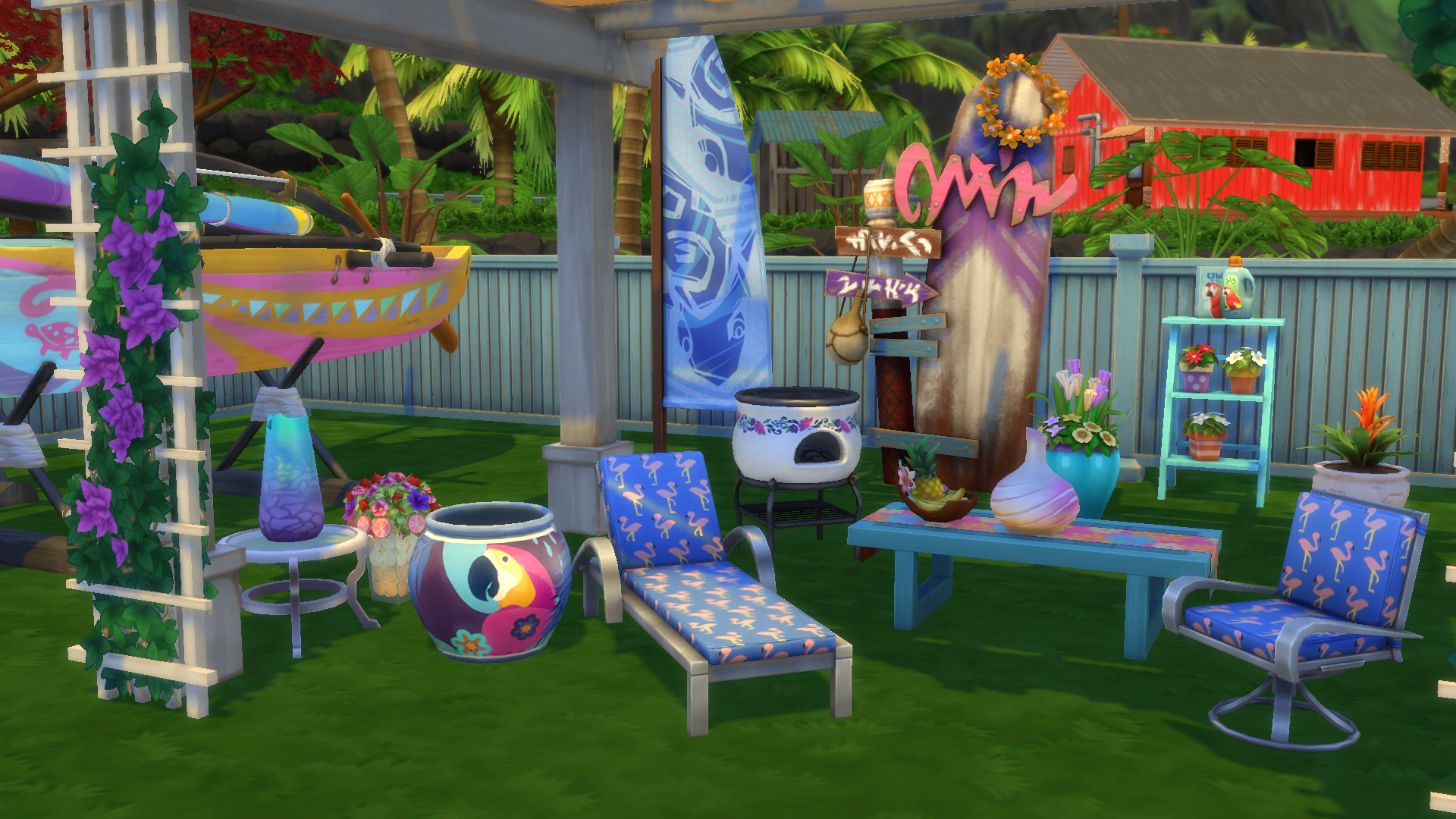 Tropical Paradise
The pergola seems to be most people's favorite item in the update, and I can't blame them. That object is the main reason why our backyards have never looked better, and along with its accompanying items we are now able to create tropical inspired rooms that are great for Sulani, Selvadorada or anywhere else you'd like.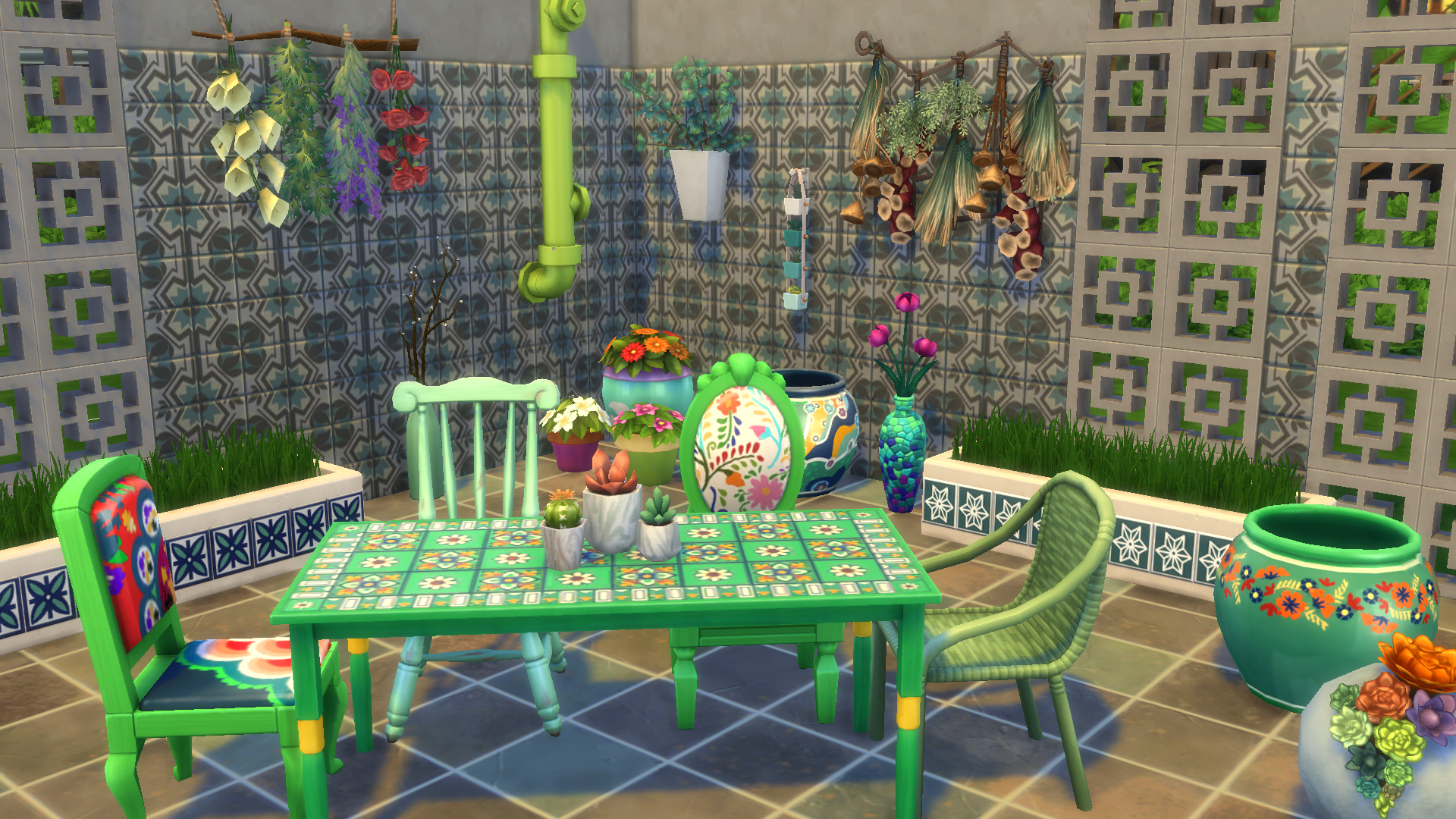 Potter's Delight
Ceramics lovers will have a lot to smile about when building after this patch. The table with all the tiles is incredible, and so is the vase and its many, many swatches. Look for other objects that also look made from ceramics and you'll be able to create vibrant, yet cozy, atmospheres. And if you need a guide on how to use different materials in the game, we've got you covered.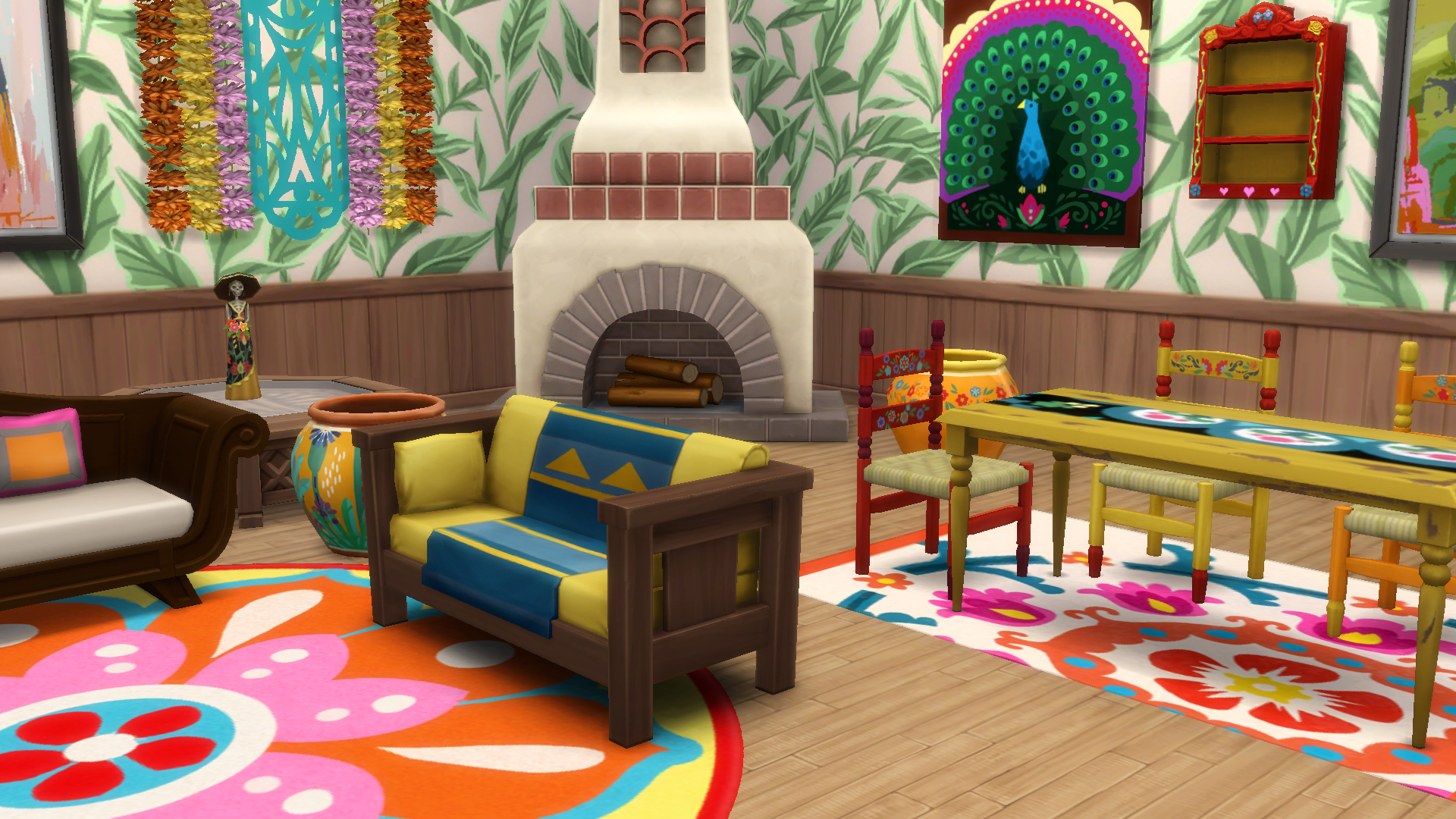 Colorful Landscapes
Hispanic heritage in the Americas range from Mexico to Argentina and Chile. From deserts to rain forests, from mountains to beaches, variety is key to understand what Latin culture looks like. That's why the new items will always look even better when you mix them with others that follow the same nature of texture upon texture, print upon print. The more (colors, patterns and materials), the better.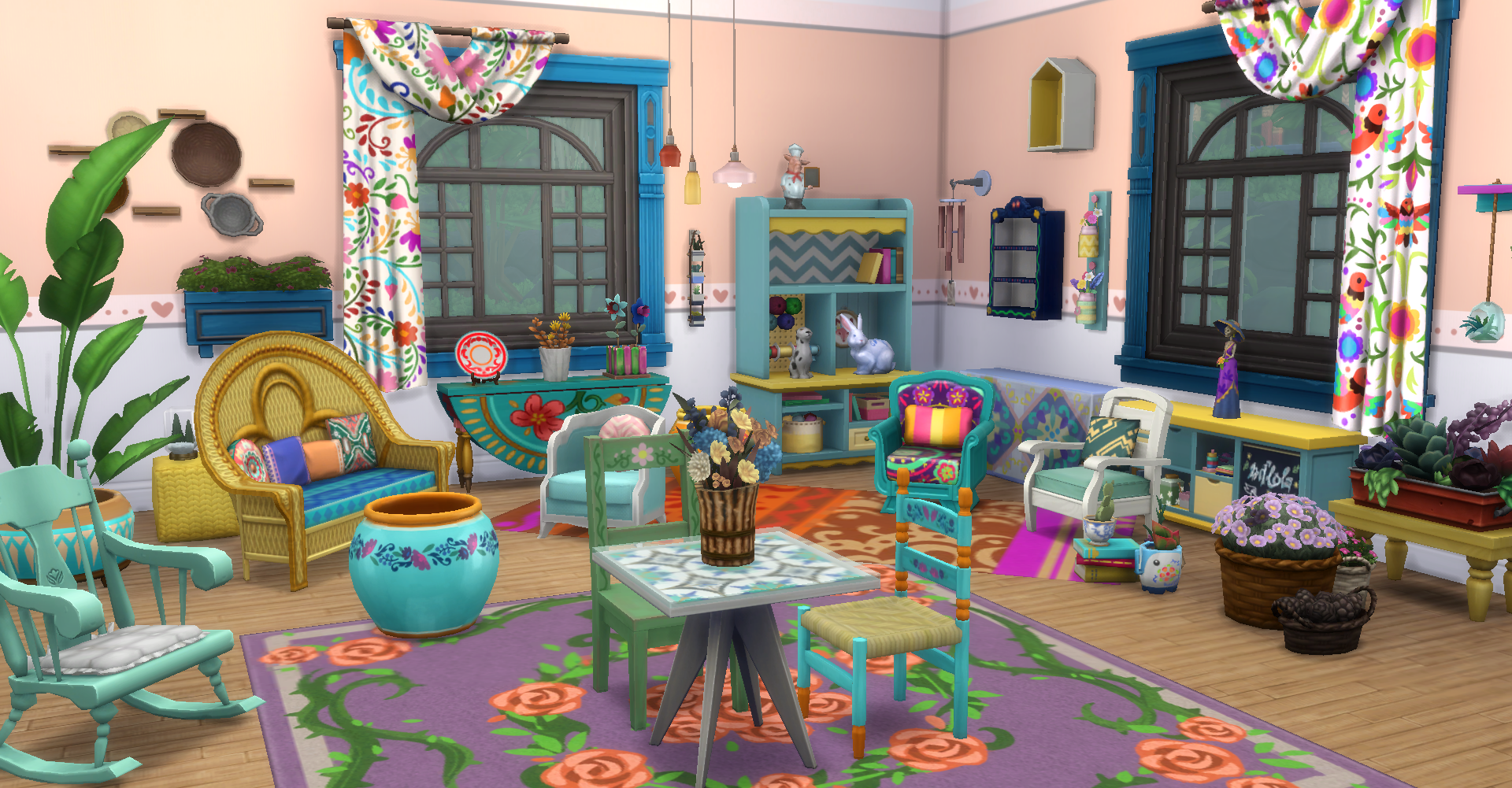 Cozy & Creative
One of the inspirations for the new objects was the Fileteado, an Argentinean aethetics that uses colors and shapes drawn from nature with a lot of movement and freedom in its lines. Luckily, there are very many items in the game that go well with that. Again, the secret is to not be afraid of adding patterns and colors. Bonus tip: Lots of painted wood and an art artisanal feel will make any room with these objects even nicer.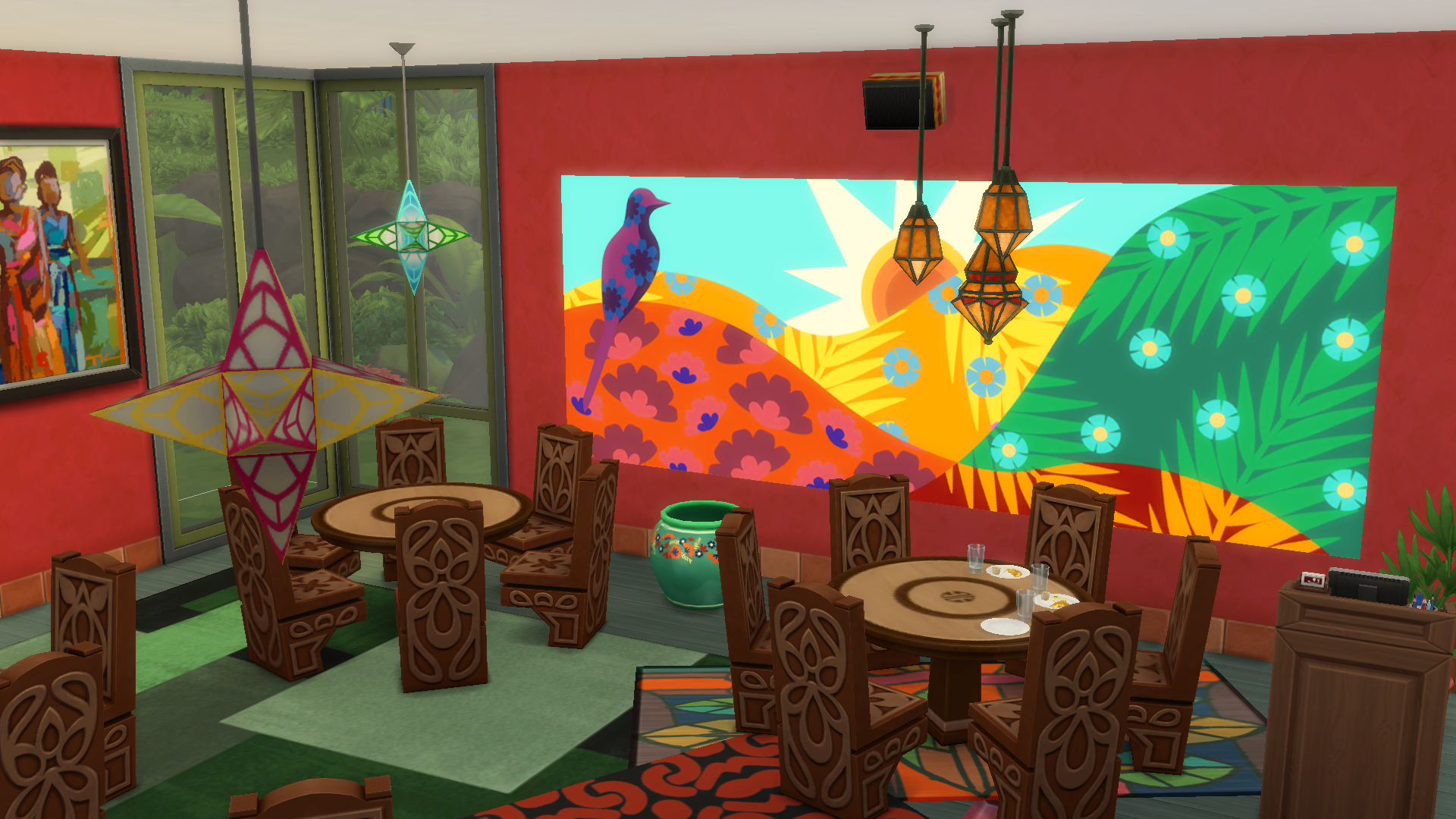 About that giant mural: I'm a huge fan of murals and my initial instinct was to make an outdoors art gallery with it, but I feel like it would be better to use this space giving it another context, even an indoor one. So I updated one of my restaurants with one of the swatches (after sizing it down) and I think it looks great.
What are your thoughts on the new items?