Journey to Batuu has been out for a bit over a month and I believe we simmers have had enough time to get acquainted to those Star Wars objects sitting on the build/buy catalogue. But what can we do with those items on our regular games in ordinary Sim worlds?
Even though they follow a very specific art direction, looking out of this world, there are certain themes from previous packs that will embrace some of these new objects. With that in mind, I have put together a few examples of scenarios where the new items will look good.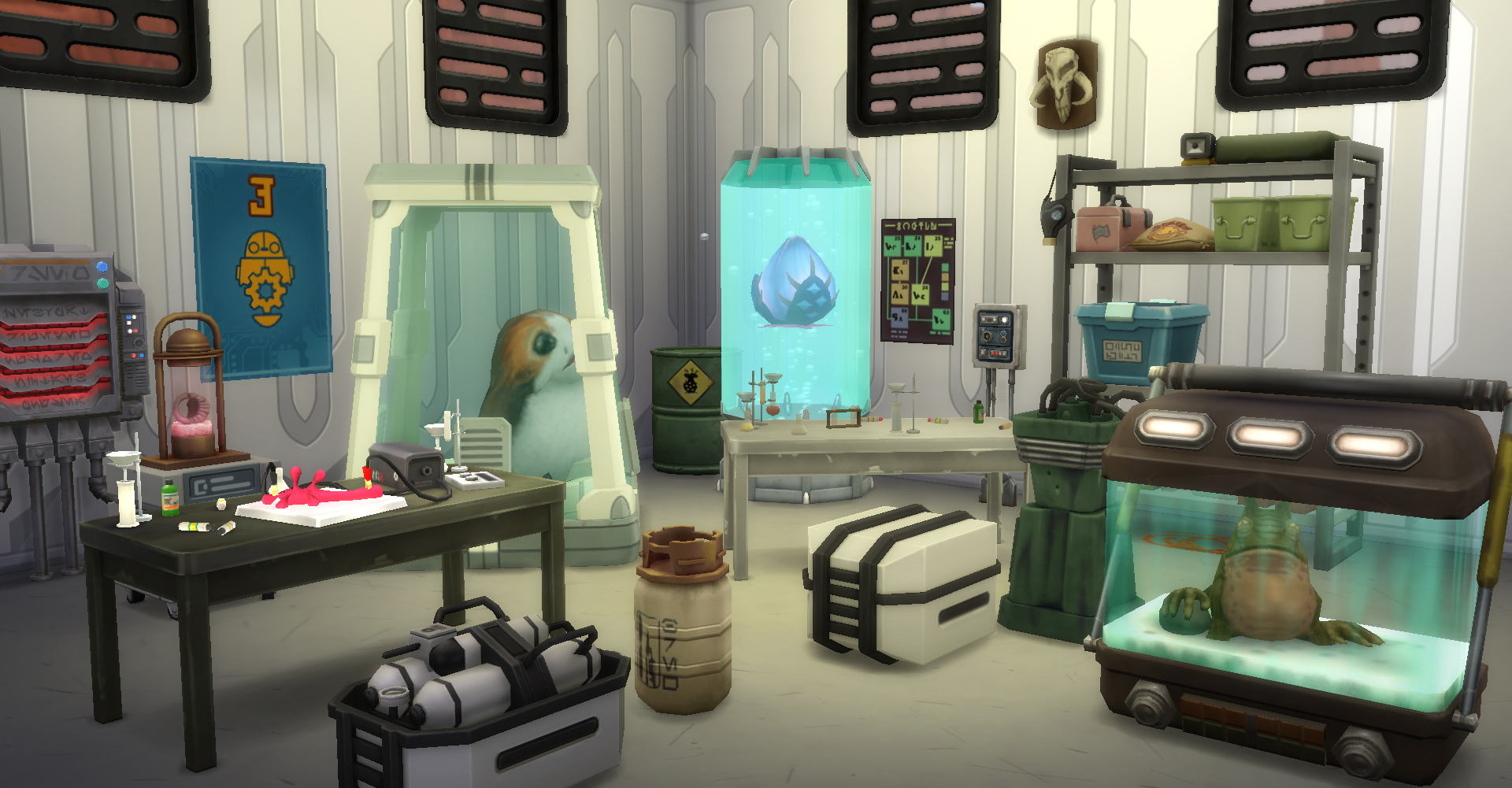 Mad Scientist's Lab
Wether it's in an underground lair or at a converted warehouse, our wacky laboratory has just received an update. There are creatures from other planets and all sorts of paraphernalia, from odd looking machines to mysterious crates. Put those together with things from Get Together, Strangerville and Discover University and watch your shady professor thrive on their shanenigans.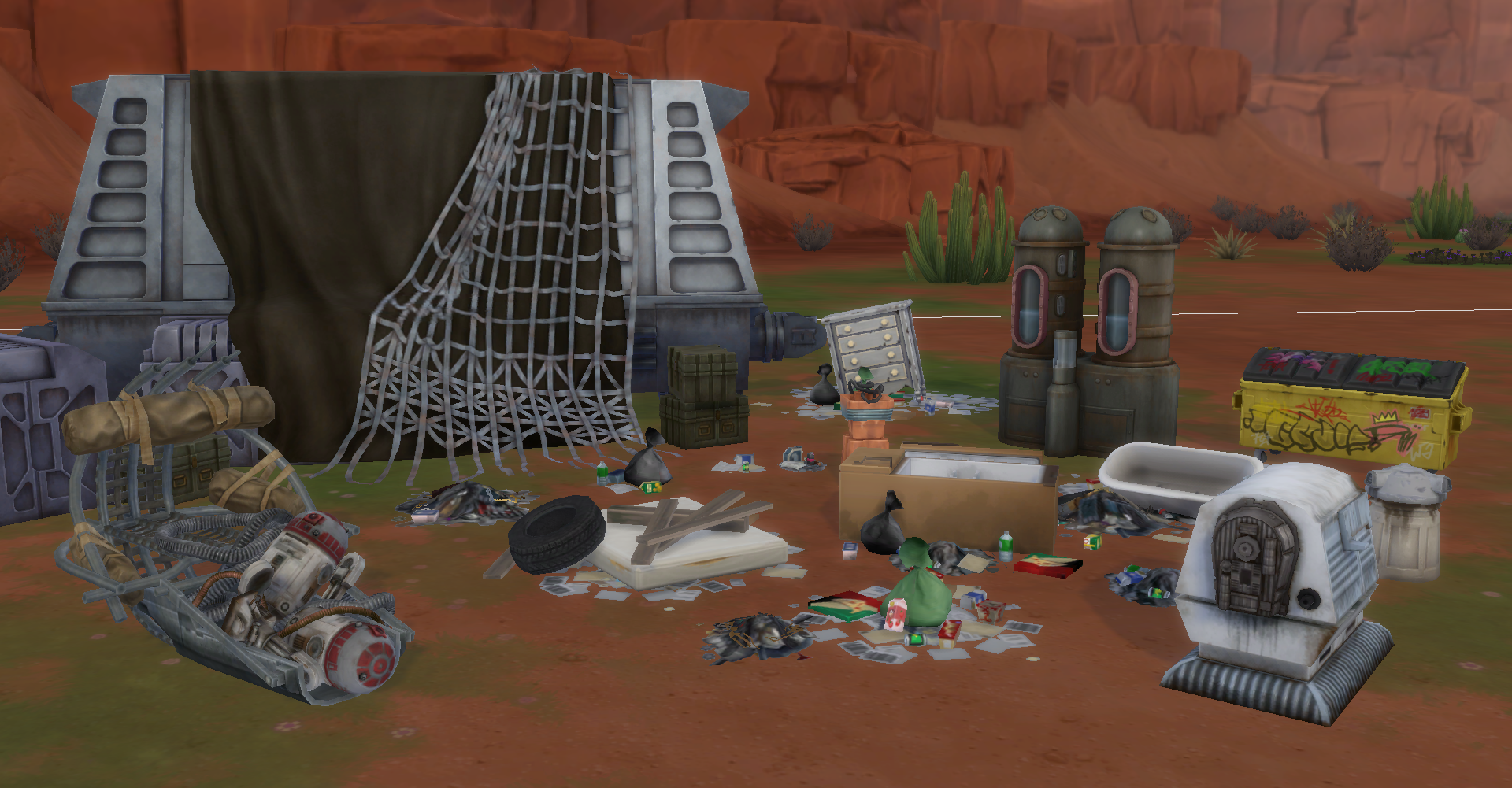 Junkyard Fun
If there's one thing that Eco Lifestyle has taught us is that it can be fun to "play dirty". With all its rugged items, Journey to Batuu will add many more options for you to build your own junkyard. If you don't want to build it in an open outdoors space, then go ahead and build it in an abandonded factory kind of lot, it'll still look awesome.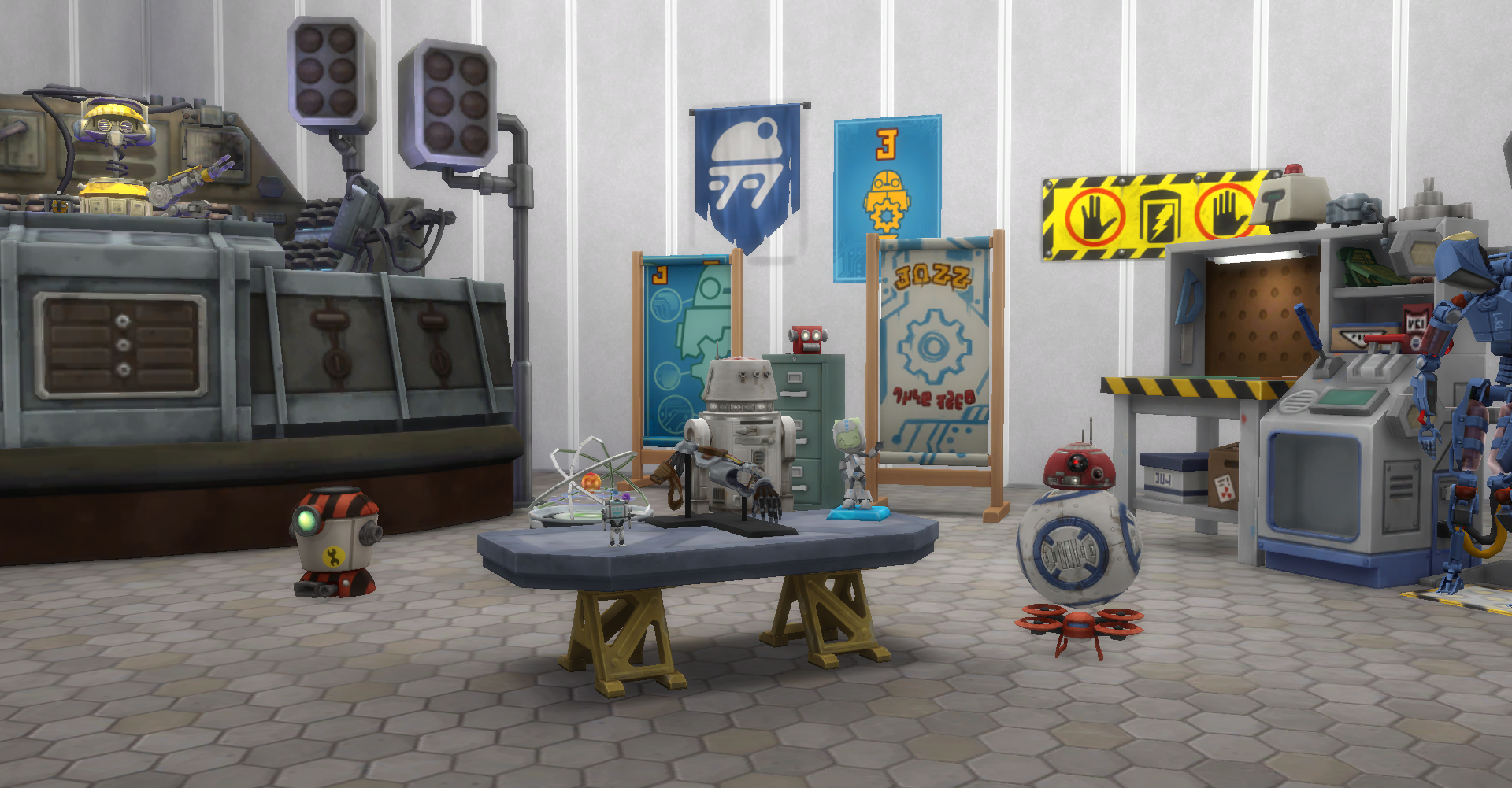 Robotics Club Hangout
Shout out to all mechatronics lovers out there: Our robotics club hangouts are about to get upgraded with some very fun objects. From functional droids to an actuall DJ robot, our geek sims will improve their skills in a very cool looking place. I cannot wait to see what people will build with those.
Bonus Round: Steampunk Inspired 
This idea comes from Hayley, with screenshots by Paul (both fellow writers here on SimsVIP – or should I say they're my SimsVIP-eers?). Steampunk is all about adventure, old looking technology and a fantasy flair, a discription that fits Star Wars perfectly. There are already so many Steampunk inspired builds on the gallery and they'll only get better now that we're learning how to use the objects from Journey to Batuu.